Add a tropical flair to your day with these 21 Mango Recipes!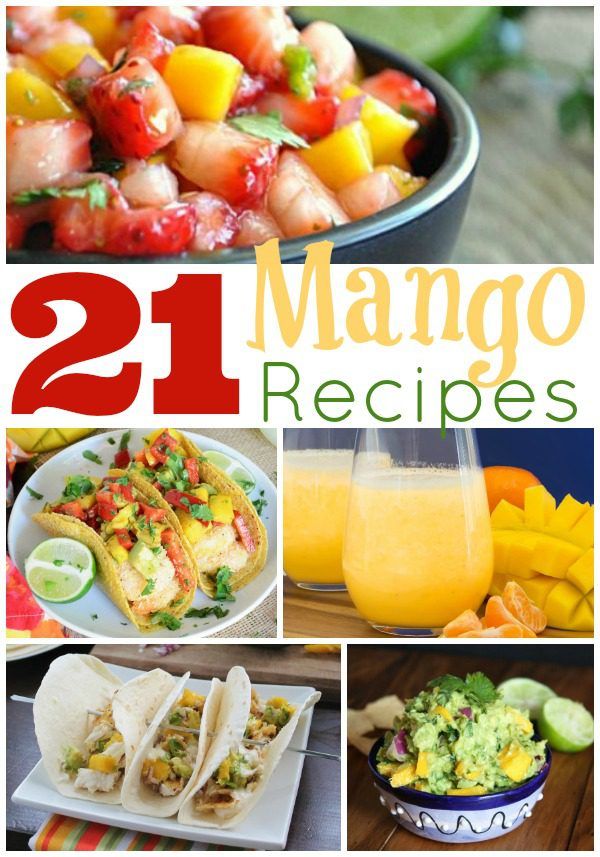 I think our country must be expanding its produce horizons because so many fruits and vegetables that I had never even heard of as a kid are now commonplace. Granted, I grew up in Mississippi in the eighties, and that might not have been the most progressive part of the culinary world, but seriously. If you had asked me what an avocado or papaya was, I would have given you a blank stare. Now I live in California, but it seems we're enjoying formerly exotic things like artichokes and mango nationwide nowadays.
I welcome this forward progress, especially when it comes to mango. There is no better way to add a tropical feel to any recipe than to add mango. Those thick-skinned beauties can be a bit of a pain to work with, but the work is well worth it to dig into that juicy, sweet fruit. Besides, with frozen mango readily available, you can always have mango available with no work any time of year. Whether you are a true mango lover or need some ideas for how to use this tropical fruit, you will love these 21 mango recipes I've pulled together for you. We've got smoothies, salsas, cocktails, and more! The first recipe by Clarks Condensed includes an AWESOME photo tutorial for how to cut a mango. Let's dig in!