Print
Brussels Sprouts Salad
Want a new salad to try out this spring? Then this brussel sprout salad is your answer! Try this easy to create salad out and make your spring a little tastier!
1

lb

brussels sprouts ends trimmed 1 tbsp coconut oil

1/4

cup

pecans

1/2

red onion sliced

2 tbsp

dried cranberries

2

stalks green onions chopped

2 tbsp

extra virgin olive oil
Juice from

1

lemon

1 tbsp

balsamic vinegar

1/2 tsp

maple syrup

1 tsp

dijon mustard

1/2 tsp

dried oregano
salt and pepper to taste
Radish Sprouts for garnish Crumbled bacon optional
Instructions
1.  Use a sharp knife to slice the brussels sprouts thinly lengthwise, or you can do this in a food processor with the slicer attachment.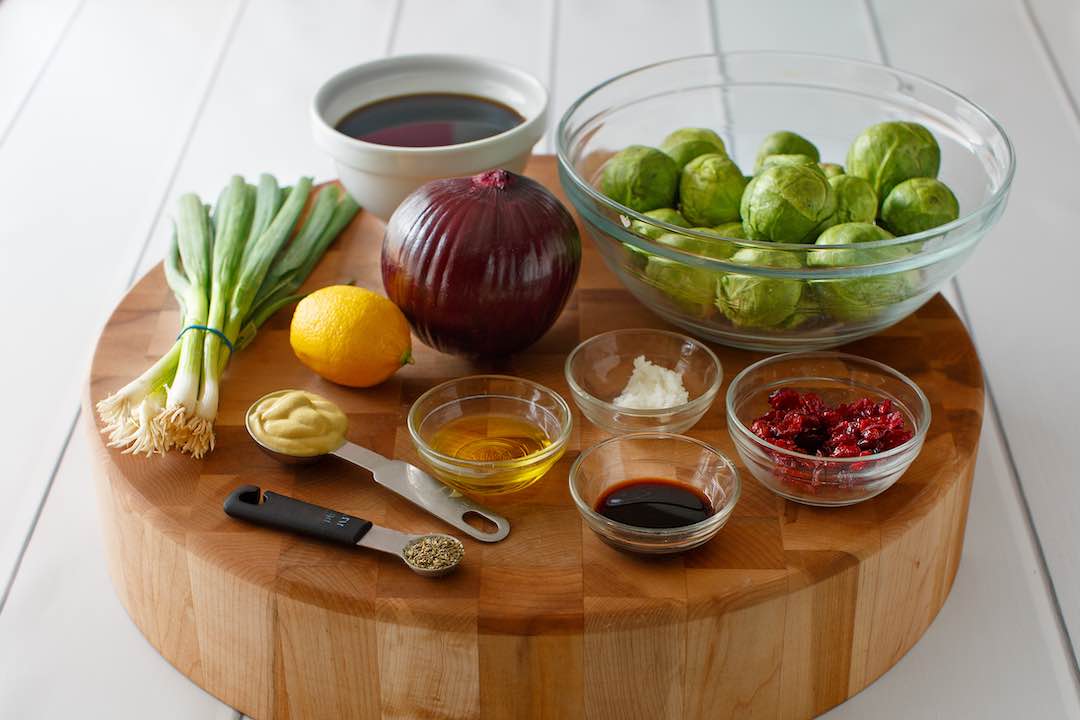 2. Preheat oven to 350 degrees F, and spread sliced almonds in a single layer on a baking sheet. Bake for 5-6 minutes until the almonds are lightly browned, shaking the pan every minute. Remove from the oven and transfer to a separate plate to keep from browning further. Raise the oven temperature to 400 degrees F.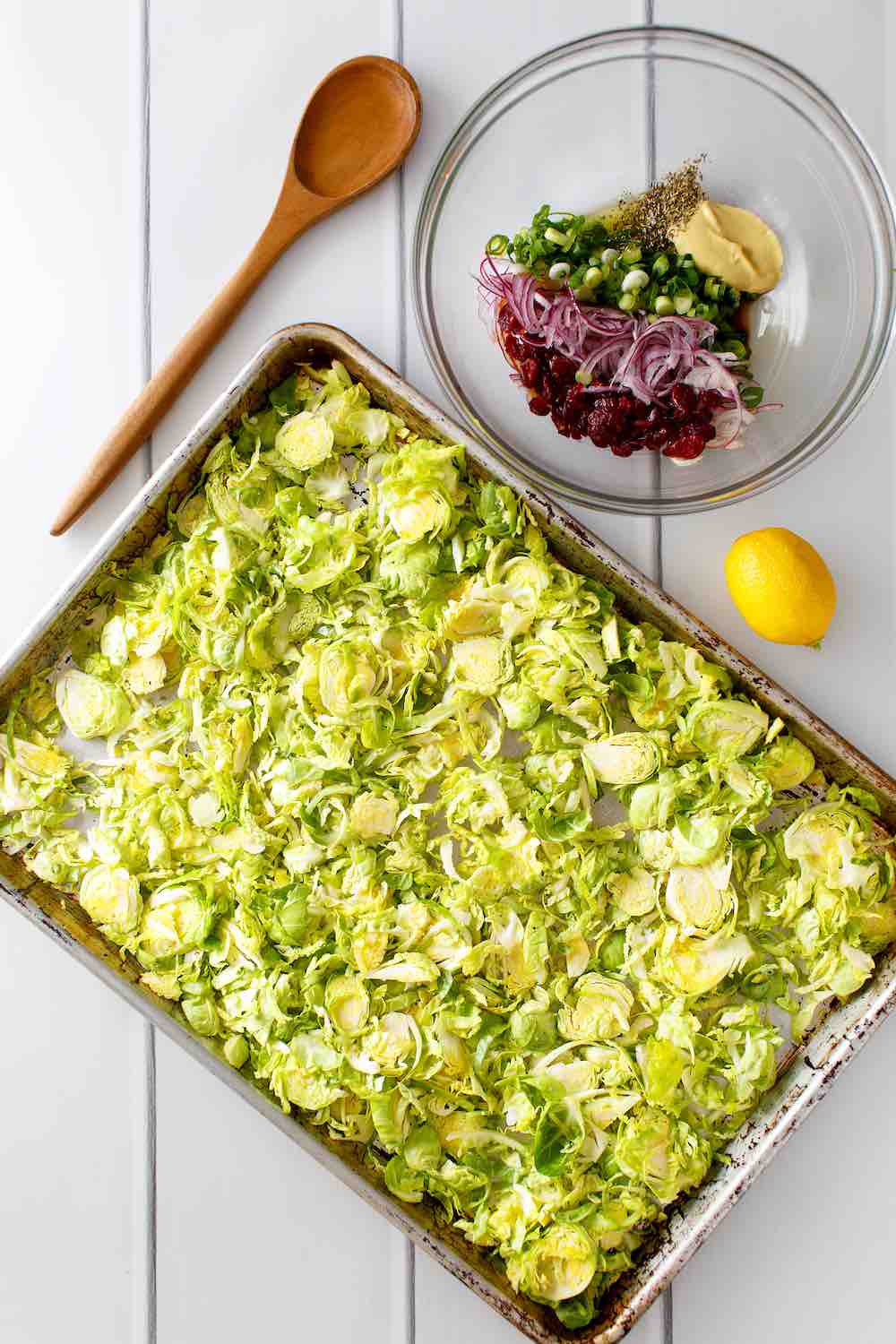 3. Combine sliced brussels sprouts, coconut oil, salt and pepper in a large bowl and toss until well combined.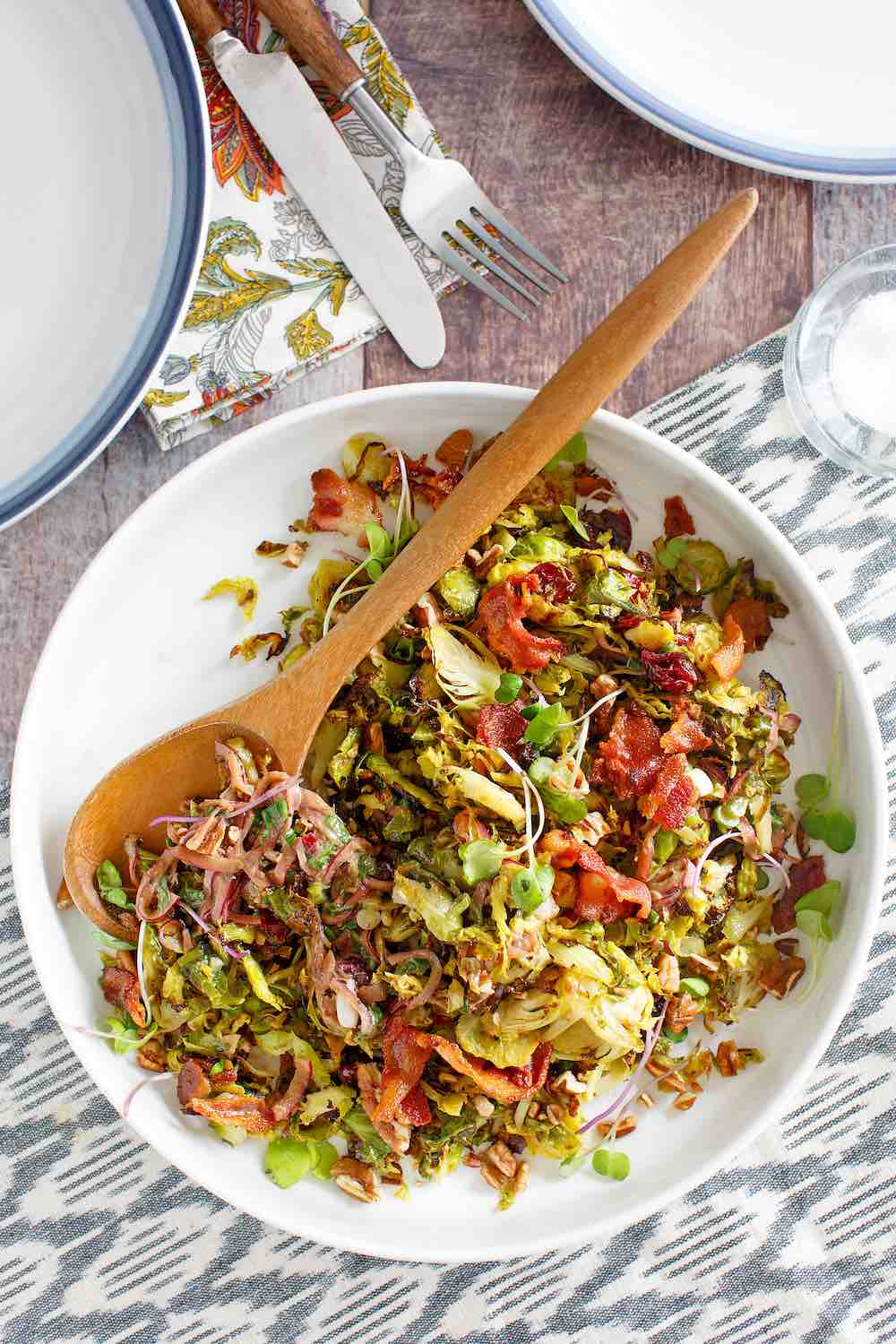 4. Transfer to a baking sheet and bake for 20 minutes, stirring halfway through, until the brussels sprouts are tender and the edges are browned slightly.
Brussels Sprouts Salad_FINAL04
While the brussels sprouts are roasting, combine the rest of the ingredients, in a large mixing bowl and toss together.
Brussels Sprouts Salad_FINAL05
Add the brussels sprouts into the bowl once they are finished roasting. Toss everything together to coat.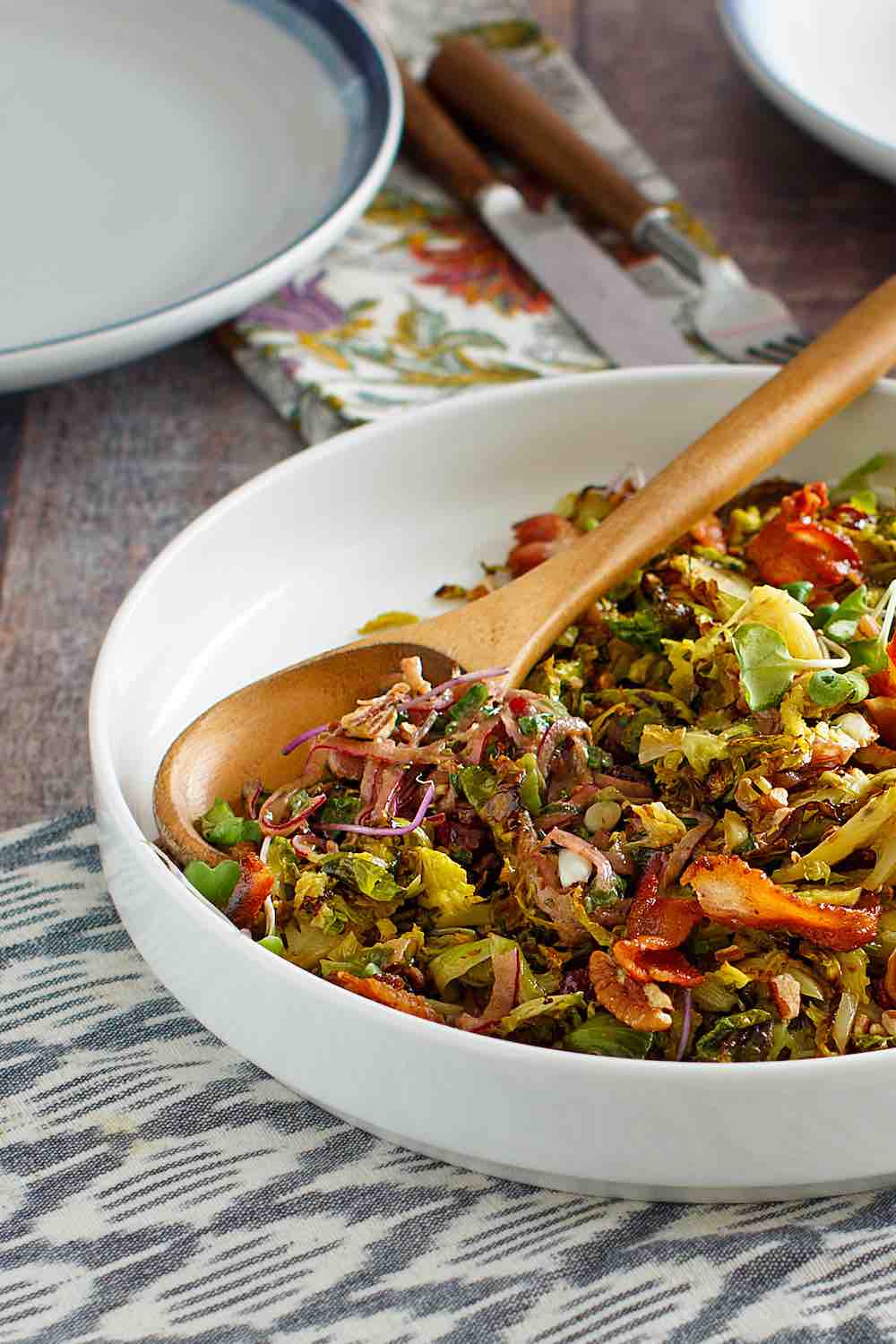 5. Season with more salt and pepper, if needed and garnish with crumbled bacon and radish sprouts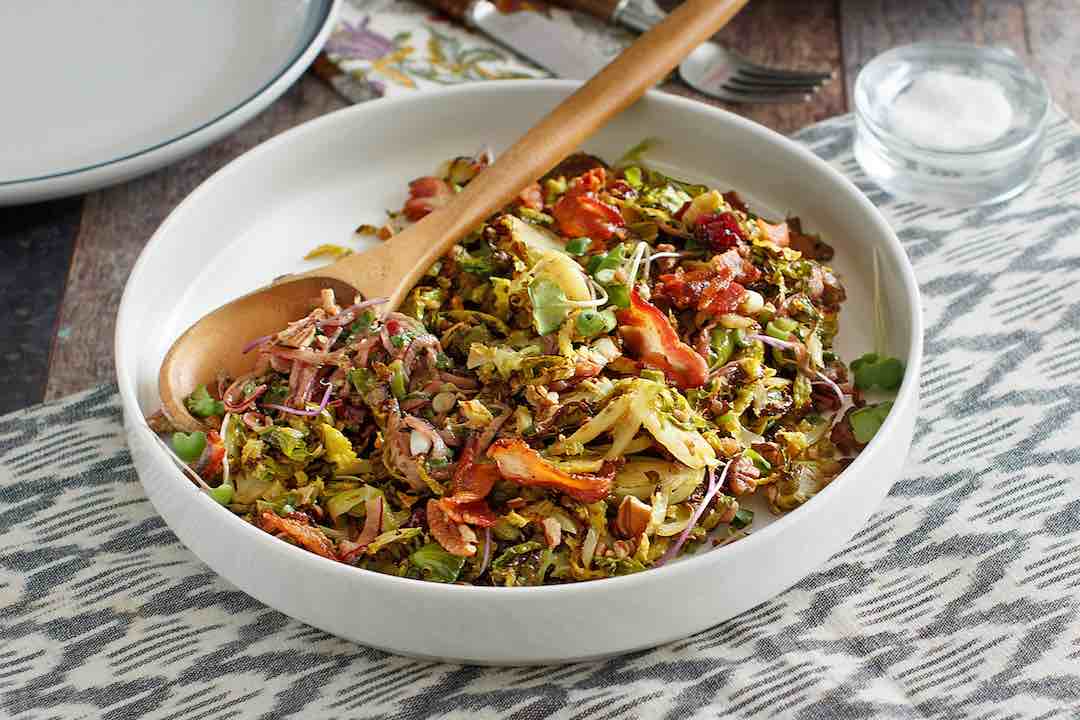 6. Serve warm or cold.