These chocolate-covered sweet potato chips are a guilty pleasure you can feel good about.
I have been tempted by chocolate-covered potato chips for a while now, but I have never taken the plunge and bought them. I do love chocolate and the combination of salty and sweet, but it always seemed a little too indulgent. The other day I got the idea to make dark chocolate-covered sweet potato chips at home, and I feel totally fine about that. I mean, dark chocolate and sweet potatoes are good for you, right?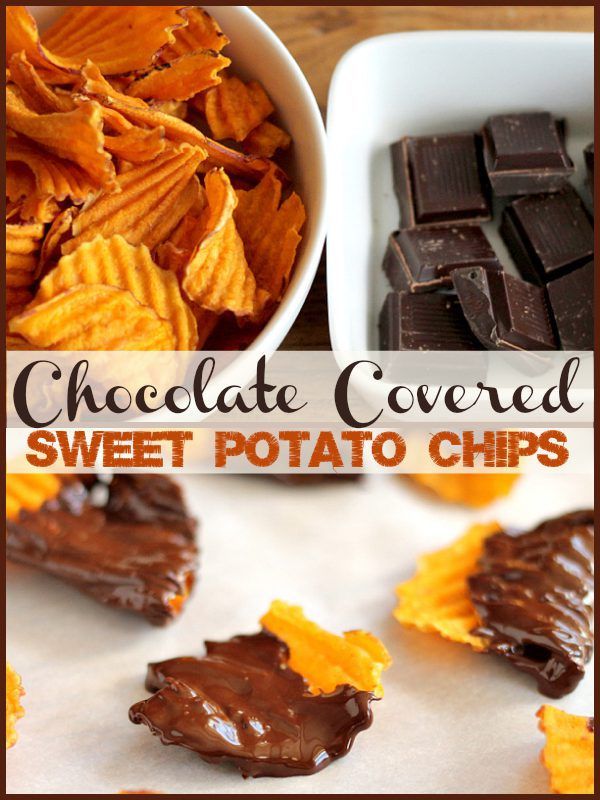 What You Need to Make Chocolate-Covered Sweet Potato Chips
These are very easy and fun to make. All you need is, well, chocolate and sweet potato chips. Here was my setup. Little toys to keep the parchment paper flat are optional.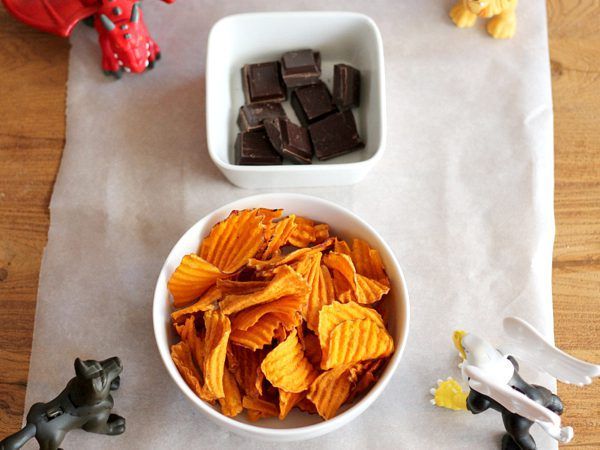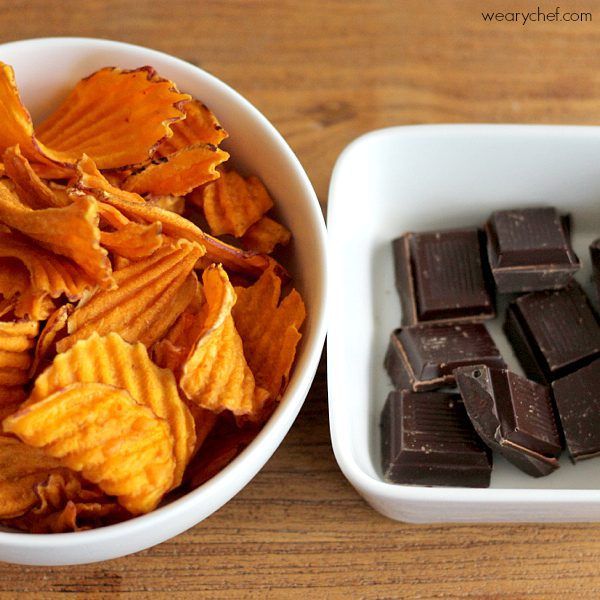 Chocolate-Covered Sweet Potato Chips Recipe with Steps
All you need to do is put a few ounces of dark chocolate in a microwave-safe bowl. Microwave it for 1-2 minutes, stirring every 30 seconds. I only needed to microwave mine for 90 seconds. The time will depend on how much chocolate you use and your microwave.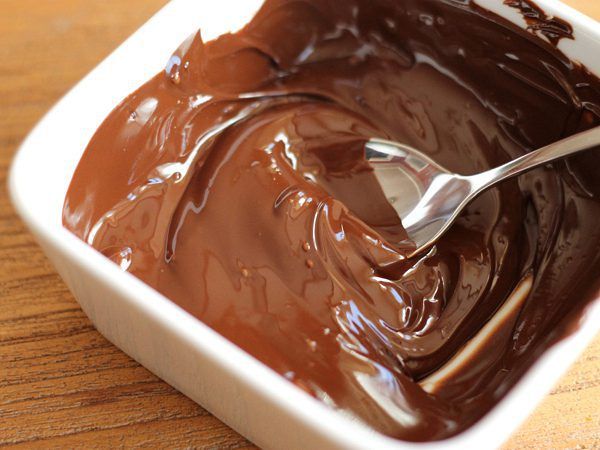 Now you just need to get that glorious melted chocolate onto your chips. I first tried dipping, but the chips were really oddly shaped making it difficult to get them evenly covered. Next, I tried kind of spreading it on with a spoon, which worked OK, but a silicone basting brush worked even better. (If you don't have a brush, just use a spoon.) Basically, you want to paint a thin layer of chocolate evenly over each chip. I left one edge uncoated so I could hold onto it for painting and eating. Gently place each chocolatey chip on the parchment paper until the chocolate has hardened (a couple of hours).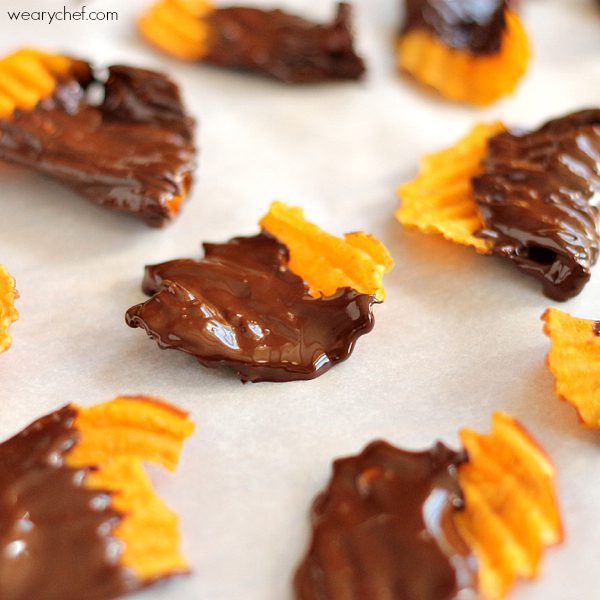 What Do You Think About Chocolate-Covered Sweet Potato Chips?
These chocolate-covered sweet potato chips are very fun to make and eat. They are a perfect project to do with kids, and you could wrap them up in cellophane with a ribbon for a unique holiday goodie bag.