We're all looking for healthy weeknight meals, and these spinach salads are the perfect answer!
You might have noticed that I kind of has a thing for spinach. When you browse my spinach recipes, you'll find everything from dips to enchiladas. I put baby spinach in just about anything, even smoothies! While it's easy to get creative with this versatile leafy green, you can't beat spinach salads for really showing it off.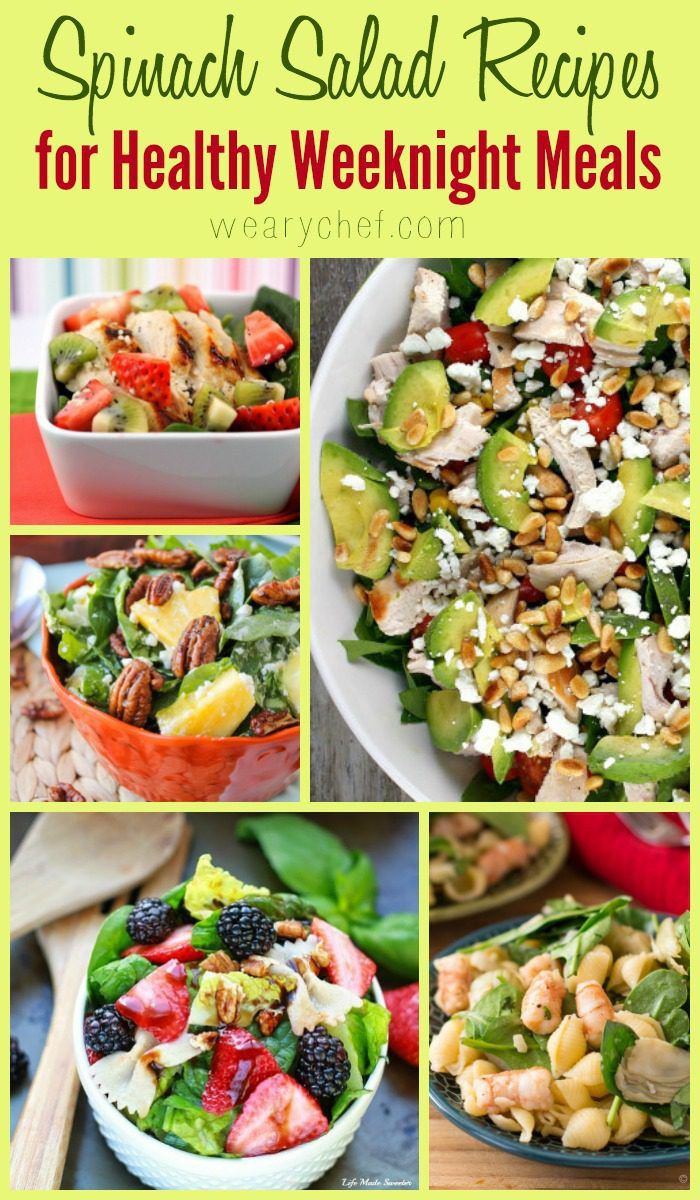 Benefits of Spinach in Salads
Spinach is loaded with good things like vitamin A, calcium, iron, fiber, and more. The leaves are tender and mild tasting, so it's a green vegetable even kids often like (or at least tolerate). There's a reason it was Popeye's secret weapon! Speaking of kids and Popeye, my boys have no idea who he is! I recently made reference to canned spinach and Popeye with them recently, and all I got was blank stares. I guess the sailor man's time has passed!
With warm weather heading our way soon, it's a good time to get some new dinner salad recipes. Warm weather also means we're expected to start shedding layers and wearing skirts, shorts, and (gasp) swimsuits. That's an even better reason to think about eating salad for dinner! I know you'll find several new spinach salad recipes you want to try in this lineup. I put together a variety of recipes that include fruity, warm, and hearty choices that are sure to please any palate. Leave me a comment to let me know which ones you want to try first!
Best 10 Spinach Salad Recipes to Make at Home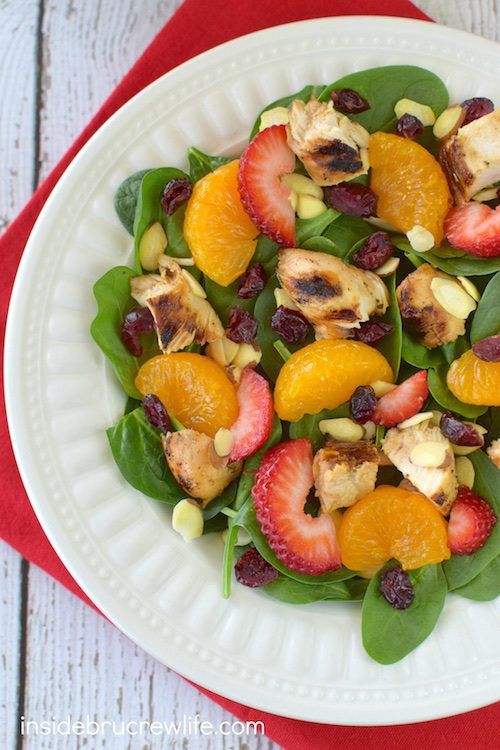 Strawberry Orange Spinach Salad with Chicken
By Inside BruCrew Life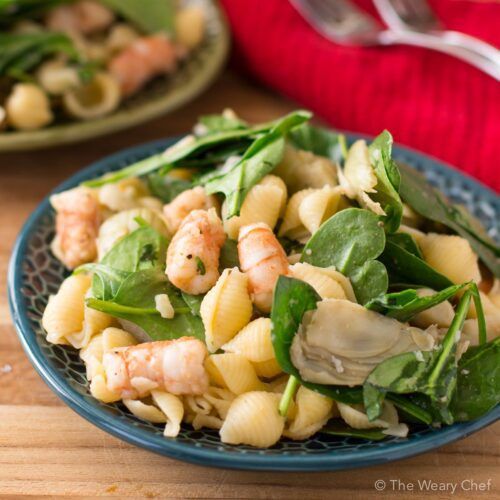 Shrimp Pasta Salad with Spinach
By The Weary Chef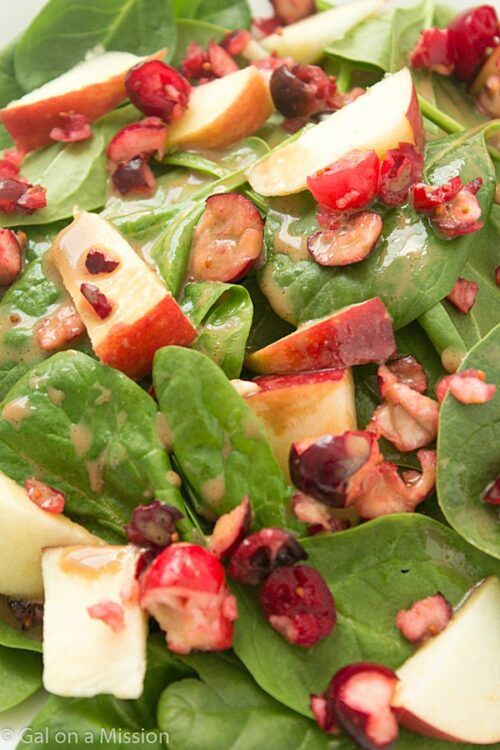 Apple Cranberry Spinach Salad
By Love Bakes Good Cakes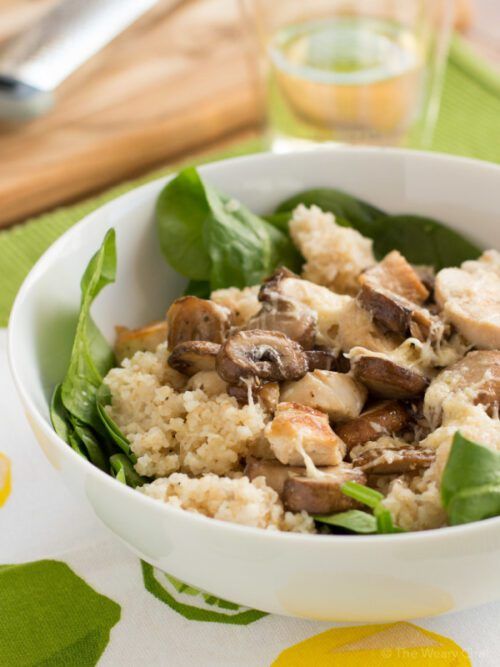 Warm Spinach Salad with Chicken and Lemon Dressing
By The Weary Chef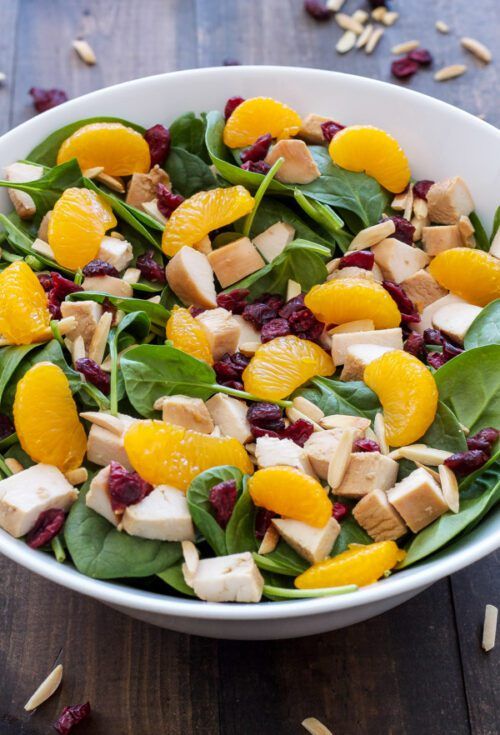 Terriyaki Chicken and Spinach Salad
By Recipe Runner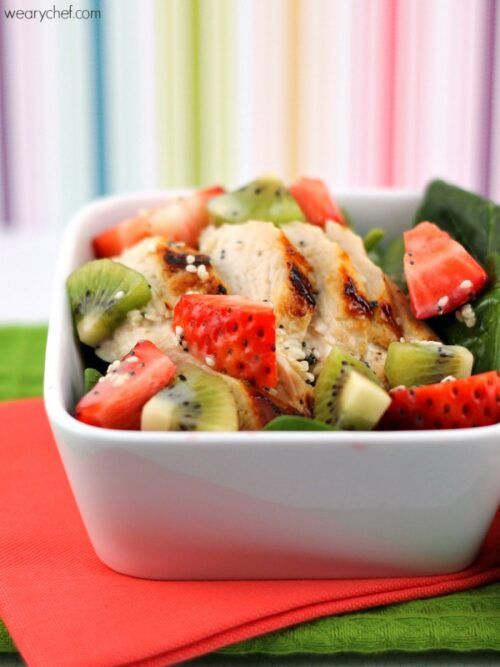 Spinach Strawberry Kiwi Salad with Chicken
By The Weary Chef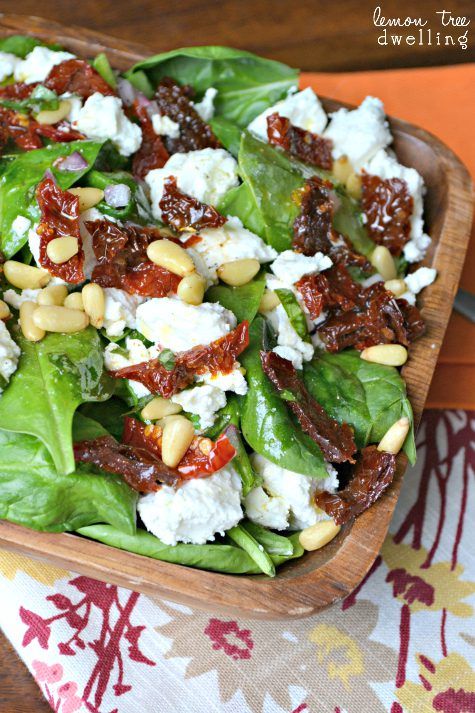 Sicilian Spinach Salad
By Lemon Tree Dwelling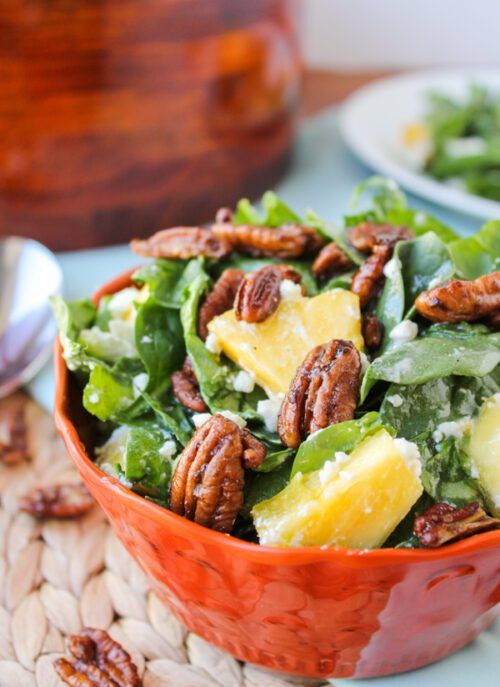 Pineapple Spinach Salad
By The Food Charlatan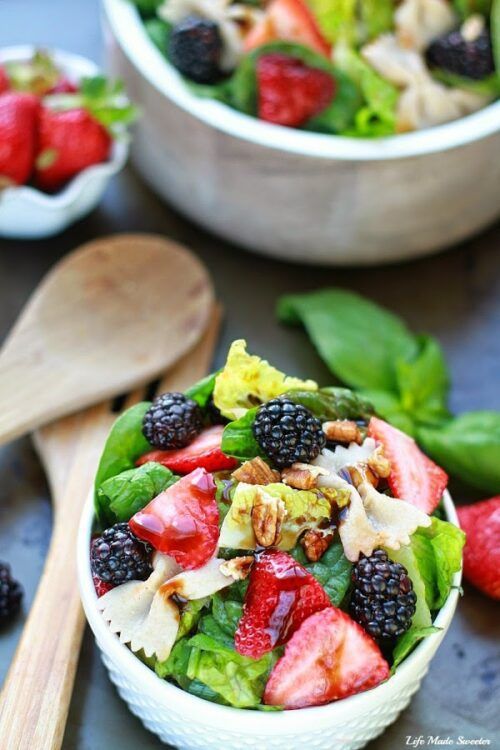 Mixed Berry Spinach Pasta Salad
By Life Made Sweeter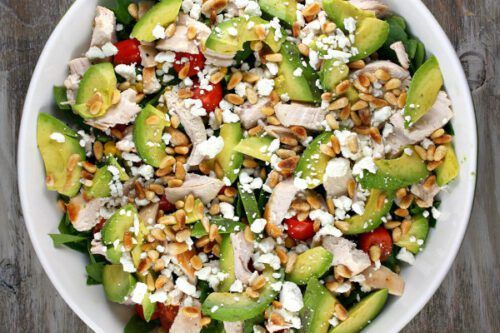 Spinach Salad with Chicken, Avocado and Goat Cheese
By Recipe Girl
Want even more great salad recipes? Try these!