This week's dinner menu full of easy recipes has something for everyone including Lasagna Pizza, Oven Tacos, Chicken and Corn Soup, and lots more!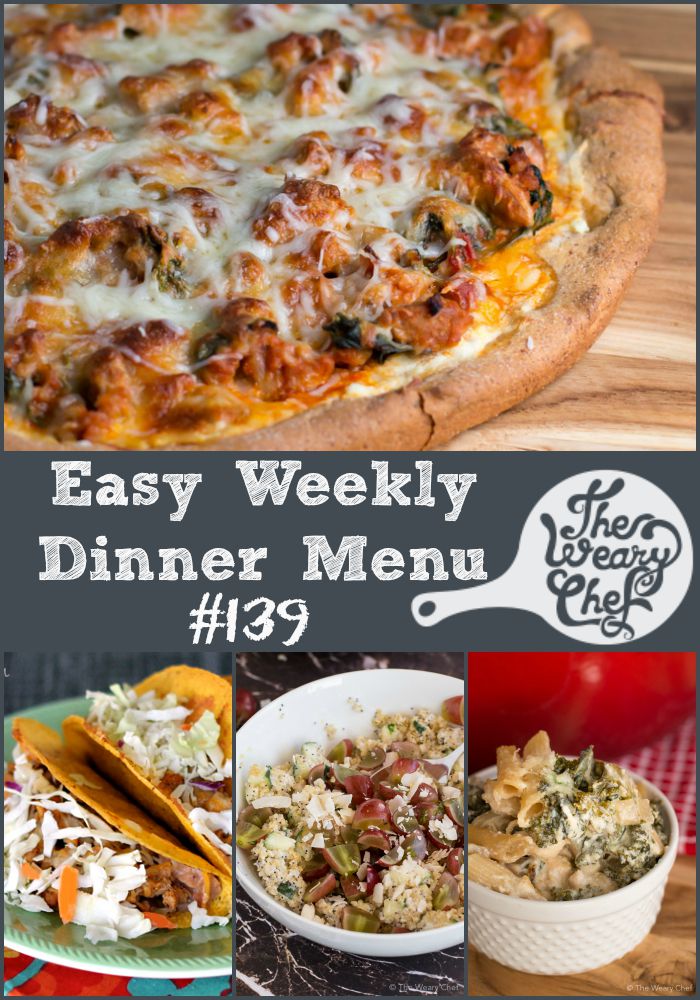 Hi, friends. Sorry I'm running a day late on my menu. I'm running behind on lots of things this week, but that's OK right? There are a lot bigger problems in this world than running behind schedule on a recipe blog. (At least that's what I keep telling myself so I don't get too stressed about it.) I'm not the world's best (more like the world's worst) at time management in the first place, and I've had a few quick deadlines from my lovely sponsors who keep this here blog afloat. I can't complain about that! I've also been helping a bit in my oldest son's classroom, which I enjoy. All around, it has been a very busy but productive week. How has your week been?
We were going to go to an Oktoberfest event tomorrow, but it has gotten hot here again. I don't think I can stand in the middle of a concrete town square in 90 degree heat even if there are steins of beer and sausages. Maybe I'll grill out some sausages tomorrow night to get my fix once the sun goes down. Speaking of dinners, I have seven easy dinner recipes ready just for you. Let's get to them! (Click the recipe name to go to the full post.)
In case you missed them, here are my roundups from earlier in the week plus a tasty dessert recipe!