Guys, listen. I have something important to tell you about, and that thing is Twisted Pizza Breadsticks! You are going to love these!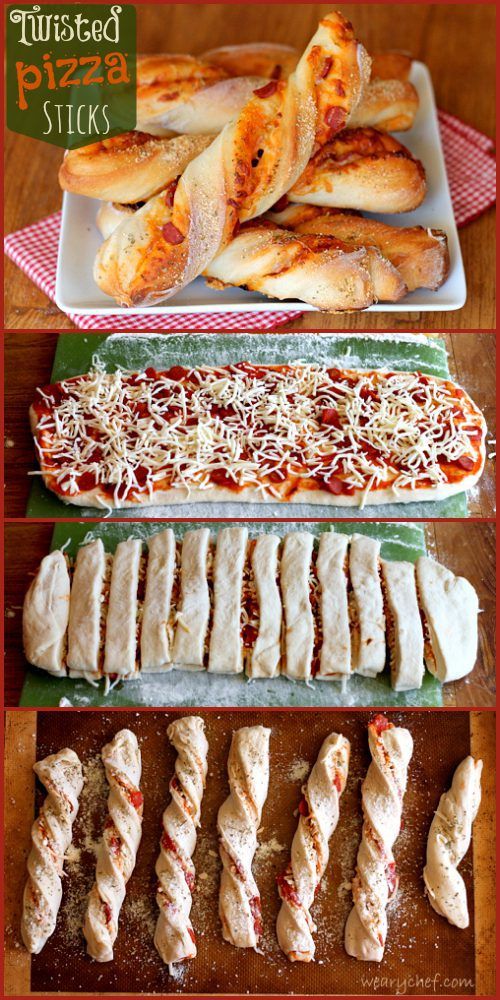 These little sticks of heaven are made using frozen bread dough and are pretty easy and very fun to make. They have gameday snack, party food, or even pizza night dinner written all over them!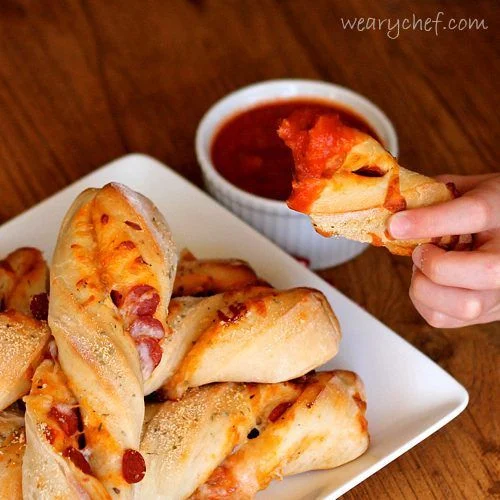 Instead of telling you a story about how we ate a whole batch of these pizza breadsticks for lunch this weekend, I'll show you a photo tutorial of how to make them instead.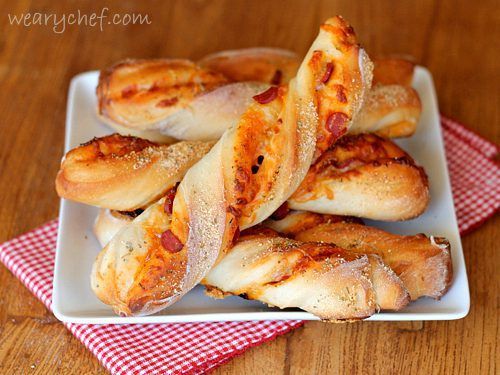 | | |
| --- | --- |
| | |
Preheat oven to 400 degrees F.

Roll each loaf of dough to a ½" thick rectangle on a well-floured surface (seriously, don't forget the flour).

Spread about 3 tbsp. pizza sauce over one rectangle of dough. You only want enough to just coat the surface or else it will be really messy when you get to the twisting step. (Don't worry, there will be plenty of sauce for dipping!)

Sprinkle about ½. pepperoni and 1 c. mozzarella over the sauce, and arrange the other rectangle dough over the top.

Press the top dough down evenly, and then slice the dough into strips about 1½" wide. Carefully twist each strip of dough, and place the breadsticks on two baking sheets lined with a silicone mat or parchment paper. Sprinkle parmesan and Italian seasoning over the top of the twisted sticks.

Bake in preheated oven for 15-20 minutes, until tops are golden brown.

Serve with ample pizza sauce for dipping, and enjoy!
 I think you'll also love these recipes!