Look no further for amazing brownie recipes than this list of thirty incredible recipes from talented bloggers!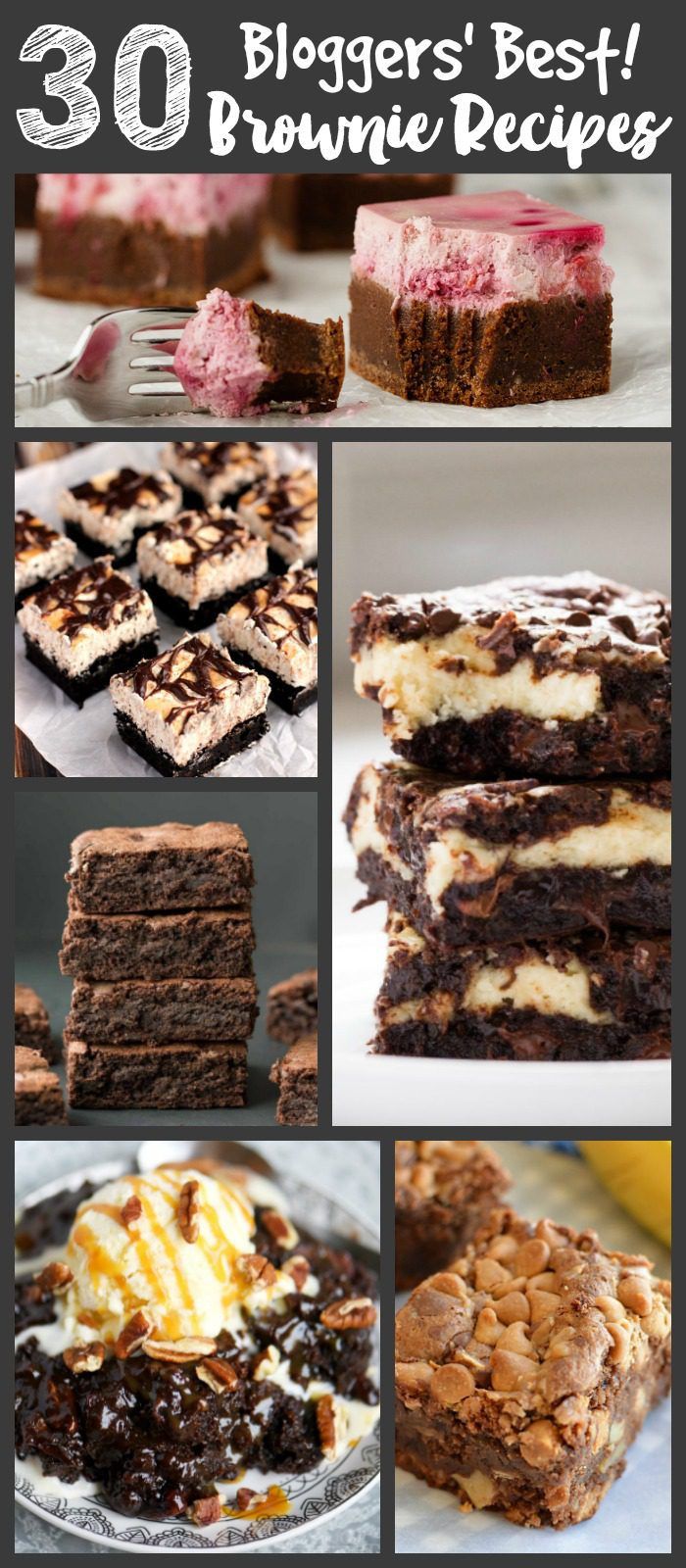 It's the start of December, and I'm already starting to worry about everything I need to do this month! The amount of shopping, wrapping, shipping, cooking, and writing that needs to happen in the next couple weeks is a tad overwhelming. I love Christmas, but it's kind of stressful!
You know what helps with stress? Chocolate. If anyone can use some chocolate, it's all the moms and dads playing Santa. Forget the cookies. What Santa wants is a plate of BROWNIES and milk! I like cookies as much as the next fat guy in a red suit, but I don't know if any cookie can compare to a rich, chocolatey brownie. That's why I'm bringing you this list of THIRTY creative, decadent, and even a few healthy brownie recipes to make any day of the year a special occasion!
These are some of bloggers' very best brownie recipes, and I'm SURE there is something for everyone. Whether you are looking for a brownie that is frosted, healthy, peanut buttery, minty, fruity, or anything in between, you will find what you are looking for in this list.
Now, browse, bake, and enjoy a chocolate treat to give yourself a break this holiday season!