Enjoy the comfort of cornbread in 14 different ways with this collection of cornbread recipes!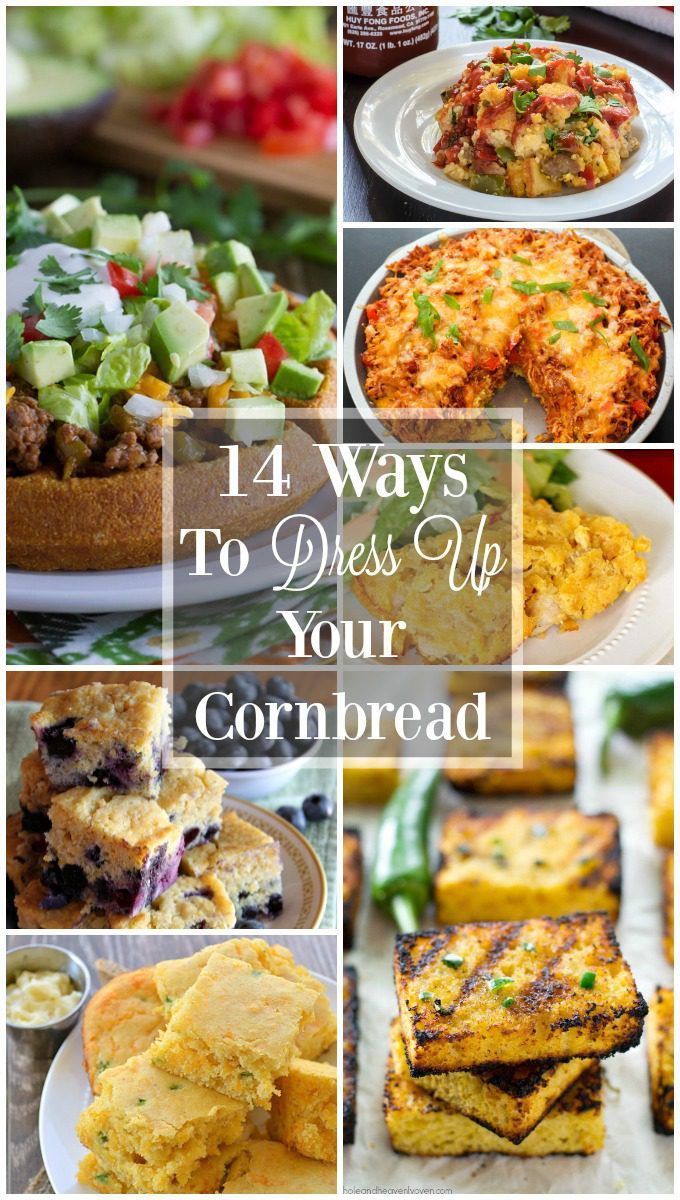 Hey y'all! It's Serene from House of Yumm again. Cornbread is a classic comfort food for me. Maybe it's because it typically comes alongside some chili. Even when it's just on its own I love to smother it with butter and honey and imagine curling up with a blanket and a good book in front of a fireplace. I say imagine because I have four kids and there is no reading besides Dr. Seuss that happens in my life right now. But I do make time to enjoy me some cornbread. Here's a fun collection of some ways to dress up your cornbread for the ultimate comfort.
Links to the recipes are below the pictures. Make sure you visit the original sites to snag the recipes and pin! Or pin the collage above to save the whole collection!