This moist, hearty cornbread casserole can be made with chicken for a main dish or without for a delicious side dish!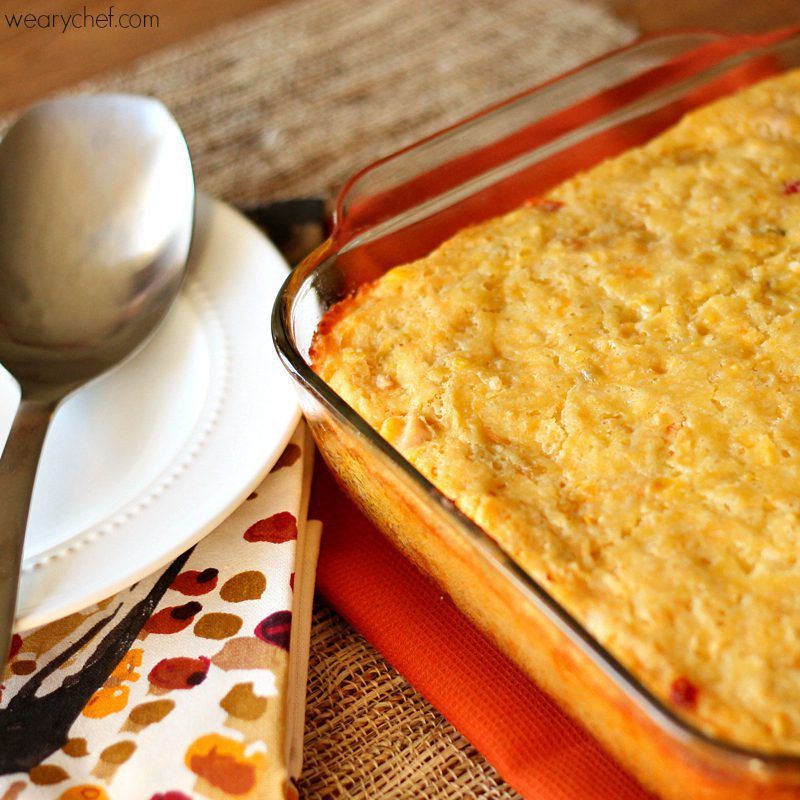 I happen to be a big fan of corn casserole. It's a lot like cornbread, which I love, but there is even more corn in it, so that's clearly a win. This week, I wondered if I could turn cornbread casserole into a main dish because this would (1) save time, and (2) allow me to eat a bigger portion! I decided that adding chicken would be enough to make it into an entree, so I set out to do just that.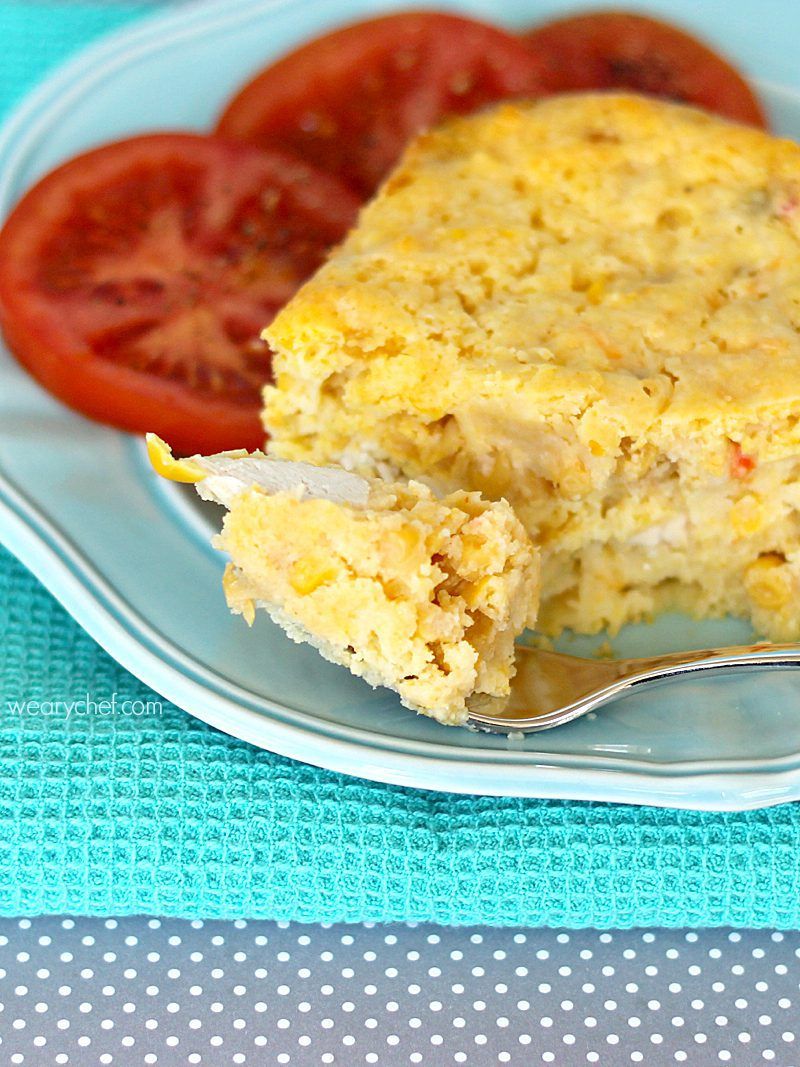 I considered stirring in more ingredients to fancy it up a bit more like diced jalapeños, green onions, or a more nutritious vegetable than corn. Then I remembered my sweet, wonderful, angelic children, the precious children who don't eat most foods. I decided if I wanted to stand a chance of getting them to eat this dish, I had best keep it simple.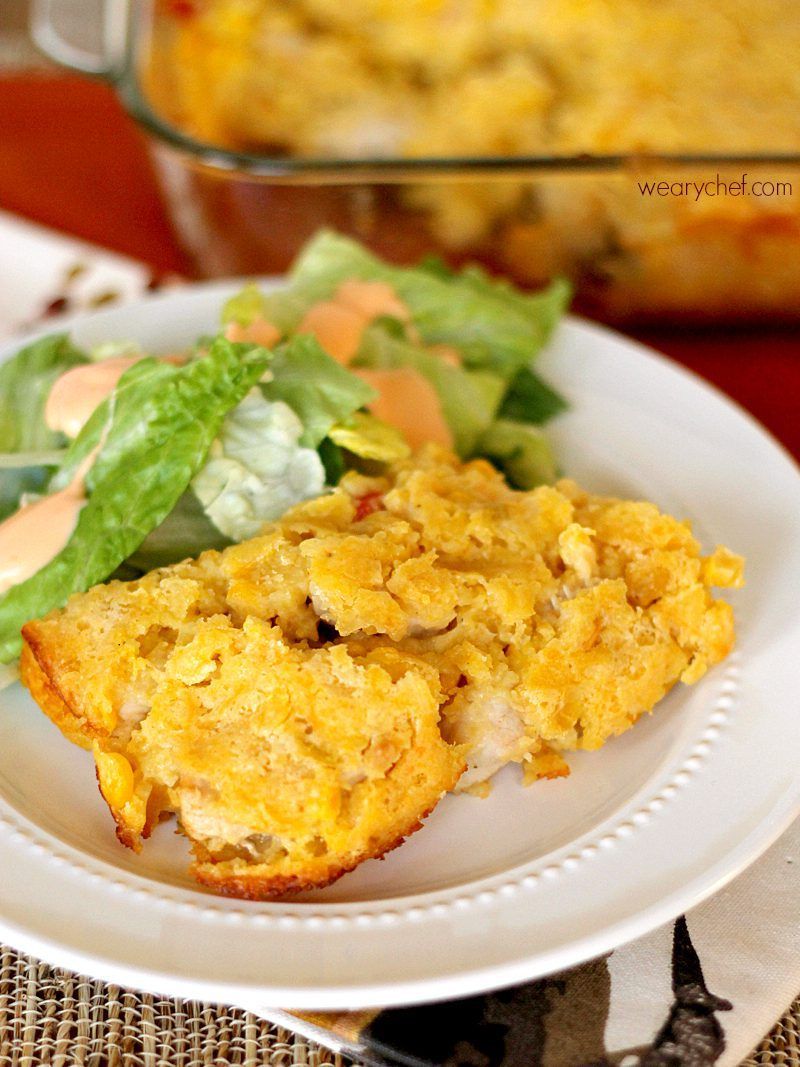 This easy cornbread casserole is moist, hearty, and delicious. To be honest, the chicken didn't add a whole lot except protein. I certainly didn't mind it being in there, but this casserole would be just as great as a traditional corn casserole side dish. The recipe is a winner, but the chicken is very optional!
Print
| | |
| --- | --- |
| | |
Preheat oven to 375 degrees F. Spray a square baking dish with cooking spray, and set aside.

Heat olive oil in a skillet over medium high heat. Add diced chicken, sprinkle with chili powder and salt, and sauté until cooked through.

Meanwhile, whisk together egg and yogurt in a medium bowl. Stir in creamed corn, Mexicorn, cornbread mix, and cheese until just combined. Stir in cooked chicken.

Spread cornbread mixture into prepared baking dish, and bake in preheated oven for 35-45 minutes, until center is set.
If you would like a cheesier casserole, sprinkle another 1/2 c. cheese over the top for the last 10 minutes of baking.