Thank you to Rubbermaid® Freshworks™ for sponsoring this guide to April seasonal produce! Read on to find out what's in season this month, how you can keep it fresh at home, and what to cook with all those fresh fruits and vegetables!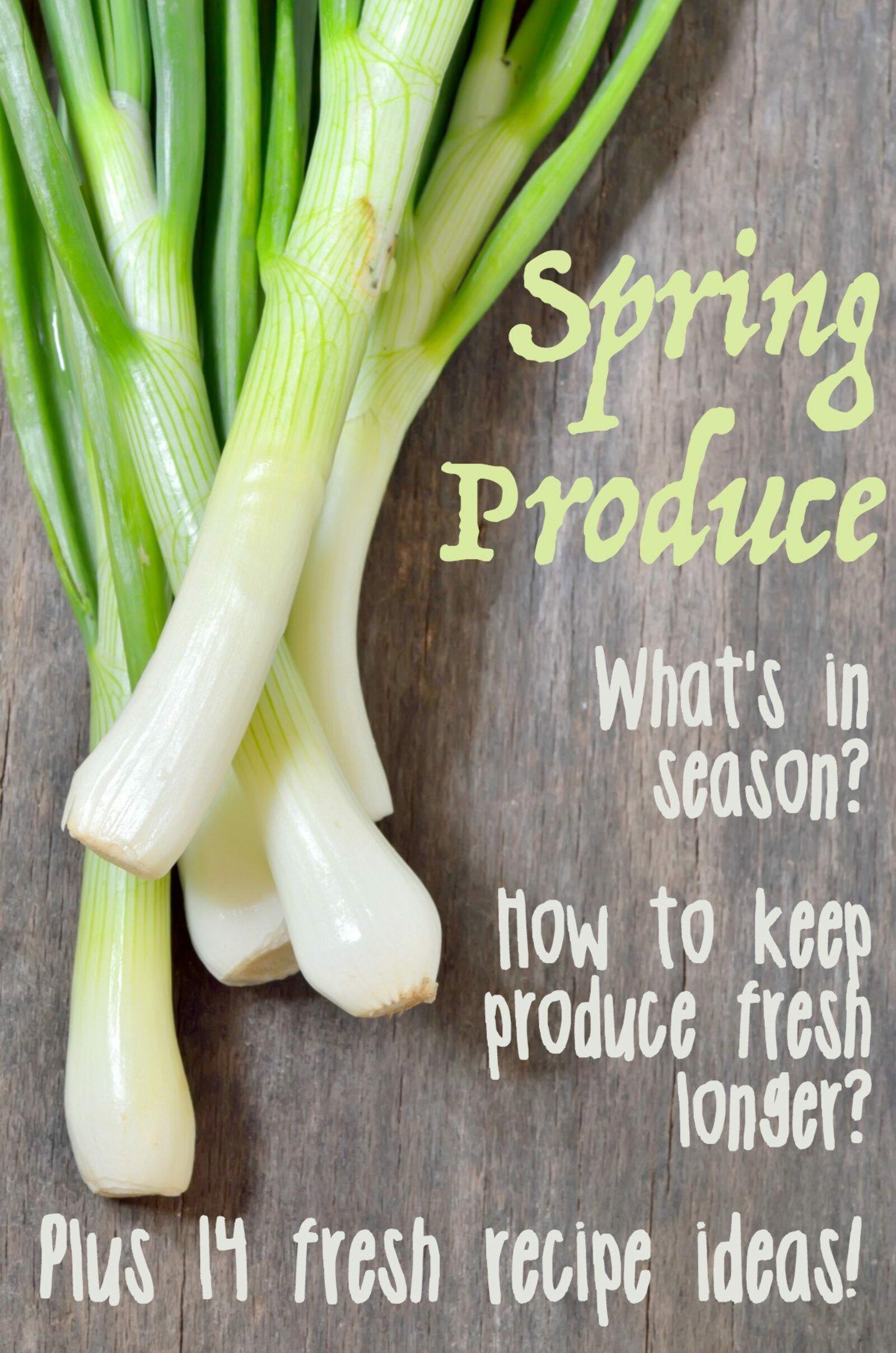 Hi there! How is Spring treating you so far now that we're about a month in? We've had a few seriously hot days already in San Francisco, but my mom said it was 25 degrees and snowing in Maryland last week! What's it like where you are? Whatever your weather, I hope you are starting to see more fresh fruit and veggie choices in your area.
What's in Season?
A few of the fruits and vegetables at the peak of their season in April are asparagus, Haas avocados, mint, spring onions, peas, romaine lettuce, and rhubarb. Keep an eye out for these at your local farmer's market and grocery stores, and stock up while you can!
Keeping It Fresh!
Remember when I told you about Rubbermaid® Freshworks™ produce containers last month? Have you tried them yet? I'm really loving these things! They seem to live up to their claim of keeping fruits and vegetables fresher longer than store packaging. So far I've used them for berries, spinach, romaine lettuce, and baby carrots to name a few, and everything stayed nice and fresh!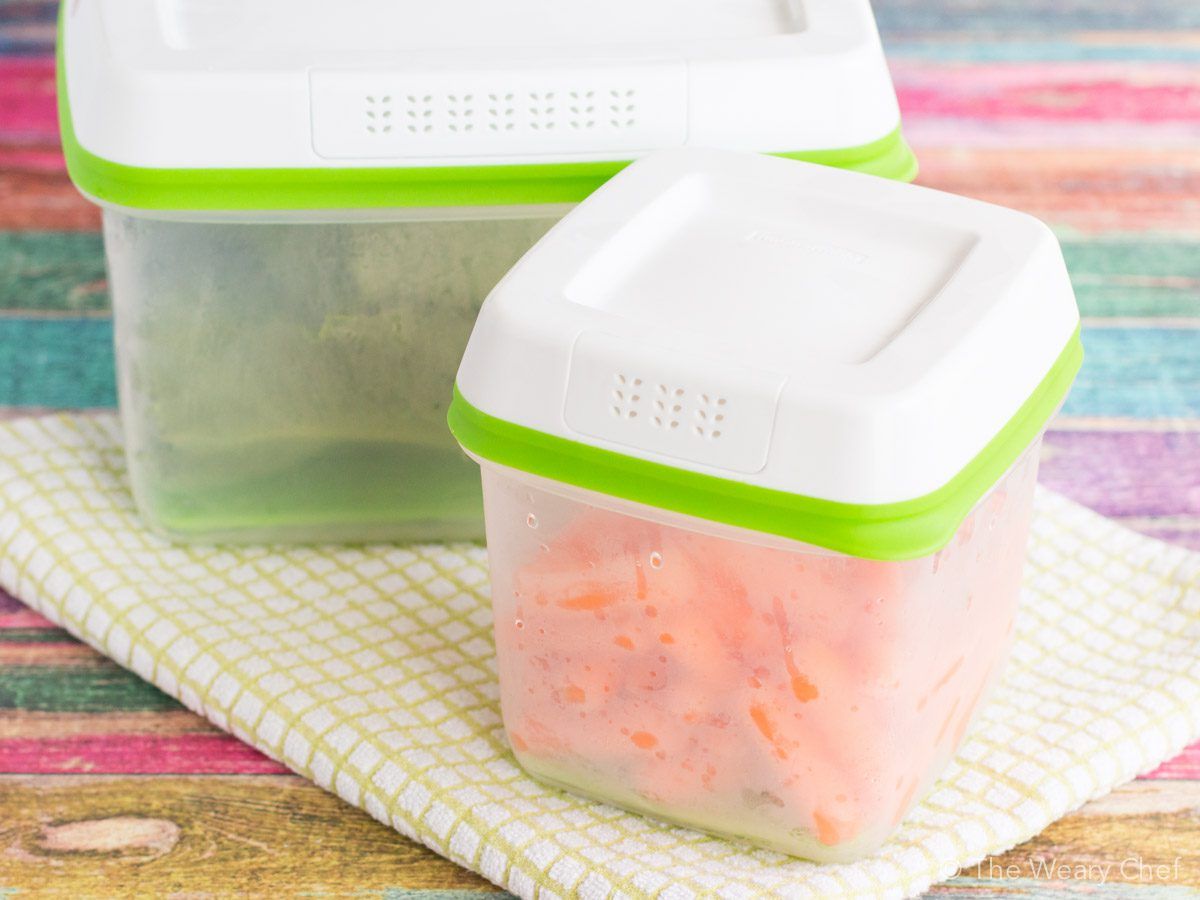 We always have baby carrots at our house because they are one of the (few) vegetables both kids like. You know how baby carrots can get too dry and white or too wet and kinda slimy in the bag they are sold in? Well, these carrots have been in the Rubbermaid® Freshworks™ container for a few days, and they are still perfect!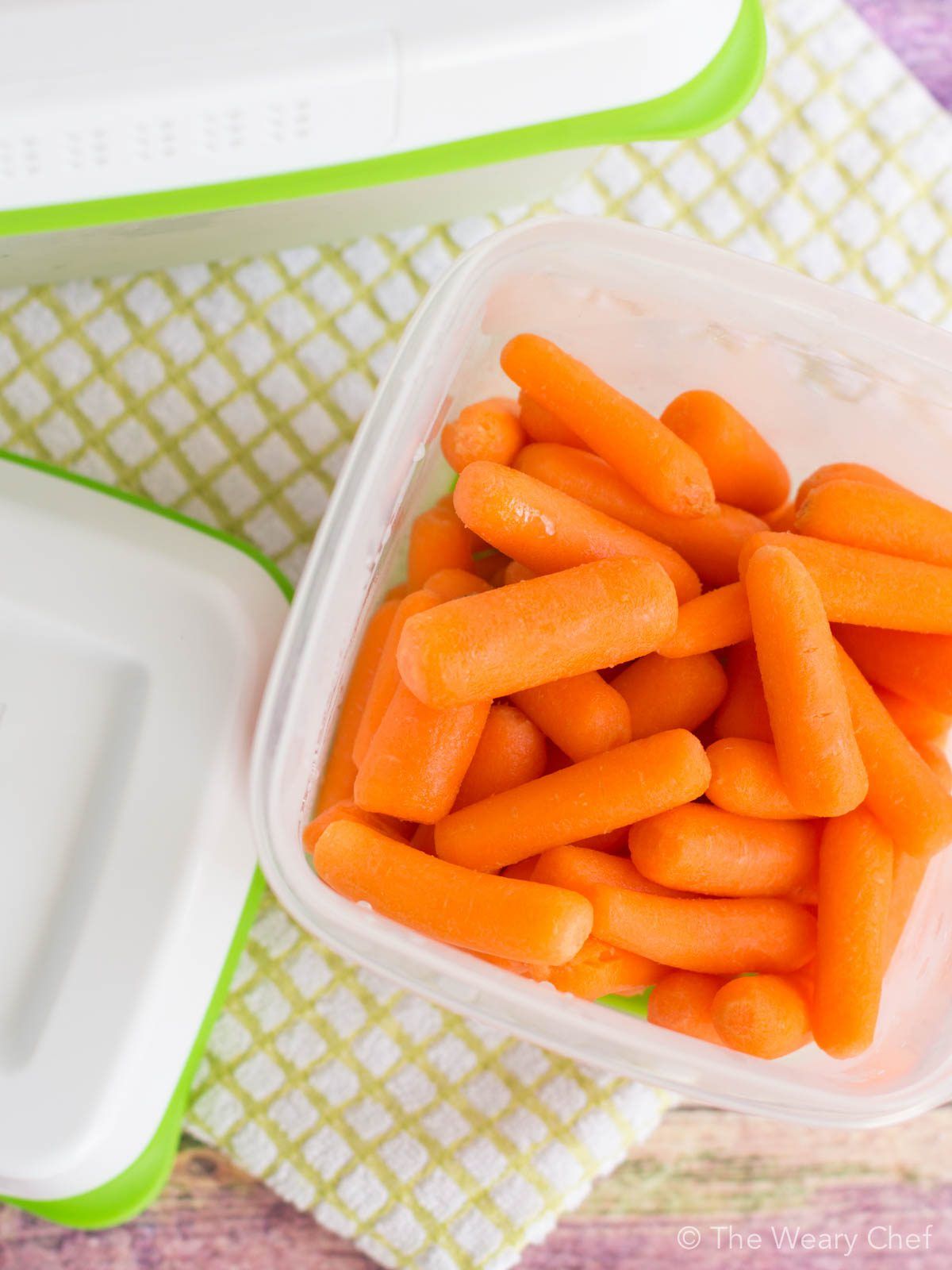 This romaine lettuce has been in the large produce saver for over a week, and it still looks crisp and perfect! The instructions say not to wash the produce before adding it to the container, so I just cut off the stem part of the lettuce and put the dry leaves in the box. It has been so nice to grab a few leaves here and there throughout the week for salads and sandwiches.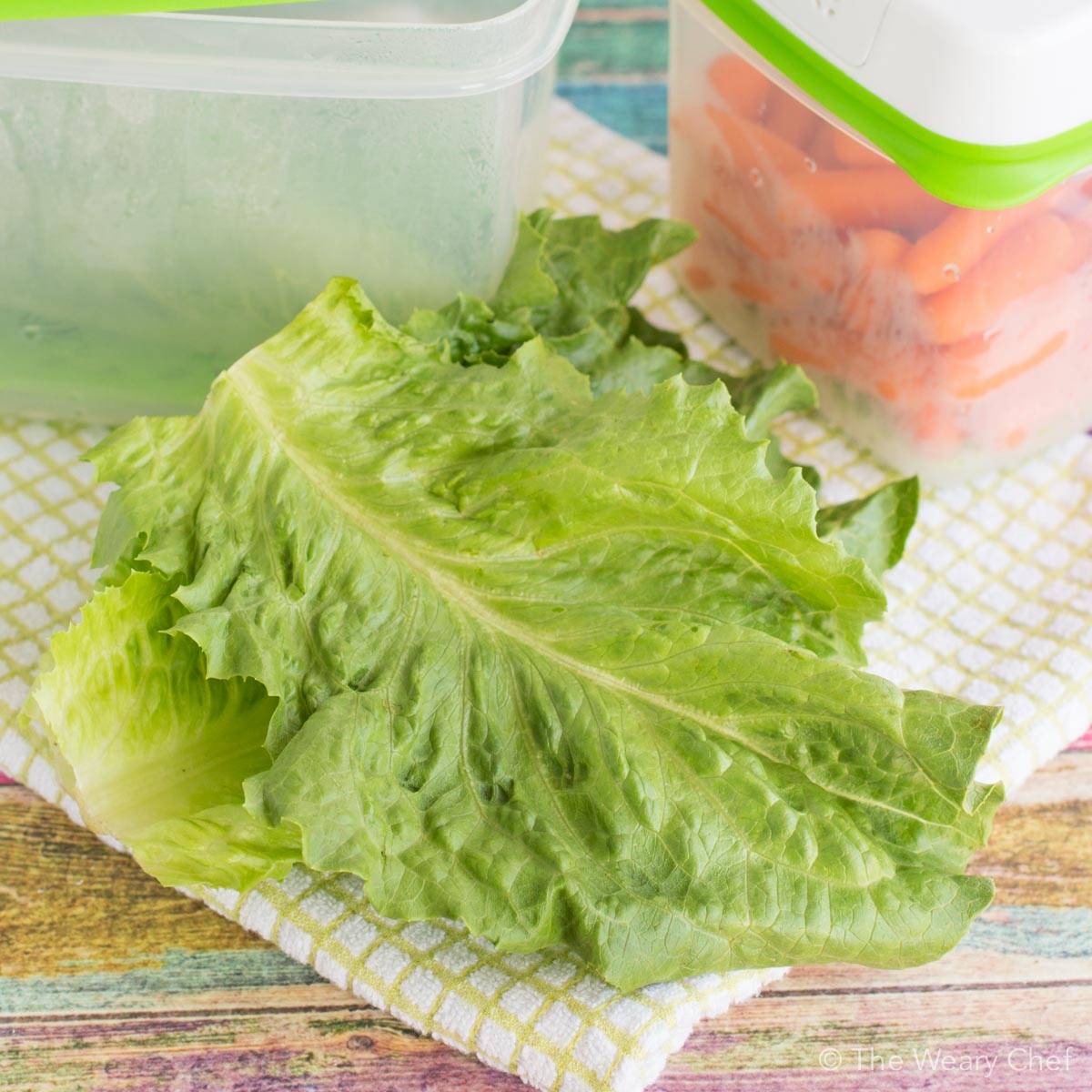 What to Do with All That Produce?
Now that your fridge is full of fresh spring produce, what will you do with it all? I've got some recipe ideas for you using each of the fruits and veggies I mentioned above. I hope you find several that you want to try!
Asparagus
Haas Avocados
Mint
Spring onions
Peas
Romaine Lettuce
Rhubarb
Thank you again to Rubbermaid for sponsoring today's post through SocialStars!