Thank you to Rubbermaid® Freshworks™ for sponsoring todays post through SocialStars!
Welcome Spring with these easy Spring recipes using fresh produce. Plus, learn how to keep your fruits and veggies fresher 80% longer!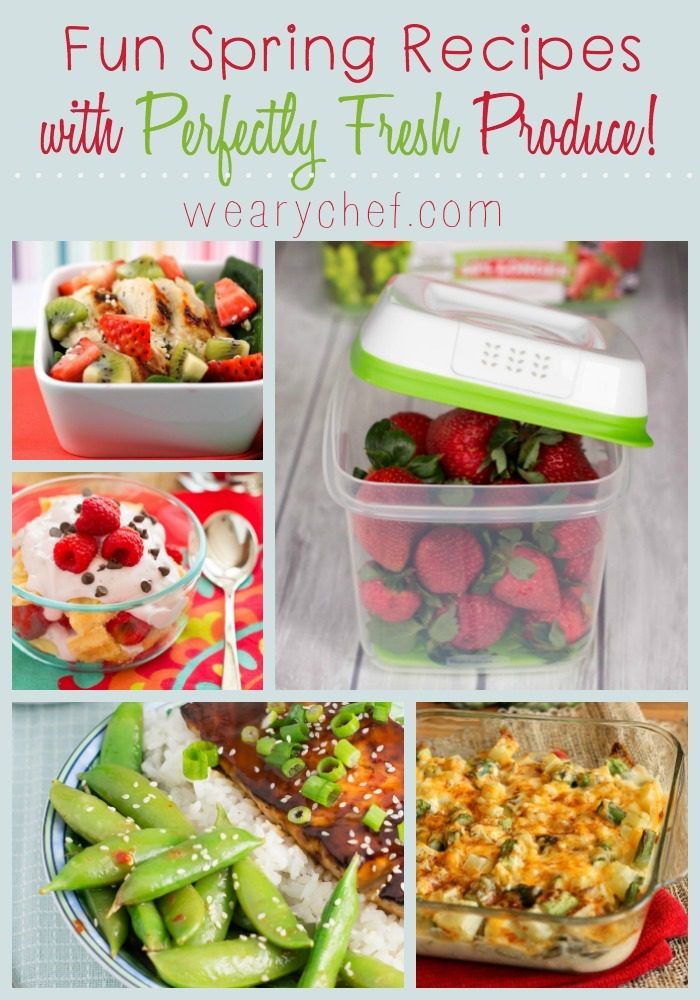 Except for the time change (not a fan), I'm loving that Spring is here! This weekend I drove through rural Northern California, and all the green, rolling hills made for a beautiful drive. A few months ago, making the same drive was brown and depressing because of the extreme drought in our area. Now that we've gotten a large amount of rain and the weather is warming up, the countryside looks quenched, colorful, and gorgeous.
One of the best parts about Spring and Summer is all the great produce available! I'm not big on going to the farmer's market in the winter because there is not much there beyond citrus and greens. I'm looking forward to enjoying fresh berries, plums, peaches, asparagus and more as the weather warms up. One hard thing about buying produce is keeping it fresh until you're ready to use it! There's nothing worse than stocking up on berries, lettuce, and other goodies only have them go bad in the fridge before you eat them. This is especially a challenge when you try to grocery shop only once a week.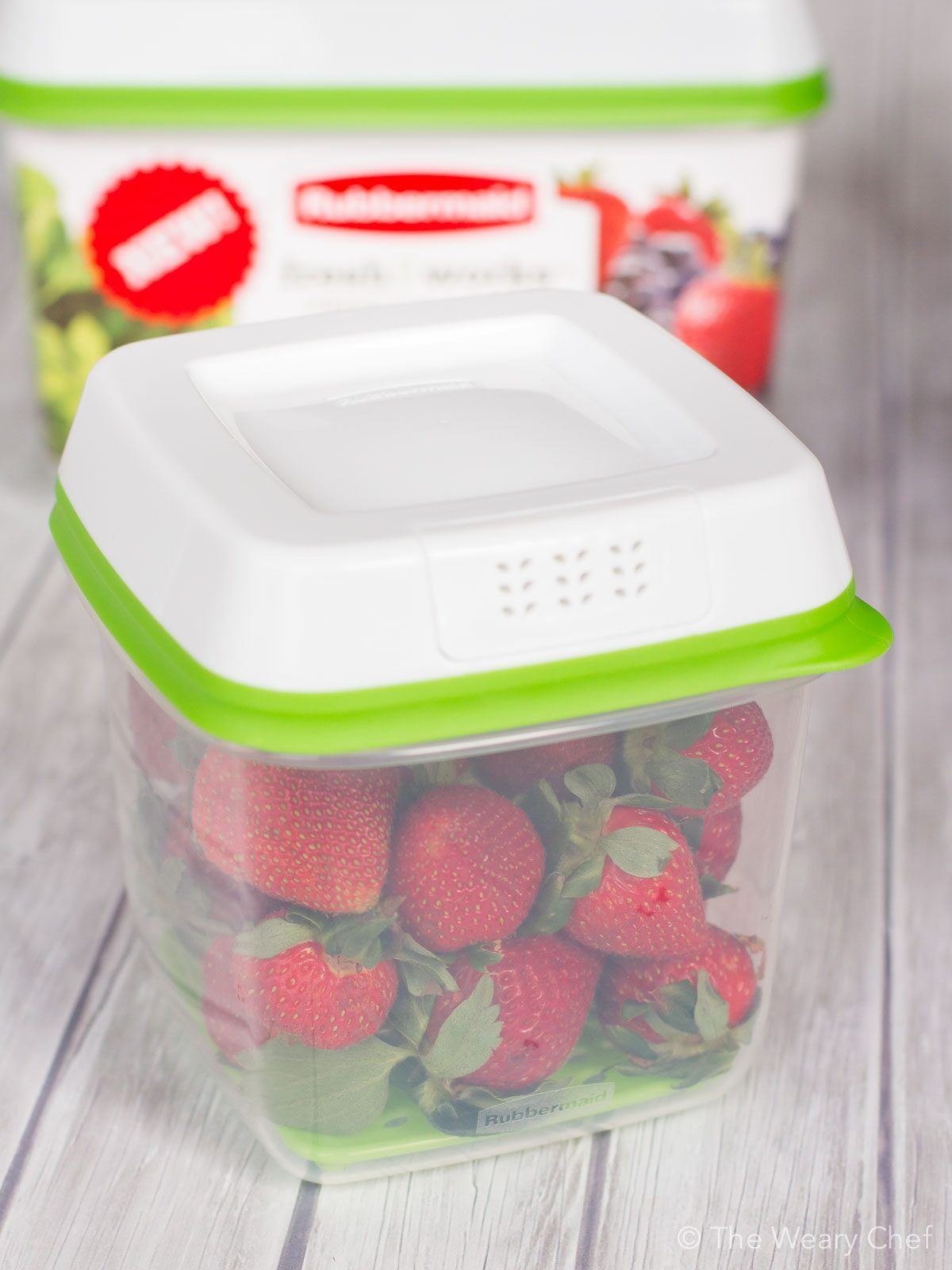 Rubbermaid® FreshWorks™ is here to help! These clever containers can keep your produce fresh 80% longer than grocery packaging! The key is the FreshVent™ Technology, a patented membrane that naturally regulates the flow of O2 and CO2 to create the optimal environment to keep your produce nearly as fresh as the day it was picked. In addition to the special vent, the CrispTray™ elevates produce away from moisture and promotes proper airflow to help prevent spoilage. There are no filters to change or anything like that, and the containers are BPA free and dishwasher safe.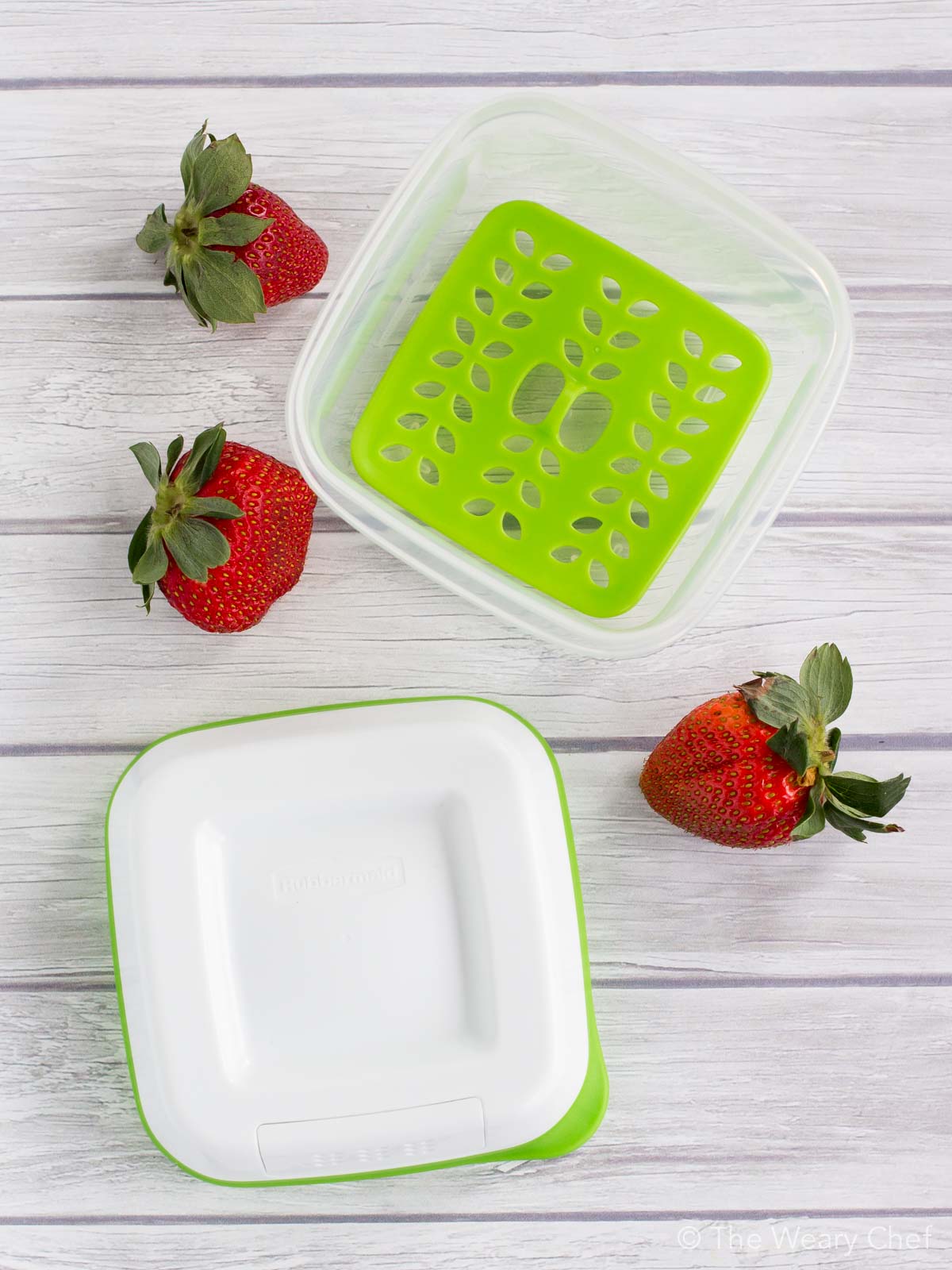 No more opening a bag of lettuce only to find that it has already spoiled. (This has happened to me so many times!) Just put your fruit and veggies right into the FreshWorks™ containers when you bring them home from the store, and keep them fresh longer. You can find these handy containers in three sizes ranging in price from $9.99 to $15.99. The smallest holds a pint of berries, and the largest holds a full head of lettuce. I'm looking forward to seeing how they work in my kitchen, and I'll keep you updated about how I use them over the next few months.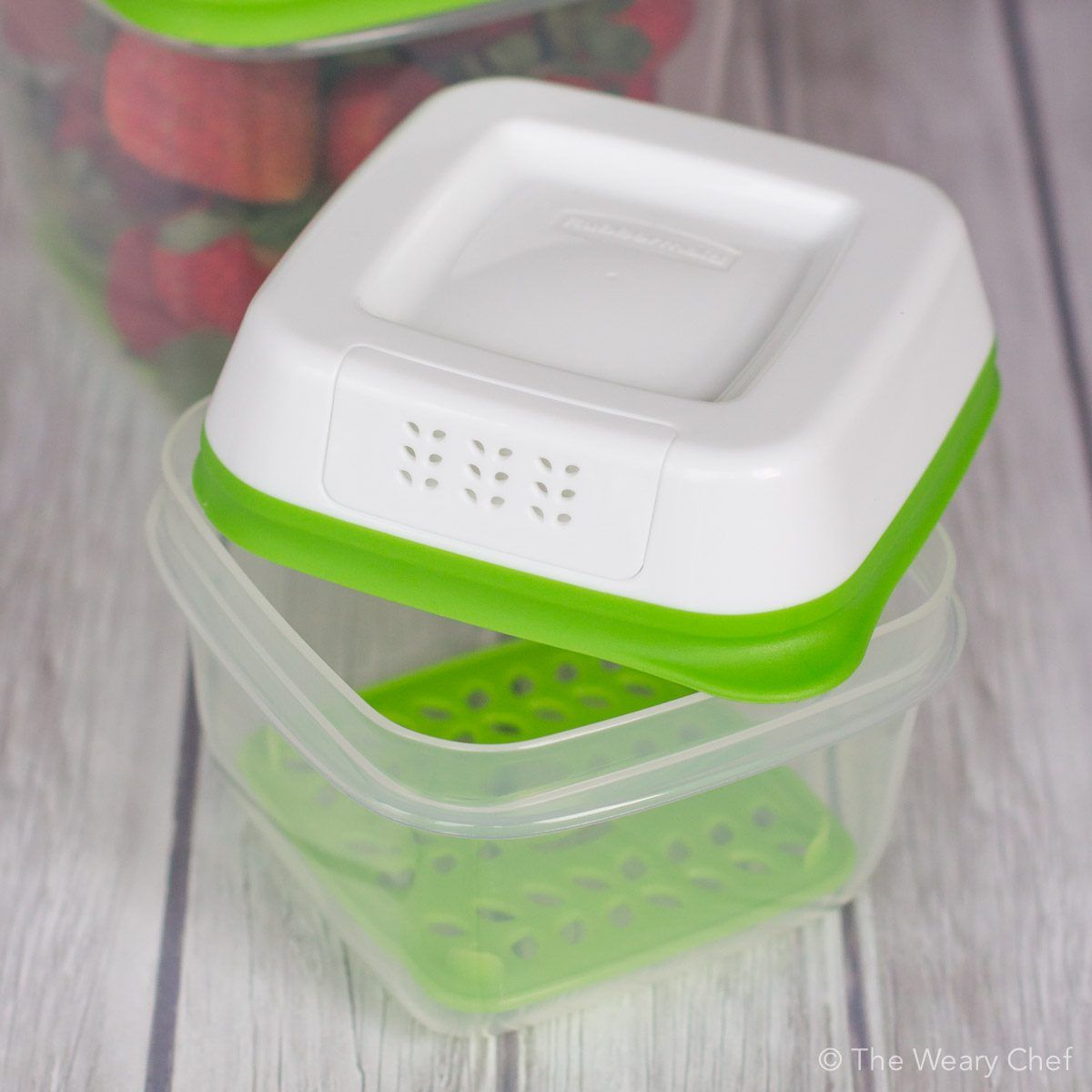 Today I want to show you a few of my favorite recipes for using fresh Spring produce. Which one would you like to try first?
Thank you again to Rubbermaid® Freshworks™ for sponsoring todays post.