Can you imagine a Thanksgiving without the turkey? Probably not. What about the side dishes? Probably not either. Though any dish that isn't the turkey is commonly considered secondary, Thanksgiving side dishes are vital to celebrating the right way.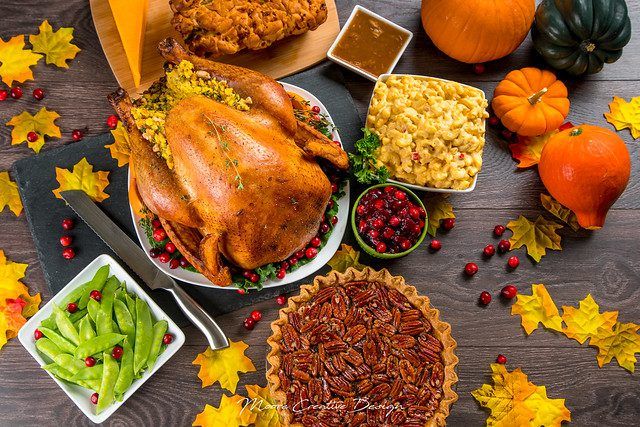 Thanksgiving Side Dishes Around The United States
A few main ingredients that the people below the Mason-Dixon line will always have on their dinner table are butter, salt, and roasted vegetables. Southerners want to make sure you're fed and not walking away hungry. Some parts incorporate a ham alongside their turkey, while other parts, like Texas, wouldn't dare go without a pecan pie.
Midwesterners like to focus on one thing out of many: casseroles. Everything from green bean casserole to a Jell-O casserole can be found on a Midwestern family's Thanksgiving table.
Those in the northeast benefit from living on the coast by fisheries. You'll likely find different seafood, like fish or clams, at Thanksgivings for anybody who lives above Washington, D.C. Also present will be variations of Italian foods as the northeast has a high Italian population.
All the way over on the western end of the United States is Mexican-inspired side dishes, like pumpkin empanadas, because of the high Mexican. Further, in California, sourdough stuffing is common, filled with vegetables for a meat-free Thanksgiving, or topped with turkey sausage or fresh oysters.
Making Your Thanksgiving Meal Complete
When the middle of November approaches, it's time to think about what kinds of foods you want to incorporate into your Thanksgiving meal. After all, you along with your friends and family have been waiting all year to gather and engage in deliciously hearty foods. Food experts recommend including these forms of the absolute necessary Thanksgiving side dishes:
Stuffing
Gravy
Cranberries
Potatoes
Something green
Something orange
Today, we'll delve into some of our favorite Thanksgiving side dishes—and yes, we'll also cover that "something green" and "something orange."
10 Traditional Thanksgiving Side Dishes
The turkey doesn't have to be the only show-stopper. Arguably, the side dishes make Thanksgiving—the mashed potatoes, the macaroni and cheese, the stuffing, the fresh cranberry sauce, and the hearty gravy. The combination of these delicious dishes makes the festive annual dinner so special. Check out 10 of our favorite Thanksgiving side dishes.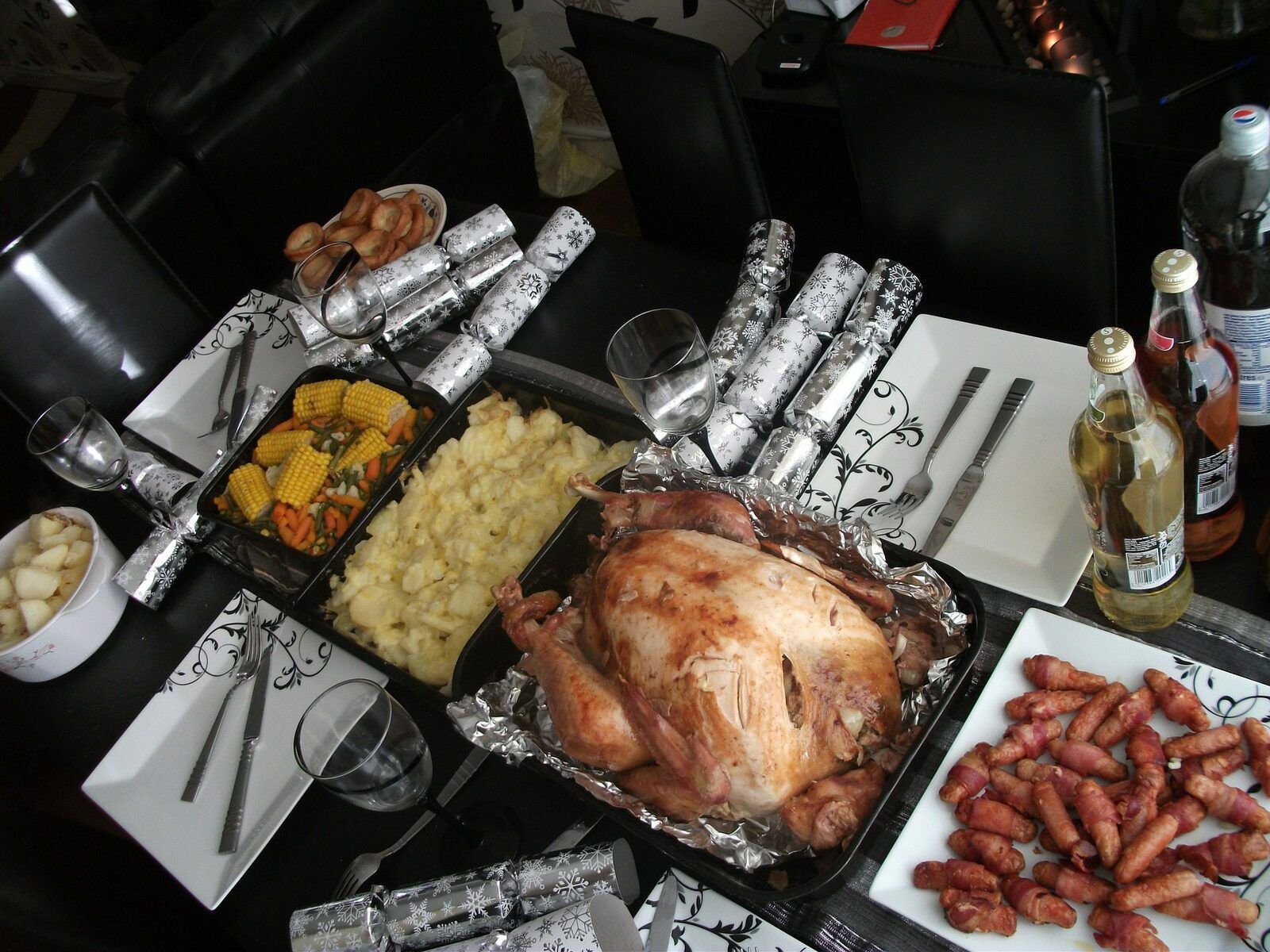 Cornbread
Those who live in the southern part of the U.S. can take partial credit for introducing the deliciousness of cornbread to the rest of the continental United States. Origins of cornbread can be traced back to the Aztecs and Mayans, though Native Americans were the ones to create the southern cornbread we know and love today.
Cornbread's warm and moist interior makes this side dish not so regular. It's sweet on the inside, and when it comes with creamy butter melted on top, it is to die for—and often goes well dipped or topped with some gravy.
Creamy Macaroni And Cheese
Would you really call it Thanksgiving if there wasn't any macaroni and cheese? Considered "something orange," an abundance of pasta topped with creamy, gooey, and warm cheese is music to our ears. We love that macaroni and cheese can be dressed up, too. Add vegetables, like broccoli or cauliflower. Maybe bake it in the oven and add a layer of breadcrumbs for that extra crispy crunch in every bite.
Surprisingly enough, macaroni and cheese weren't introduced to Americans until 1937 when Kraft put it in a box, and every kid in America has enjoyed it for dinner ever since.
Green Bean Casserole
The green bean casserole was introduced to Americans by Campbell Soup, much like macaroni and cheese was introduced by Kraft. Sold on shelves for the first time in 1955, the green bean casserole was formulated on purpose. With goal to create a recipe out of two things that Americans always had in their cupboards (green beans and Campbell's cream of mushroom soup), the green bean casserole flew off the shelves.
Although that was more than half a century ago, the truth is, we still need our greens. The green bean casserole is a great way to get your "something green" during Thanksgiving and has been a staple for the best of the best Thanksgiving side dishes. It is creamy, warm, and mushed in with delicious layers of crispy onions and creamy mushroom soup.
Stuffing
Stuffing is literally the heart and soul of Thanksgiving side dishes. Stuffing can be made inside the turkey while it's being cooked, which makes the turkey and buttery flavors pop upon serving. Made up of bread, butter, and stock of your choice, stuffing is a melt-in-your-mouth requirement for all things Thanksgiving.
Cranberry Sauce
Like many of the side dishes on this list, cranberry sauce derives from Native Americans who originally cultivated it. Now today, there's an age-old debate about which type of cranberry sauce is better: canned or homemade? The answer may seem obvious, but both types of sauce are popular Thanksgiving side dishes. Sweet with that little tang in the aftertaste, cranberry sauce is vital to the completion of anybody's Thanksgiving dinner. Whether your cranberry sauce is store-bought or homemade, we love the cool—or warm—sweetened taste of everything else.
Mashed Potatoes
Mashed potatoes are probably one of the most common Thanksgiving side dishes. Whether you like your mashed potatoes fluffy or crispy with some skin, there are so many ways to incorporate mashed potatoes into any meal. Cheese on top? That sounds good! Add bacon while you're at it. Cook it with milk or use previously roasted potatoes. The ideas are endless, and the choice is yours.
Gravy
The origin of gravy is interesting, but not too surprising: when people first used and made gravy part of their dinner dishes, it originally came from the drippings of ham (or another meat) from the skillet or frying pan. Today, gravy may seem obvious, as it goes hand-in-hand with the main entrée of the dinner. Much like cranberry sauce, gravy can be made from the turkey (as much from scratch as you can get) or can be store-bought.
For those who prefer a meatless Thanksgiving, gravy does not have to be compromised—with the help of vegetables and products like vegetable broth; nobody has to miss out on the delicious necessity that is gravy.
Brussel Sprouts
You're probably wondering why you're seeing Brussel sprouts everywhere—on menus and on recipe sites alike. Though you probably disliked them as a kid, the reason is likely far from the taste and just a case of a premature judgment.
Brussel sprouts are in and have become popular enough to be one of the most well-loved Thanksgiving side dishes over the past couple of years. Brussel sprouts can be cooked a variety of ways, such as creamed sprouts, roasted sprouts, pan-fried, or braised. Some of the most popular recipes with Brussel sprouts include ingredients like honey, garlic, bacon, maple syrup, or even cranberries.
Corn
This one seems obvious, doesn't it? It probably is because few households go without having corn as part of their Thanksgiving meals. Originally a genetically modified food created by the Native Americans before Columbus sailed the sea, corn has been in our diets for literally hundreds of years.
Whether you prefer corn on the cob or a corn dish, we love its sweet and easy texture, with the ability to add a glaze or bacon on top for an extra crunch. Some people even go the barbeque style and will cook the corn straight on the grill—assuming they live in the warmer part of the United States.
Thanksgiving Soup
Yes, you read that right. Have you ever had soup as one of your Thanksgiving side dishes? If the answer is no, then you might be missing out. Some households preface Thanksgiving dinner with soup, much like an appetizer. There are many ways to incorporate a soup into Thanksgiving, especially with seasonal vegetables like butternut squash, pumpkin, and broccoli.
Popular types of Thanksgiving soups include a pumpkin bisque or soup, beef or turkey vegetable soup, cauliflower, and goat cheese soup for those aiming for a meatless dinner, slow-cooked split pea soup, broccoli and cheddar soup, and even potato soup (because who can ever have enough potatoes?). These soups are warm and creamy, a perfect preamble to the delicious and now completed Thanksgiving dinner.
Pick Your Favorite Thanksgiving Side Dishes!
Though we only touched on 10 of the most popular and well-loved Thanksgiving side dishes, there are so many more variations of these kinds. Though all are delicious, our top three favorite side dishes are stuffing, macaroni and cheese, and green bean casserole—because you simply cannot go wrong with the classics.
There's a reason they've been around for all of these years, and that's because they go undeniably well with the turkey that serves as the delicious centerpiece of the Thanksgiving dinner you've been waiting all year for.
No matter which part of the United States you are from, don't forget to always include stuffing, cranberries, potatoes, something green, and something orange. Don't forget to try something new and add a festive Thanksgiving soup to your menu this year.