This week's dinner menu features Tamale Pie, Main Dish Succotash, Bacon Gouda Alfredo, and lots more!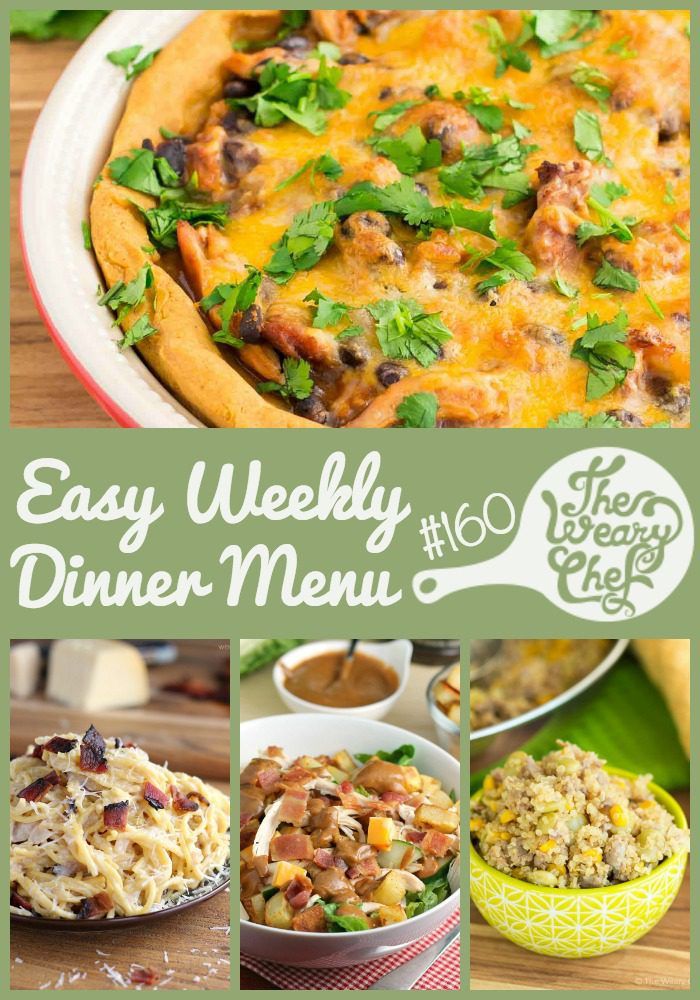 Hi! How are you? Are you getting excited for Valentine's Day? I kind of feel like it already passed because my boys celebrated at school yesterday. My kids always love bringing home all their cards and going through them one by one for months, even years, afterward. Then, eventually I find the cards and recycle them.  How mean is that?! Honestly though. We can't keep years of Valentine's Day cards for two kids forever. That's how hoarding begins. I'm pretty sure greeting cards are the gateway memento to a house full of empty yogurt containers and rats.
I'm just joking, especially if you are someone who still has every card for every occasion that anyone ever gave you. Even people you don't even know or like anymore. You're totally not a hoarder. It's fine.
Um, moving on! Let's talk dinners! This week I have two brand-spankin' new dinner recipes for you. I also have a couple meals that would be PERFECT for Valentine's Day date nights in (which is what all of mine are like). Then, I have some other recipes because there are seven days in a week. Let's get to them! Click the recipe titles to see the full posts.
Do you think you'll serve one of these for Valentine's dinner? I think I might make the bacon alfredo for my sweetie. Let me know in the comments what your plans are! Also check out these chocolate-covered goodies if you want some homemade treats for the weekend. Talk to you next week! xo