Now you don't have to decide between taco salad and a hot meal. This Taco Salad Casserole loaded with seasoned meat, hearty rice, flavorful salsa, and healthy cabbage gives you the best of both!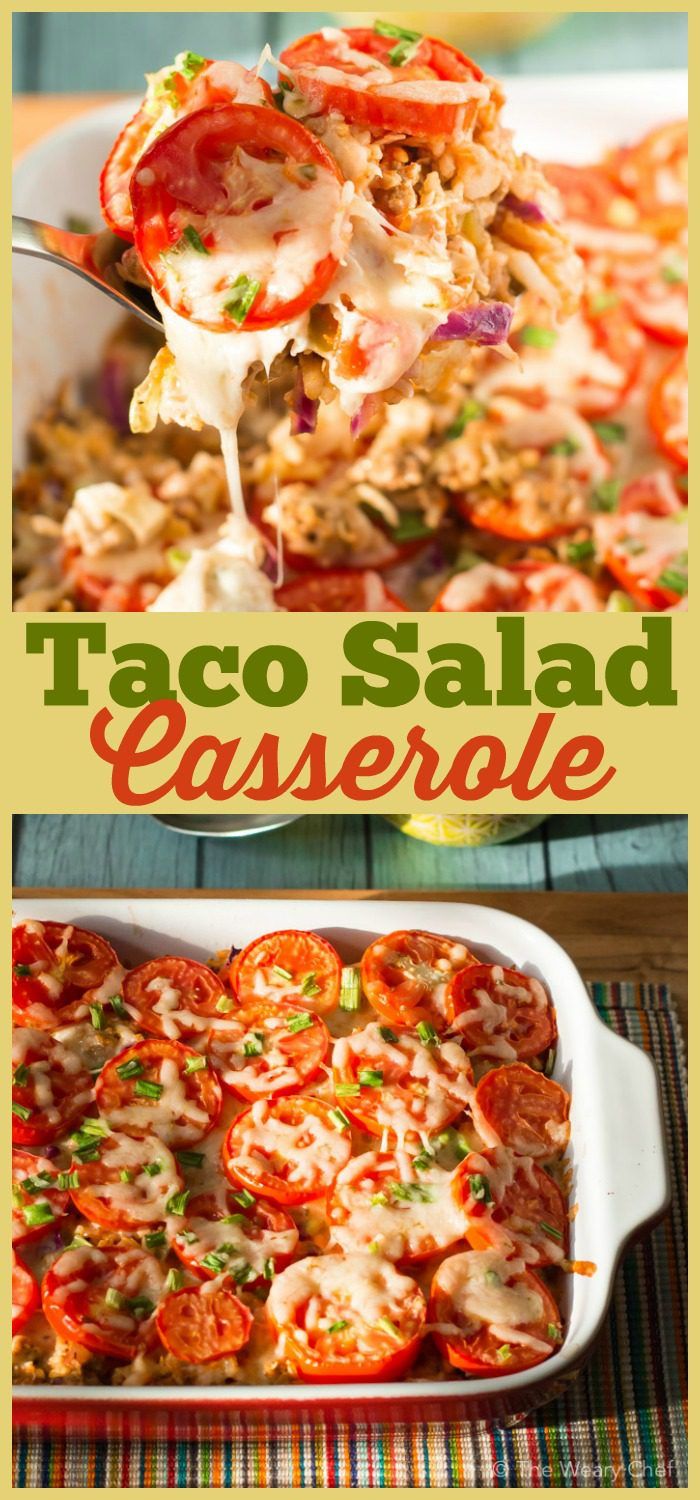 I have to give my husband credit for naming this recipe. While I was cooking, he walked in and said "It smells like taco salad in here!" I thought that was an odd thing to say instead of "It smells like tacos in here!" What does taco salad smell like exactly? I realized that since I would be adding cabbage to this dish that it is a bit like salad in casserole form, thus the name. Thanks, Matt!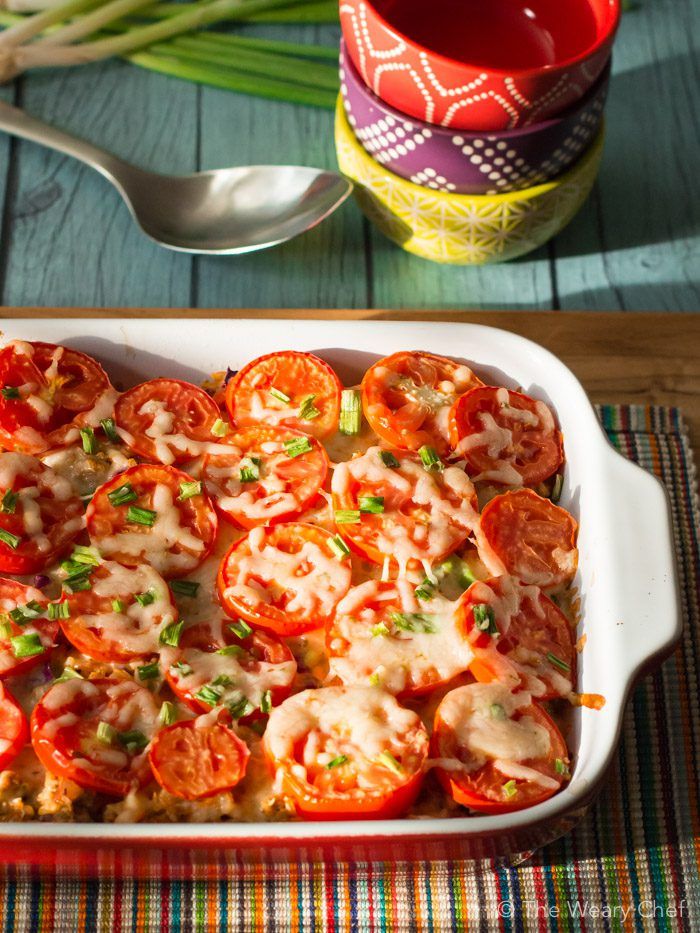 If you haven't noticed, I love bagged shredded cabbage. Not only do I pile it on top of tacos, nachos, enchiladas, and pretty much any other sort of Mexican food, I also like stirring it into recipes (like this other casserole or this stir fry). It is convenient and packed with nutrients, but it sort of blends in with other ingredients to fool unsuspecting husbands and children.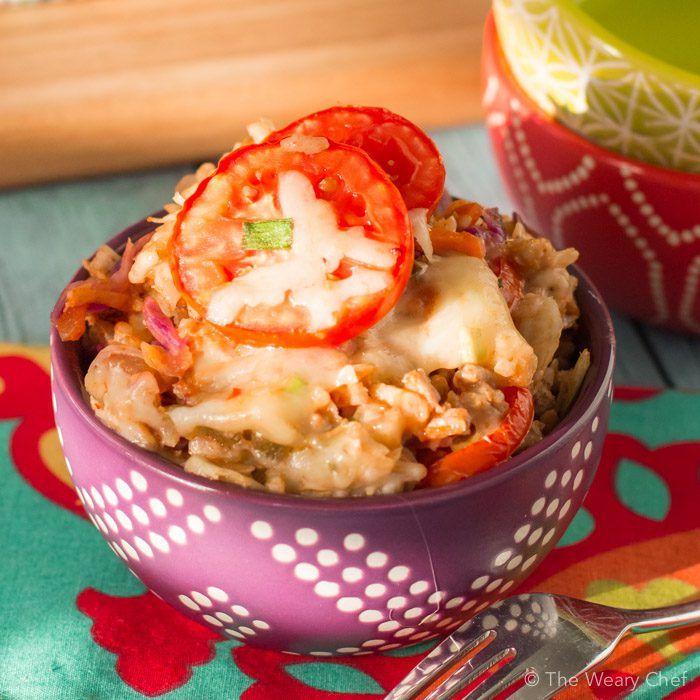 This is a great make-ahead dinner. I made it in the afternoon to take photos, and it heated up perfectly for dinner later that night. My only warning is to choose your salsa and cheese carefully if you are making this for kids. I chose medium salsa and pepper jack cheese, and with the first bite I realized it was too spicy for my boys. Next time I'll be sure to use mild salsa and monterey jack cheese, and then I think they will really like it. Whether you make it spicy or mild, I hope you enjoy this fun and easy dinner recipe!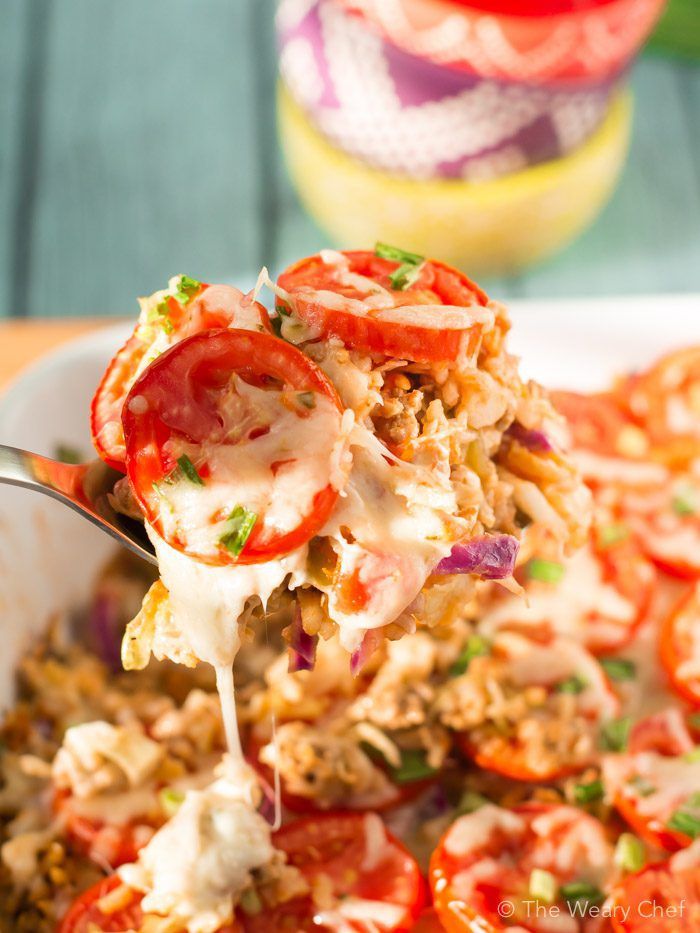 Print
Want more Mexican casserole ideas? Here you go!
Also check out these recipes from The Weary Chef's friends:
Beefy Mexican Casserole by Or Whatever You Do
Easy Mexican Chicken Casserole by Boulder Locavore
Cheesy Mexican Breakfast Casserole by Eazy Peazy Meals
| | |
| --- | --- |
| | |
Preheat oven to 375 degrees F. Spray 9 x 13" baking dish with cooking spray and set aside.

Spray a large skillet with cooking spray, and heat over medium high heat. Add turkey to the hot skillet, and sprinkle with chili powder, oregano, cumin, and garlic powder. Brown and crumble meat until mostly cooked through.

Stir in rice, salsa, and water, and bring to a simmer. Reduce heat to medium, and simmer for 5 minutes. Stir in cabbage until well mixed, and turn off heat.

Transfer meat and cabbage mixture to prepared baking dish. Sprinkle one cup of shredded cheese over the top. Arrange sliced tomatoes evenly over the cheese, and sprinkle with green onions. Sprinkle remaining 1/2 cup of cheese over the top. Bake in preheated oven for 20 minutes, then serve.