Today's menu of easy dinner ideas features baked french fries, franks and beans, skillet lasagna, and lots more. Let's dig in!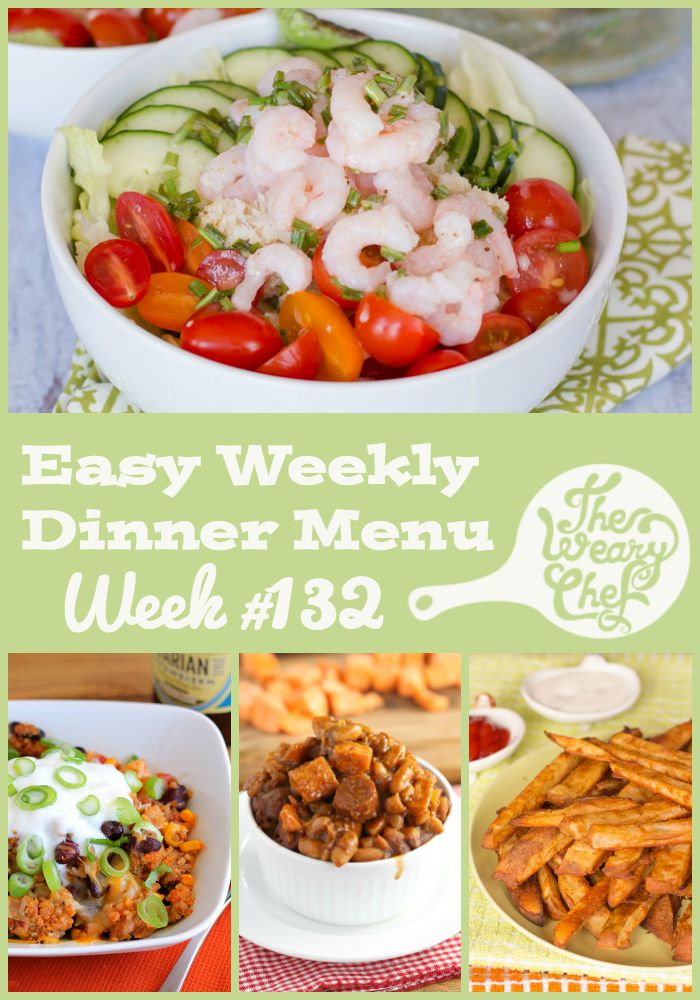 I'm getting ready to take my boys across the country to see my mom in a few days. My husband is staying home to work and take care of our fish and cat. (If you want an update, our fish tank is actually doing really well now. No more casualties!) It's going to be a great trip, but I am about zero percent ready. I need to do laundry and pack and color my roots and all sorts of other important things like that. Once I get there though, it will be all about having fun, relaxing, and eating and drinking. My mom loves food (and wine) like I do, so we are always trying to cram in as many meals as we can when we're together. I've put together a menu for the week so you can eat well this week too! I hope you like it :)
Want even more dinner ideas? Check out this lineup of Ten Comforting Casseroles from earlier this week!