I must insist that you try this Vanilla Ice Cream Bread! Melted ice cream plus a few other ingredients turns into a lightly sweet bread you'll love!
I only recently learned that ice cream bread existed, and I'm so excited that I tried it! You can make it with any flavor ice cream you'd like, but for my trial run, I chose vanilla. Now, typically, if you ask me to choose between chocolate and vanilla, I'll give you a blank stare and wonder why that would even be a choice. Chocolate all the way! I did eventually make chocolate ice cream bread, but I thought I would start simple with vanilla and then get funky later. I was kind of skeptical that this would even work and didn't know how it would taste.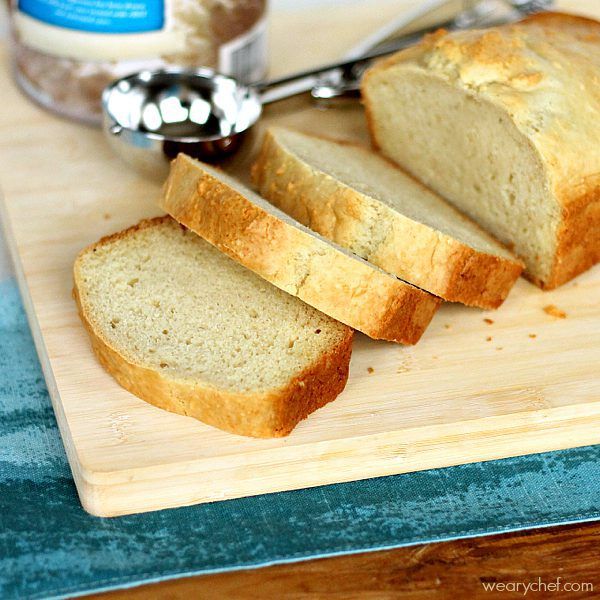 Let me tell you, this bread tastes GREAT! Ice cream bread is very lightly sweet and satisfying. After a piece (or three), I realized that it reminded me of the shortbread my aunt used to make for strawberry shortcake, so I decided that it would be even better topped with sliced strawberries and a scoop of, wait for it… vanilla ice cream! That's when the magic really happened.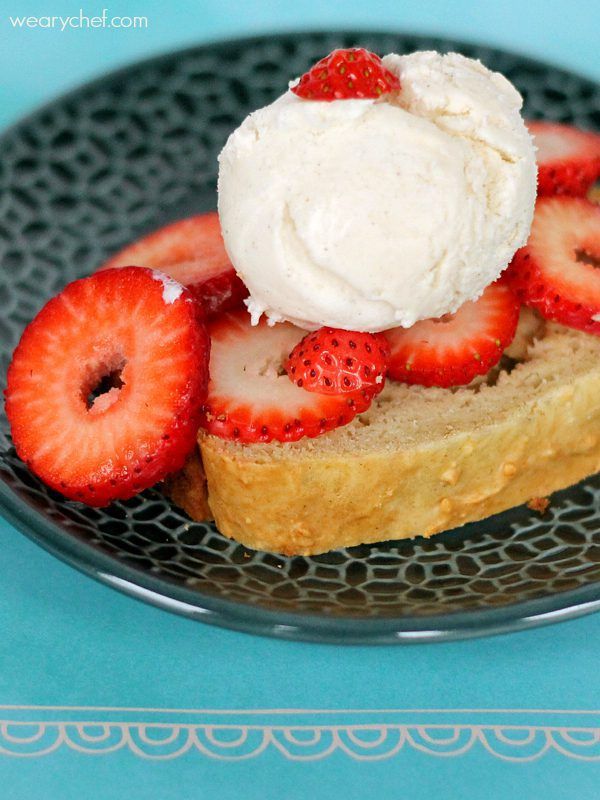 Lightly sweet ice cream bread topped with ripe berries and more vanilla ice cream is such an easy and satisfying summer dessert. I hope you will try it! This recipe is a good one for kids to help with or even make themselves because there's nothing to it. Soften the ice cream, mix everything together, and bake. (Just make sure kids are safe around the hot oven.) This would also be a fun and unique addition to any bake sale. I'm sure it would sell out because everyone would be dying to try ice cream bread! I'm sure you'll find lots of perfect occasions for this easy recipe. Be sure to let me know in the comments how you like it. :)
Print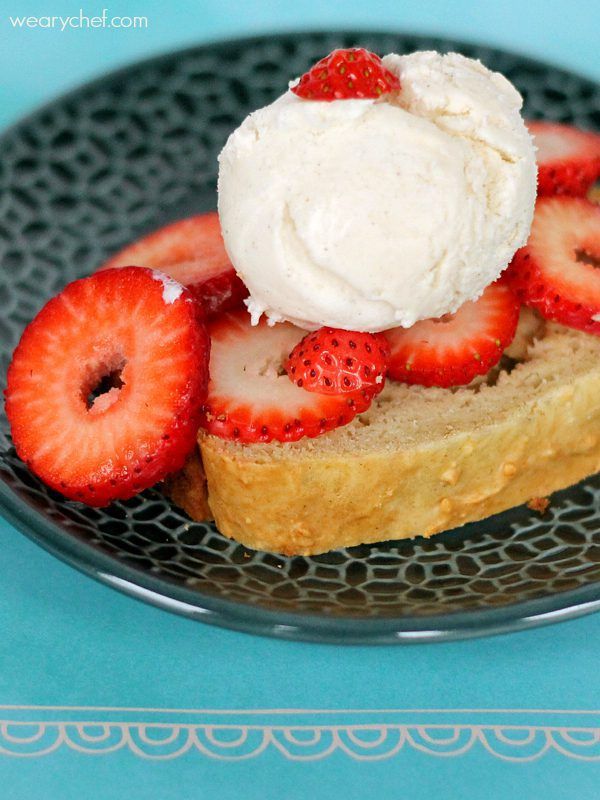 Vanilla Ice Cream Bread Recipe
This simple bread recipe is great on its own or as a base for strawberry shortcake.
Total Time:

55 minutes

Yield:

1

1

x
Instructions
Preheat oven to 350 degrees F. Spray a 8 or 9″ loaf pan with cooking spray, and set aside.

Stir ice cream and vanilla together until smooth. Add flour, baking powder, and salt, and stir until well combined. (You will think there's too much flour at first, but just keep stirring. It will come together.)
Transfer ice cream dough to prepared pan, and bake in preheated oven for approximately 45 minutes, or until top is golden brown. Toothpick inserted in center should come out mostly clean.
Author:

Prep Time:

10

Cook Time:

45

Category:

Breads, Desserts

Cuisine:

International