Thanks so much to Progresso™ for sponsoring these delicious soup and salad lunch ideas. I was paid for my time to create this post, but all content and opinions are my own.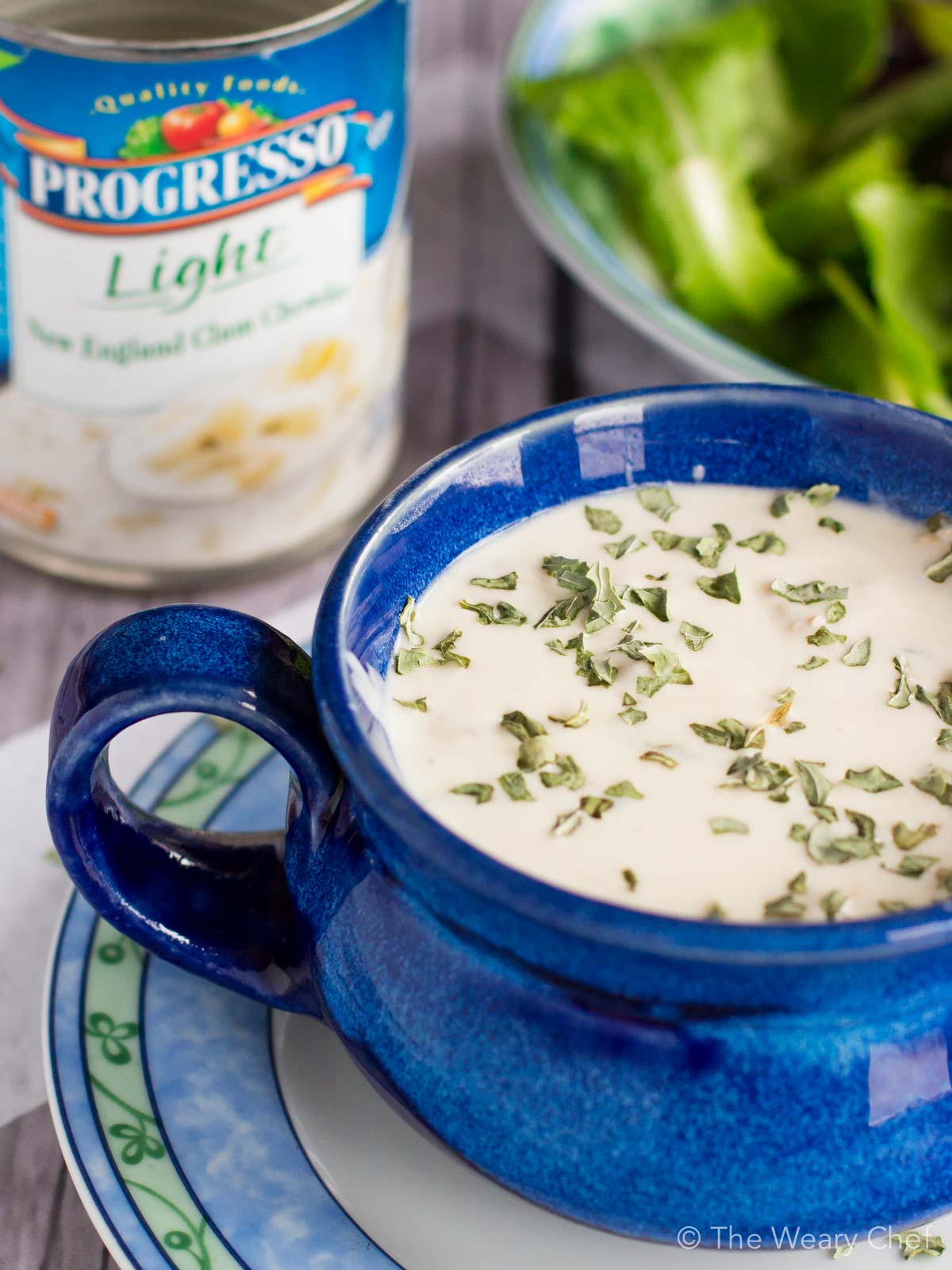 What do you like to have for weekday lunches? My line of work means sometimes I have a fresh meal or leftovers ready to eat around lunchtime, because I need to take photos in the daylight. More often than not, though, I'm digging through the fridge and pantry looking for an easy meal. Frozen burritos used to be my go-to lunch item, but then gluten intolerance raised its ugly head, so I can't eat those anymore. What's a girl to do?
I'll tell you what she (or you) can do: Eat soup and salad for lunch! I love this combo because it has good-for-me vegetables AND something hot, savory, and substantial. I always think I'll starve if I just have salad for lunch, but soup and salad, now that's a meal. Of course I'm not going to make soup from scratch for myself in the middle of the day, so that's where Progresso™ comes in. It's my go-to brand for canned soups that use real ingredients and taste like homemade!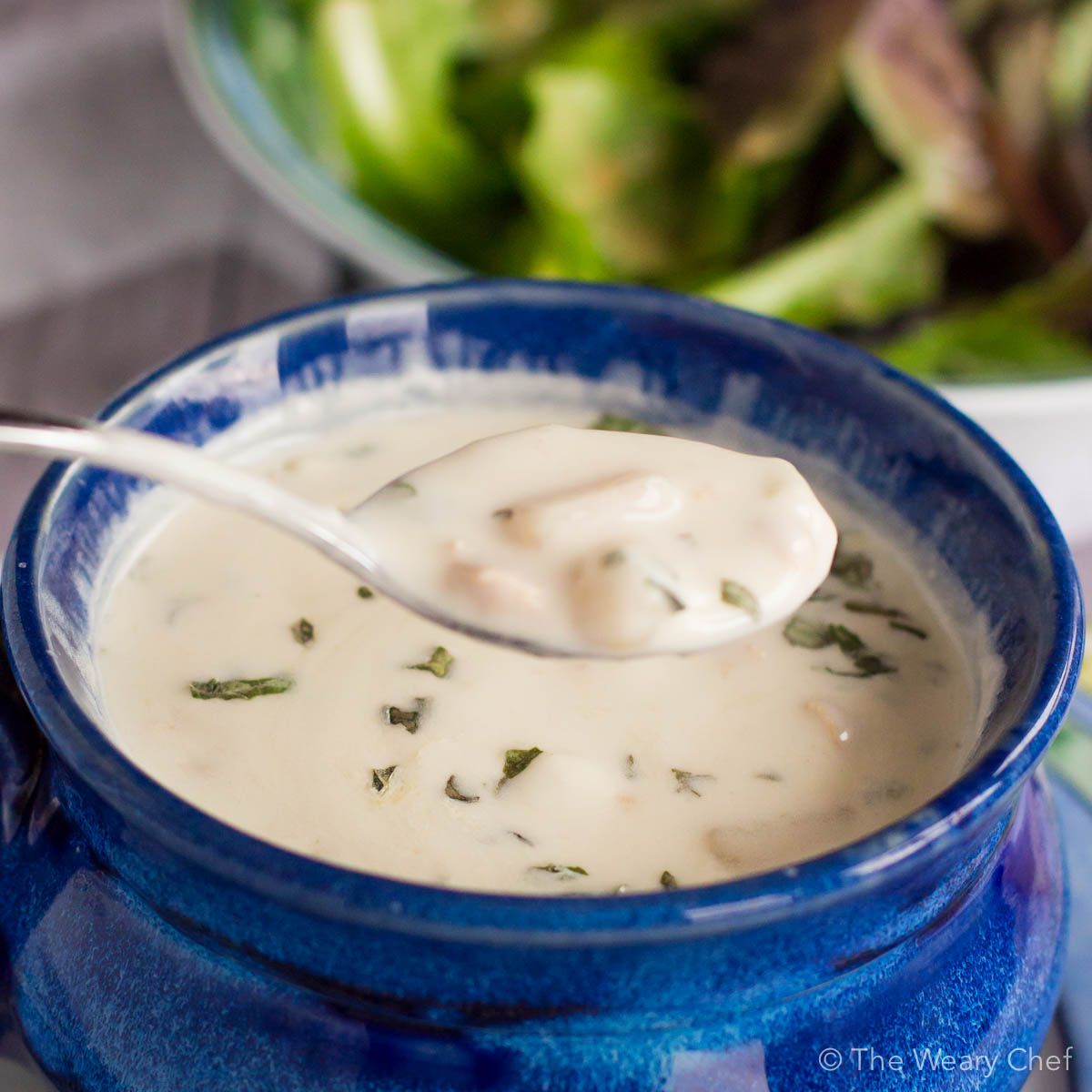 Progresso™ has a bunch of light soup varieties (20 to be exact) that are only 100 calories per serving, and several are even gluten free. Take this Light Clam Chowder for instance. The entire can has only 200 calories (because you know I'm going to eat the whole thing), and it's gluten free! That can be hard to come by when it comes to creamy soups like this because they often have flour in the base and are pretty high in the calorie department. I don't know what kind of magic Progresso™ puts in this chowder to make it so rich and creamy while only having 2 Weight Watchers points per serving, but I'm pretty happy about it.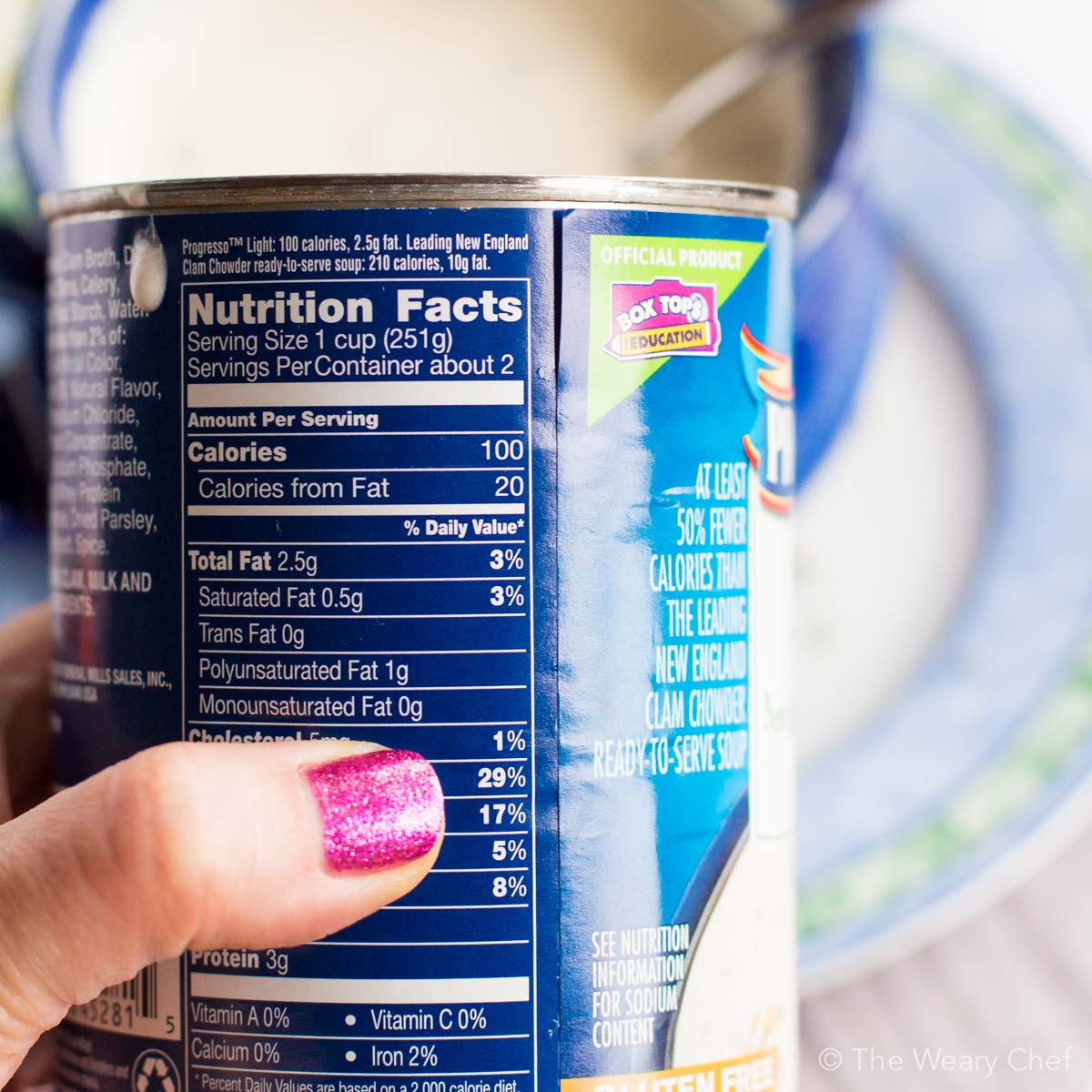 Now, I said soup and salad, right? Progresso™ has you covered in the soup department with light flavors like Chicken Noodle, Creamy Potato with Bacon and Cheese, and Vegetarian Minestrone. Let's talk about some super quick or make-ahead salads to go with them! Some of these salads come together in a flash, and others keep well in the fridge so you could make a big batch on Sunday for the week ahead. What soup and salad pairing do you think you want to try first? Let me know in the comments!

Thank you again to Progresso™ for generously sponsoring today's post. Please click here to find out more about their light and traditional soups!