Did you see this lentil salad in the photos of the Tandoori Chicken a couple days ago? I have been excited to share this light, simple side dish with you, but I needed to wait until I could share both recipes in the same week since they go so well together! Of course, this easy side dish would go just as well with any kind of chicken or fish, or it would make a great lunch on its own.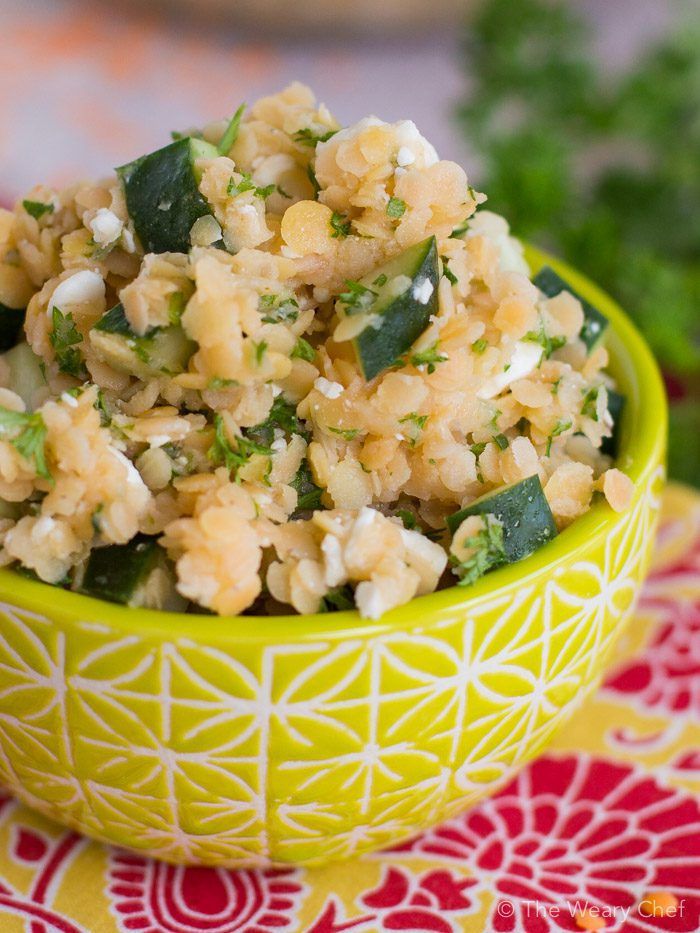 Have you cooked lentils very much? I can't say that I have, but I love that they go from dry to done in less than a half hour. Usually dried beans are a much more involved process! This whole salad can be ready in 30 minutes since you can do the rest of your prep while the lentils cook. It's great to make ahead and stick in the fridge to let the flavors develop until you're ready to eat it.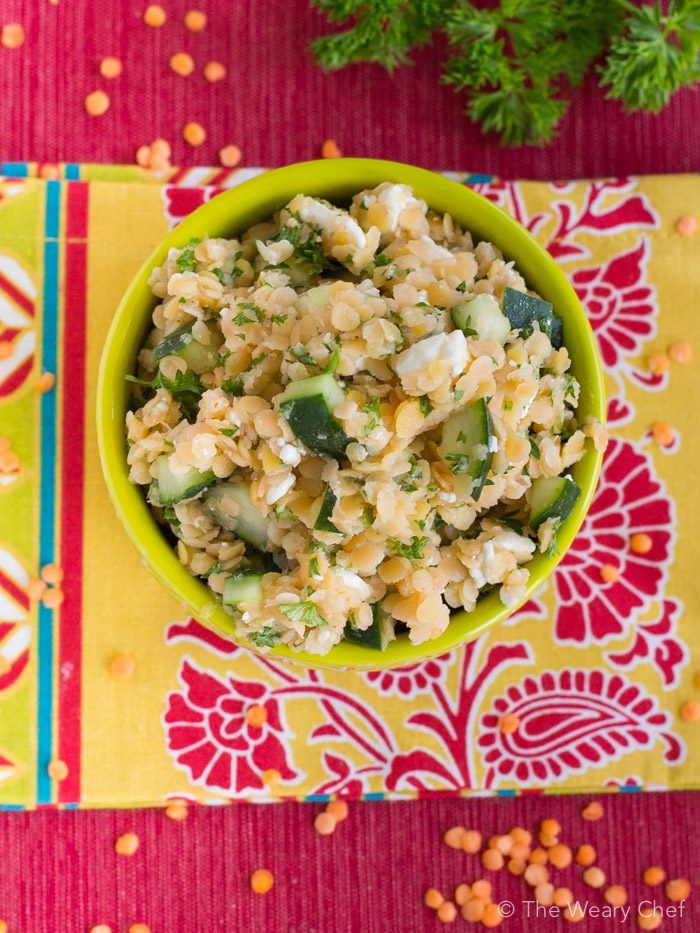 I was really close to leaving out the feta and having a vegan recipe for once, but I just couldn't help myself. Hi, I'm Andi, and I'm a cheeseaholic. You could certainly leave it out if you don't like delicious things, er, I mean if you don't eat cheese for whatever reason. I loved the creamy, salty addition though. Oh, one more quick note about this lentil salad before I get to the recipe: As it sits, it will produce some liquid, so you might want to drain it before serving or at least serve it with a slotted spoon. Just an FYI so you don't end up with salad juice all over your plate. Other than that, it's pretty foolproof. Enjoy!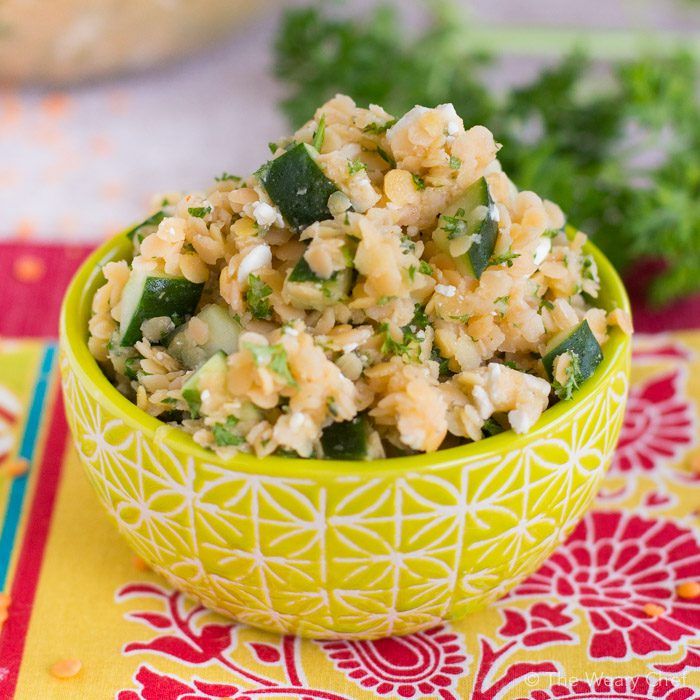 Print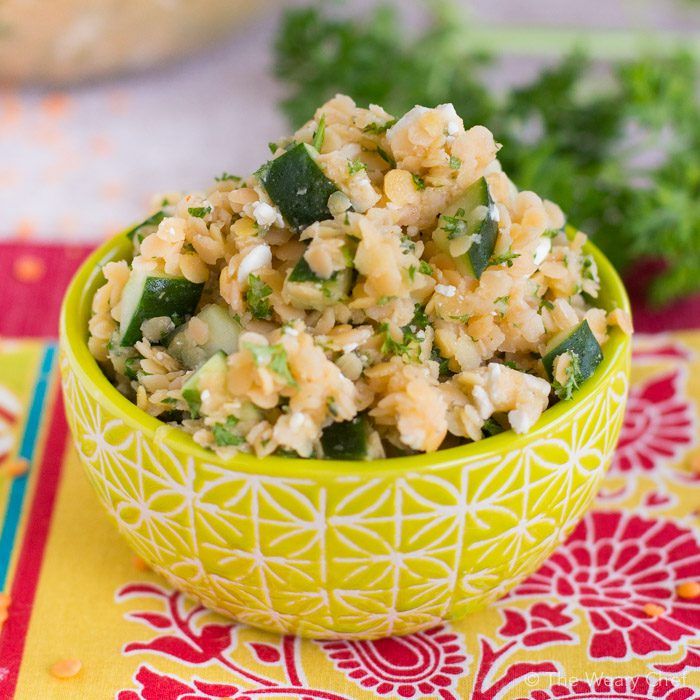 Instructions
Rinse lentils well and remove any shriveled lentils or debris. Place lentils in a small pot, and cover with two cups of water. Bring to a low boil, reduce heat to a simmer, and cook uncovered for 25-30 minutes. Start tasting lentils at 20 minutes and every few minutes after to stop cooking when they are done.

When lentils are done, stir a teaspoon of salt into the pot. Drain, and rinse with cold water.

While lentils are cooking, chop your cucumber and parsley. In a medium-sized bowl, whisk together 1/2 teaspoon salt, olive oil, lemon juice, and sriracha. Gently stir in cucumber, parsley, and drained lentils until coated. Store in refrigerator until ready to serve.

Before serving, drain off excess liquid, and then stir in feta cheese if desired.
I have a feeling you'll like these healthy recipes too: