You'll love these easy, comforting meals including Chicken Tater Tot Casserole, French Dip Sandwiches, Ranch Chicken Salad, and lots more!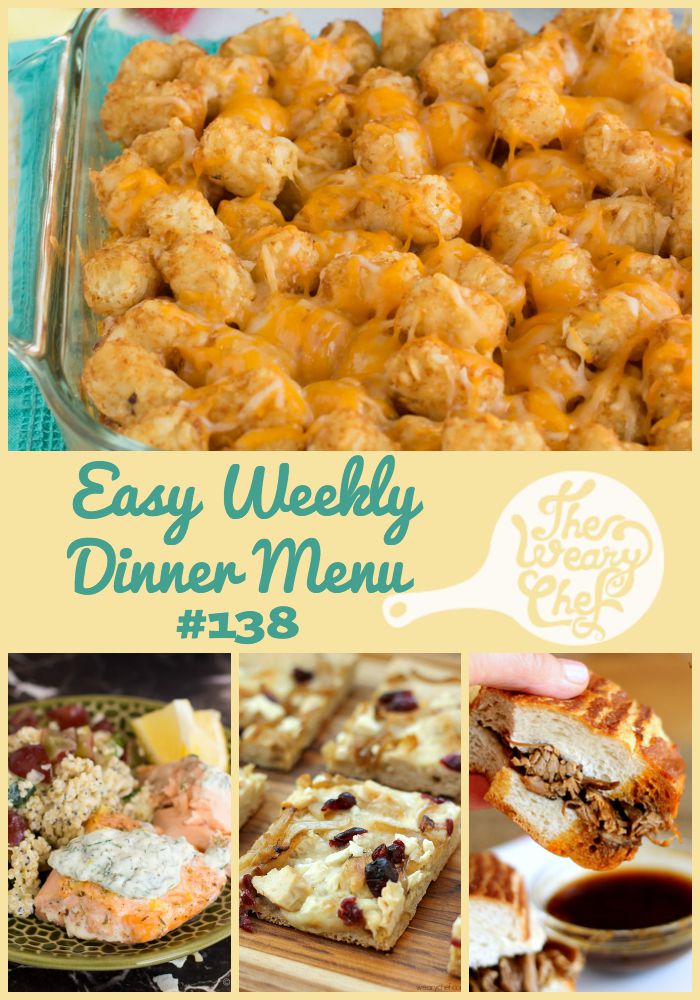 Hi! Remember a couple weeks ago when I told you I was trying to cut way back on sugar and carbs to lose some weight? I can't even believe I've stuck to it for nearly a month. You know how much weight I have lost? Are you sitting down for this? ZERO pounds! That's right. I kicked sugar with the promise of fat effortlessly melting away, and nothing happened. That's just not fair.
I'm still trying to not eat too much sugar since I do believe the studies that say it can cause health problems over time, but I'm not sticking to a strict low carb diet anymore because it's not worth it if I'm not even losing weight. So, let's embrace the pasta and sandwiches and enjoy some balanced dinner recipes this week!