BBQ Chicken Tacos, Easy Steak Marinade, Taco Quinoa Skillet, and lots more easy dinner recipes are included in today's menu!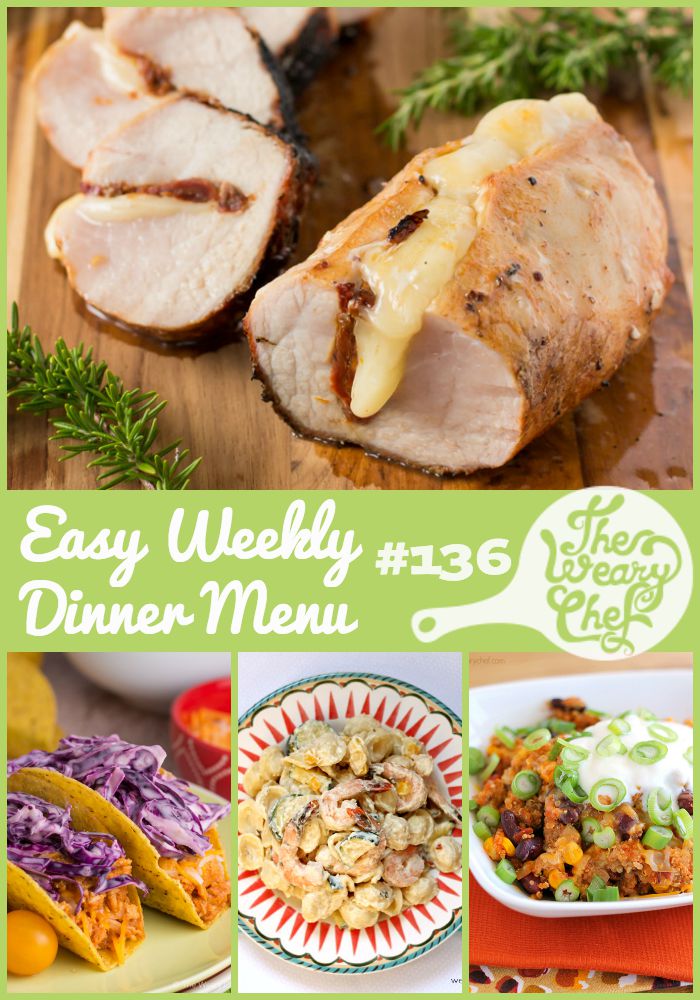 Do you remember my sweet, affectionate kitten? The one who used to sleep nestled in my hair and still jumps on my back for a ride while I'm cooking? That loving pet is anything but at the vet as it turns out. He turns into a wild, fierce animal. Today I had to take him in for his annual exam and vaccines, and I feel lucky to have walked away with only a minor scratch. My sweet Arbuckle at the vet looks something like this:
After a day like that, I need a good meal and a cold drink, but the dinner had better be easy! It's super hot here today, so I think we'll be grilling steak tonight. You can find a marinade recipe for that in the menu plus six other quick and easy dinner ideas for the week ahead. Leave me a comment letting me know which ones you plan to try!
Here are a couple roundups from earlier in the week that you might enjoy too!