This menu of seven easy dinner recipes features Pickle Stuffed Chicken, Lemon Ginger Soup, Pizza Sliders, and lots more!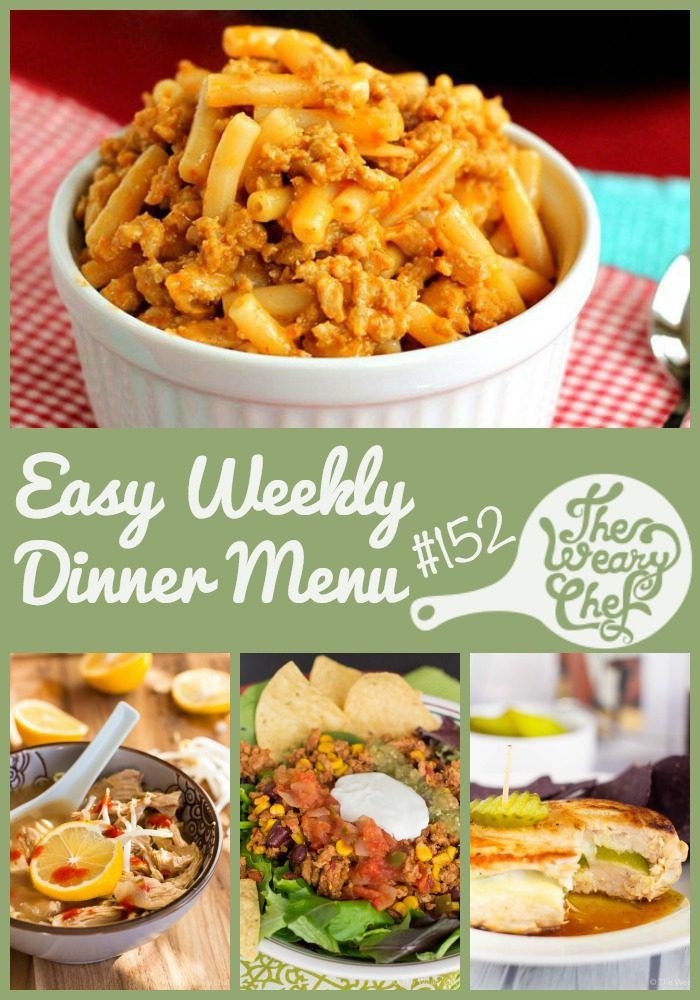 Hi! I hope your week has gone better than mine. I've had two kids down with a stomach bug, but they seem to be past it now. I won't go into the yucky details, but there has been a lot of laundry and car detailing the past couple days!
With sick kids, I seriously don't have much time and energy to cook. This week's menu will be your friend when you are very low on energy too. The lemon ginger sick is great for when you're under the weather, and everything else is extra quick and easy. Let's dig into the recipes! (Click the title to go to the full post.)
What's for dessert? Try one of these fun s'mores recipes!