Dig into this week's menu of dinner recipes featuring skillet meals, southwest pizza, foil fish packets, and lots more!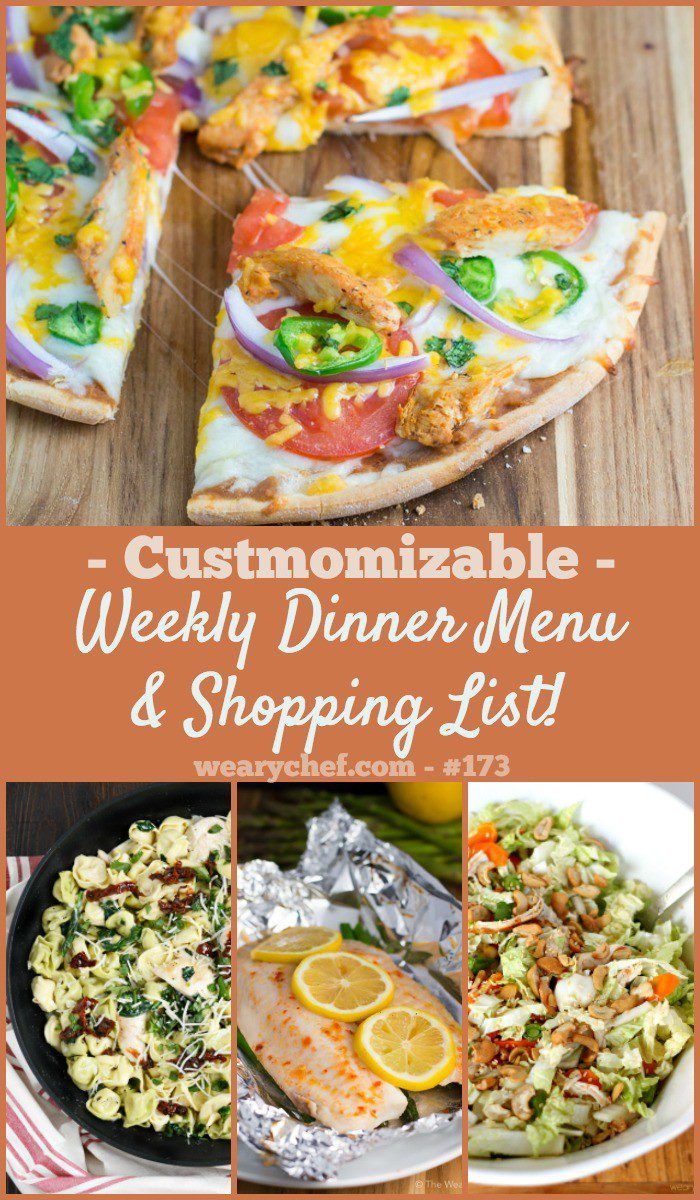 Hiiiii! How are you today? I'm feeling productive, happy, and good. Early this morning, I folded two baskets of laundry that have been sitting around all week long, so that was a good start to the day. I've gotten caught up on a few other things too, and now I'm getting your menu ready! That's always one of my favorite ways to end the week :)
OK, so you know how I have this new, handy-dandy meal planning feature? I think you guys like that, but I heard that some of you missed the old format for the weekly menu posts. SO, this week I'm sharing your menu both ways: You'll still have large photos and links of seven dinner recipes. Then, at the end of the post, you can add all the recipes to your meal plan with just one click if you so choose. I hope this will make everyone happy! If not, feel free to email me to let me know any problems you're having, and I'll see what I can do. Now, onto the food! (Click the recipe names to see the full post.)
Want to make these meals this week? Just click "Save to Meal Planner" below, and they will be added for you. Then, go to your meal planner to make any changes and create your custom grocery list.
January 1SaturdayDay 1
January 2SundayDay 2
January 3MondayDay 3
January 4TuesdayDay 4
January 5WednesdayDay 5

Breakfast

Dinner

Healthy Chinese Chicken Salad with Sesame Dressing

(3)

Taco Quinoa Turkey Skillet Dinner

(4)

Crock Pot BBQ Chicken with Applesauce

(8)

Ham and Cheese Loaded Potato Salad

(6)

One Pot Chicken Tortellini Skillet

(6)

Foil Fish Packets with Spinach and Tomato

(2)

Dill Rice Pilaf

(4)

Dessert

Click on a recipe for more details

Selected Recipe:

Selected Recipes:
Save to Meal Planner Add Course Print Recipes Print Plan Generate Shopping List
Add GroupAdd Ingredient Save Print