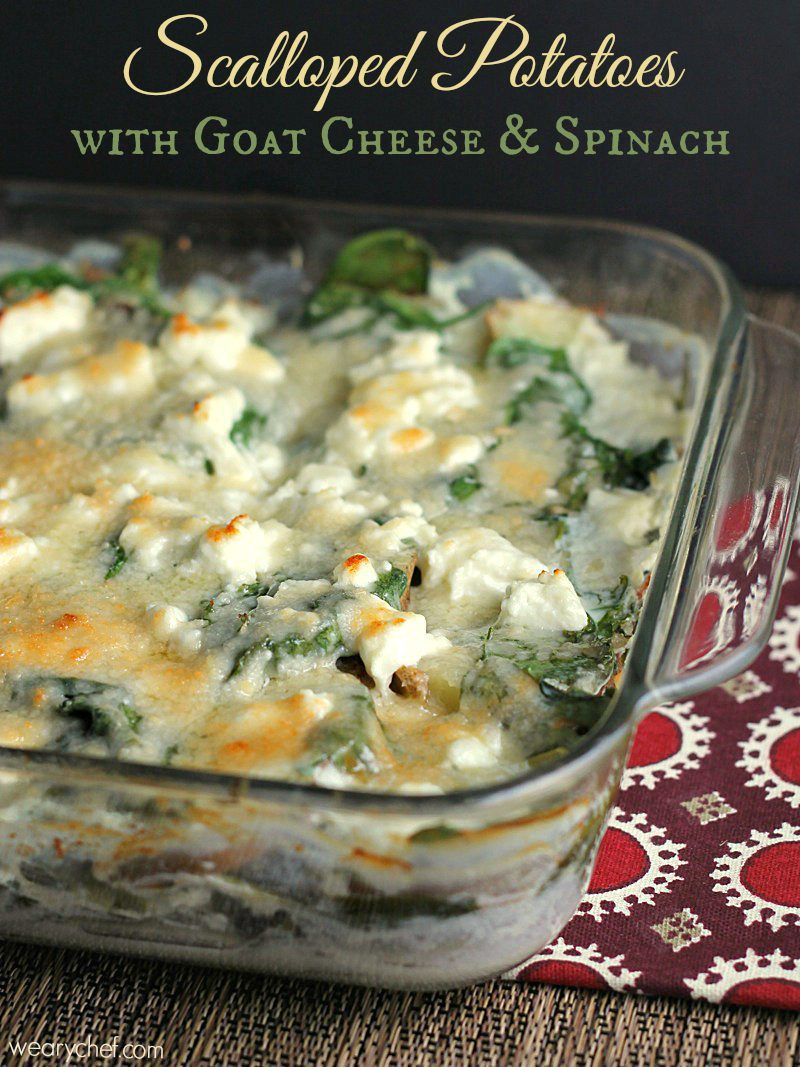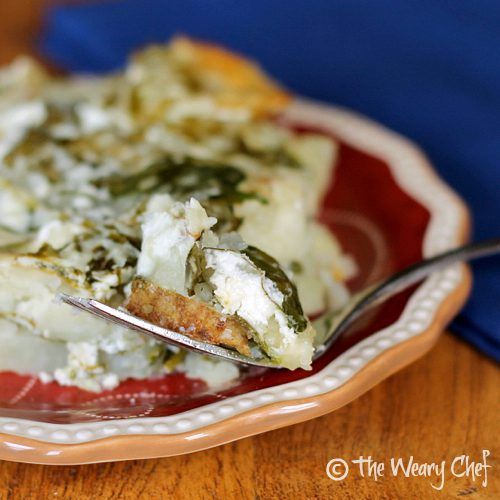 I'm excited to share these Fast and Light Scalloped Potatoes with you, but I should make it clear that this recipe is faster and lighter than typical scalloped potato recipes. It still takes about 45 minutes and contains cheese and half and half, but I would guess the time and fat is cut about in half, which is pretty good if you ask me. This tasty side dish is made with goat cheese, so you know its good! Speaking of goat cheese, are you ever surprised by what kids like to eat (or not eat)? My kids turn their noses up at things like casseroles, no matter how seemingly kid friendly, because the ingredients are all mixed together. That makes me think they are not particularly adventurous eaters, yet they love things with strong flavors like olives, pickles, and goat cheese. I know other picky kids who also like goat cheese, so I've given up on making guesses about kids' tastes. These light scalloped potatoes are tricky for serving to kids because they do have goat cheese, but they also have a green vegetable and definitely resemble a casserole. My oldest would not even take a taste, but my little one would have probably given it a try. Instead of offering him some like a good mother, I served it at grownup dinner and then saved all the leftovers for myself. I'm a bad person, I know. Adapted from Potato Gratin with Goat Cheese and Garlic at Epicurious.com.
Print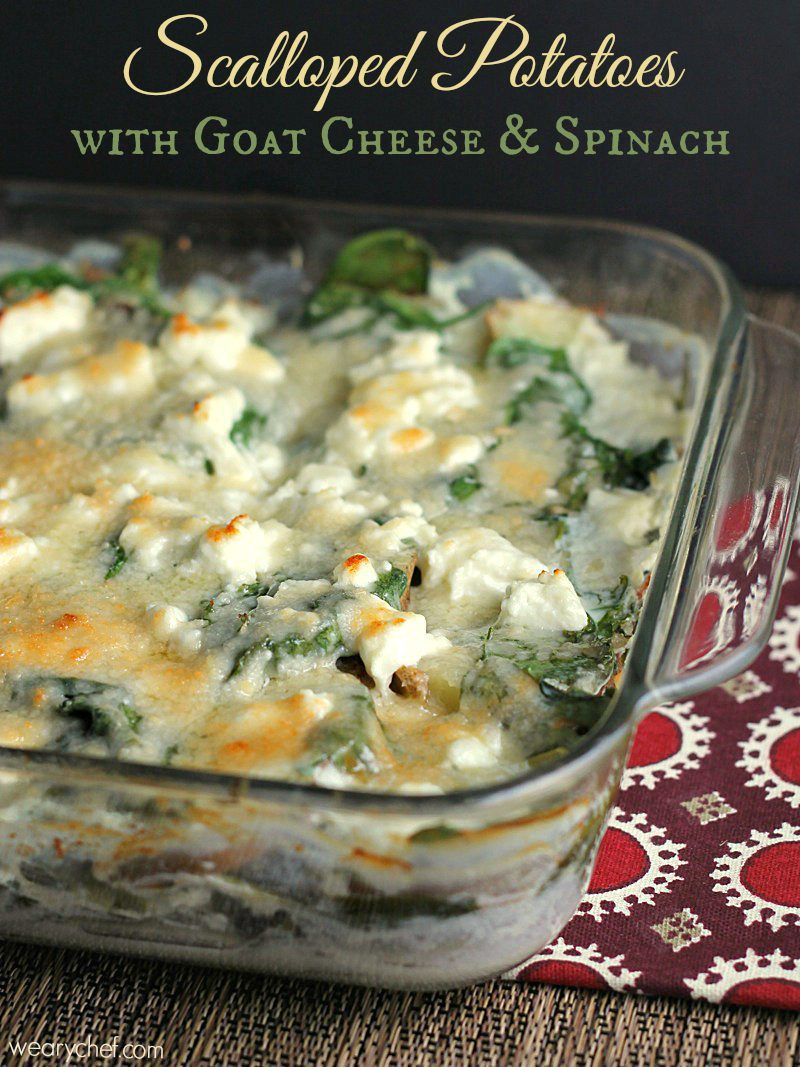 Light Scalloped Potatoes with Spinach and Goat Cheese
This healthier recipe for scalloped potatoes is at least as good as the full fat version!
Total Time:

50 minutes

Yield:

6

1

x
Instructions
Preheat oven to 425 degrees F. Spray a 9 x 13″ baking dish with cooking spray and set aside.

Meanwhile, prick potatoes several times on all sides with a fork, and place on a microwave-safe plate. Cover with a slightly damp paper towel, and microwave on high for 5 minutes. Remove and let cool for a few minutes, then carefully slice into about 1/4″ slices.

Spread a single layer of potatoes in the bottom of the prepared baking dish. Sprinkle 1/2 tsp. salt, 1/4 tsp. garlic powder, and a few grinds of black pepper over the potatoes

Spread almost all the spinach over the potatoes, saving a couple handfuls for the top layer. Crumble half the goat cheese over the spinach, then sprinkle 1/4 c. parmesan over the top.

Evenly lay the remaining potato slices over the spinach, and arrange the remaining spinach over the potatoes. Sprinkle with 1/2 tsp. salt, 1/4 tsp. garlic powder, and a few grinds of black pepper.

Slowly pour the milk and half and half evenly over the potato and spinach. Cover dish with foil sprayed with cooking spray, and bake in preheated oven for 20 minutes.

Remove foil. Crumble the remaining goat cheese over the top, and then sprinkle the rest of the parmesan over that. Continue to bake approximately 15 minutes longer until bubbly and starting to brown. Enjoy!
Author:

Prep Time:

15

Cook Time:

35

Category:

Side Dish
Check out these other comforting side dishes while you're here!