This easy weekly dinner menu features Thai Soup, BLTA Sandwiches, Mexican Pizzas, two slow cooker recipes, and more!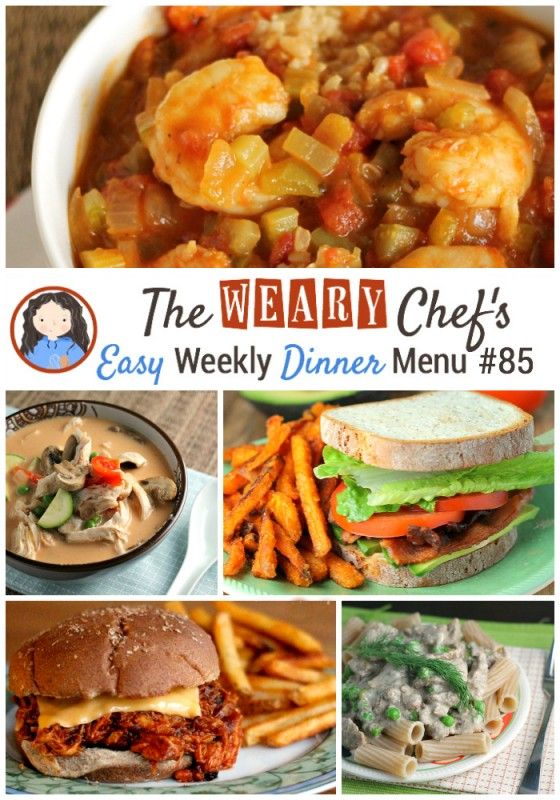 Hello! I can't believe it's Friday already. Our week has been pretty good but busy. (Do I say that every Friday?) My little one had his first week at his new preschool, and he LOVES it. I felt bad to move him, but now I'm sure it was the right thing to do. I've been a bit swamped with PTA work and spent three hours one night at a PTA board meeting. It never feels like three hours when I'm there because the meetings are full of lively, interesting conversations (except the budget review, which makes me want to fall asleep). However, I always feel sad when I get home after 10:00 and have to go straight to bed without getting anything else done!
Somehow I managed to cook you up some new recipes this week. This menu doesn't have any sort of theme, but I tried to put a lot of variety in there for you. Don't forget you can click "Save" on any individual recipe to add it to your Ziplist recipe box and create your grocery list. Now let's get to the dinners!