You know I love easy dinners, but this Slow Cooker BBQ Chicken is so simple that it hardly counts as a recipe! My six-year-old is very proud to show you that he was able to make this tasty dinner all by himself. All you need is a pound of frozen chicken breasts and a can of Manwich.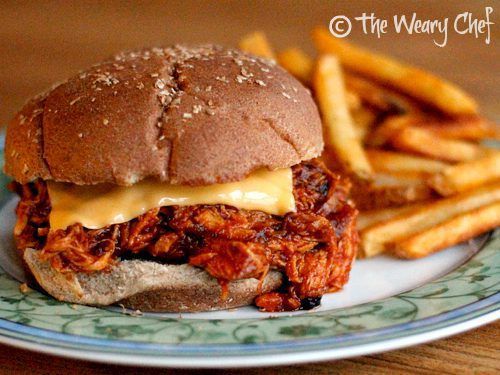 How to Make Quick and Easy Slow Cooker BBQ Chicken
Yes, I'm serious! Spray the slow cooker with cooking spray, drop in the frozen chicken, pour the Manwich over the chicken, turn the heat to low for 6-8 hours, and you're done! (If you are home during cooking, use a spoon to separate the chicken pieces after an hour or two, but it's fine if you can't do that step.)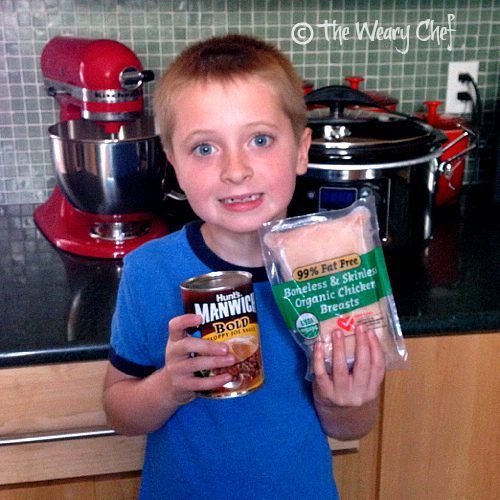 When the chicken is done, shred it with two forks and serve on whole wheat buns. I like to add a slice of American cheese and pickles to mine. Yum! Serve with fries, fresh fruit, and baby carrots for a fun, healthy feast!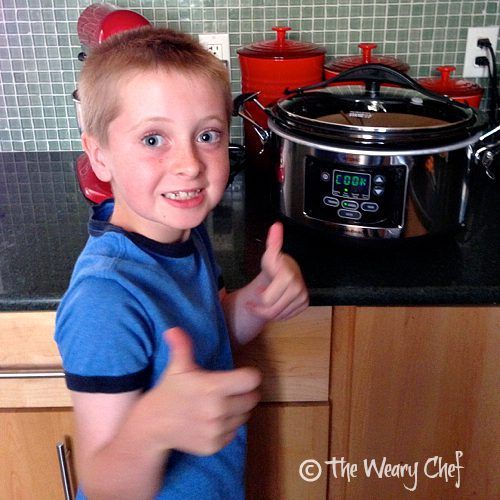 Preparing the Meat and Sauce for the Slow Cooker BBQ Chicken
For this recipe, I used Manwich Bold, but I had the pleasure of trying all three varieties including Bold, Original, and Thick and Chunky. They all make for a tasty dinner, and you can use whichever you like best for this Slow Cooker BBQ Chicken.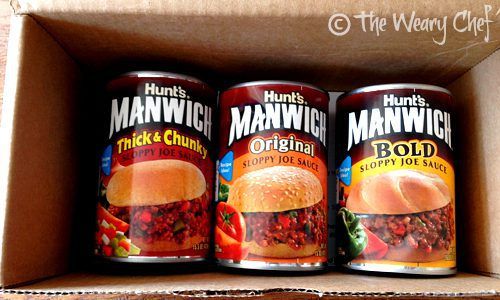 I have lots of other ideas for Manwich recipes! Prepare the meat and sauce according to the directions on the can, then try this:
Fill hollowed bell peppers with the meat, top with shredded cheese, and bake at 350 degrees F for 15-20 minutes for super easy stuffed peppers.
Spread the meat over a refrigerated pizza crust, top with grated cheddar, and bake according to the crust directions for a tasty sloppy joe pizza.
Slice dinner rolls in half and fill with a couple tablespoons of seasoned meat, and you have easy sloppy joe sliders to serve at your next party!
Happy Cooking!
Not only does Manwich make meal prep easy, each serving contains a full serving of vegetables! There are no artificial flavors or preservatives, so that's another thing to feel good about. For more recipe ideas, be sure to check out these Manwich Recipes, and check out their cute Manwich TV Ads too!
Last but not least, feel free to try more BBQ recipes of mine, too: