Oscar Mayer kindly sent me product samples and a non-monetary gift.  I chose to include their new Bold Deli Fresh meats in a sandwich for this week's dinner menu. I was not compensated in any other way.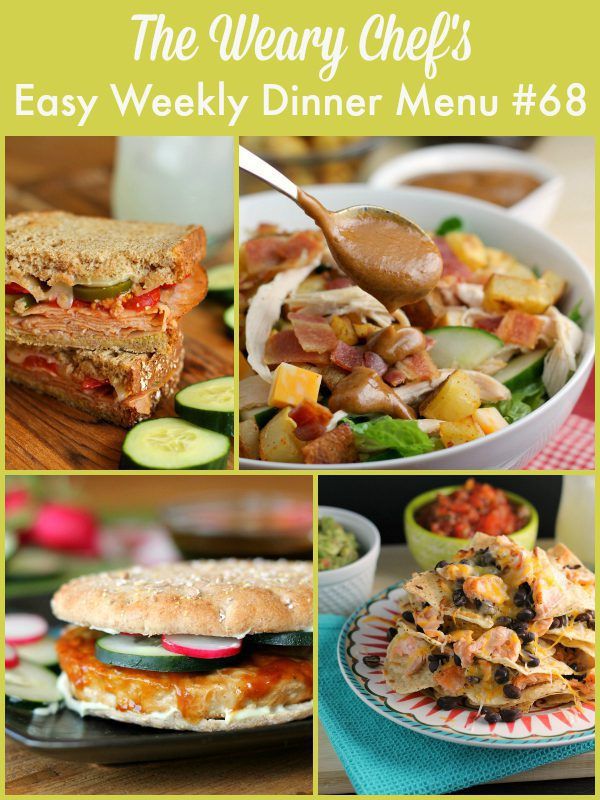 Calling this a grill-themed dinner menu is kind of silly because I don't actually have a grill. But I could, and you probably do! My iron skillet treats me just fine, and weather is so all over the place in San Francisco that we have never put a grill to good use when we've had one. Whether you cook your burgers and steaks inside our out, you are sure to love some of these cookout-style dinners!
Teriyaki Burgers with Wasabi Mayo (try serving with this Japanese Potato Salad)
Steak using this Perfectly Easy Steak Marinade (serve with baked potatoes and salad)
Steak Caprese Pasta Salad (perfect for leftover steak!)
Loaded BBQ Chicken Salad
Salmon and Black Bean Nachos (a family favorite, FINALLY with new photos!)
Cream of Chicken Soup with Wild Rice (just in case you are still having cool weather…)
Spicy Chicken Sandwiches – This is a quick and easy recipe that is exclusive to this menu! All you need for this fun dinner is: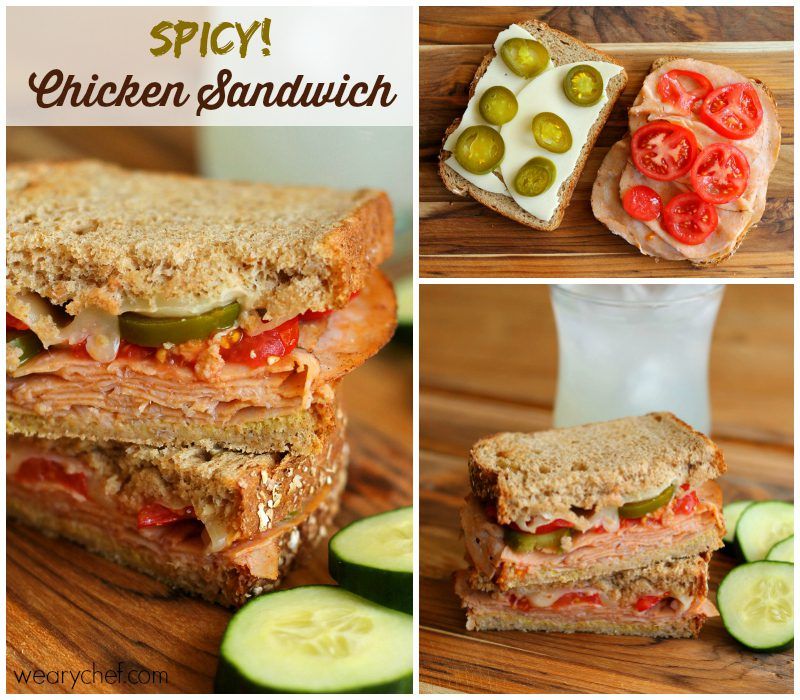 Arrange your sandwich makings as shown, and bake at 350 degrees F for about 10 minutes. Add lettuce if you'd like, put the halves together, and dig in! A cold beer or iced lemonade on the side is strongly encouraged, and of course it goes great with fries!
Looking for breakfast ideas too? Why not try these…