Get in the mood for St. Patrick's Day and spring with this fun roundup of green drink recipes!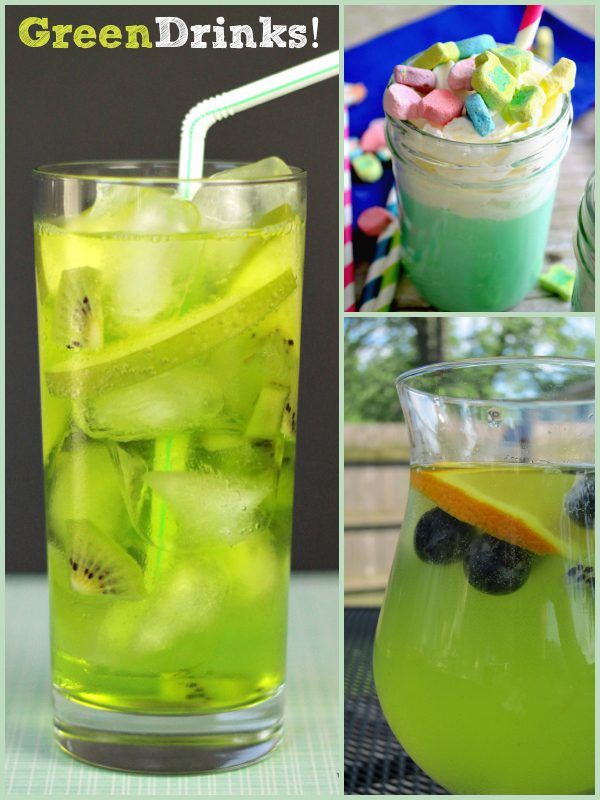 How is the time change treating you? Are you loving the extra hour of daylight? If you ask me, it stinks! My kids go to bed early, just the way I like it, but this time change is throwing our schedule off BIG TIME! I'm hoping we all just need a few days to adjust, but I'm afraid I need to rework our whole evening routine, which I'm not looking forward to. I'm used to a quiet house after 7:30pm, and the idea of changing that sounds terrible!
You know what will make me feel better (and you too if you are in the same boat)? One of these pretty, springy, festive green drink recipes. There's something for everyone here: Cocktails, healthy green smoothies, milkshakes, and other fun green drinks that can't help but put a smile on your face. Bottoms up, and remember: Only eight months until the clocks change back to normal!
Green Fizz Midori Cocktail with Kiwi and Apple | The Weary Chef