Got 5 minutes? Then you are ready to make these melt in your mouth Slow Cooker Brown Sugar Ribs!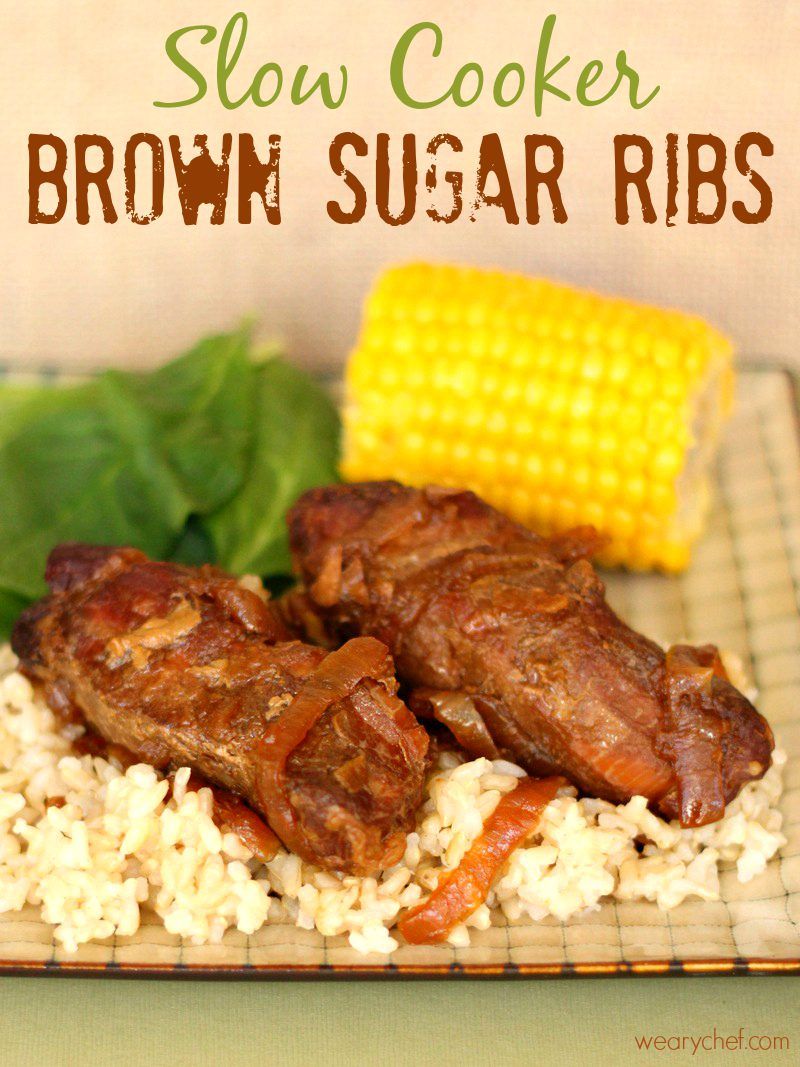 Even though it might look like I'm on top of meal planning since I share a weekly dinner menu every Saturday, I have to confess that I don't always manage to plan my meals for the week ahead. It used to be easier before I was a blogger because I made the same few things over and over. It's not hard to plan meals when you aren't getting creative, but now I'm always trying to think of fresh, new ideas so YOU don't have to be in a dinner rut! Anyway, sometimes if inspiration hasn't struck for a week of new recipes, I kind of wing it a couple days at a time. One day this week, I was standing in the meat department trying to invent a dinner, and boneless country pork ribs caught my eye. I knew I had all these other ingredients at home, so I excitedly grabbed the ribs with a plan.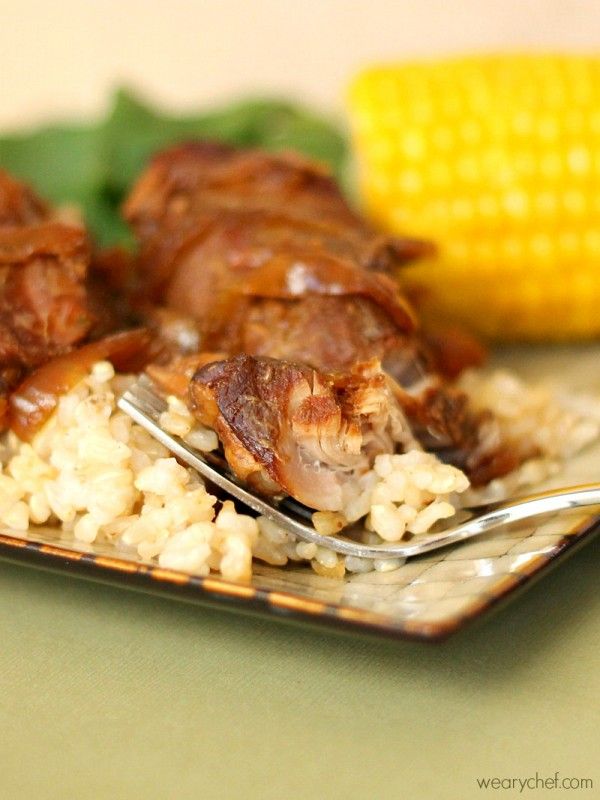 These brown sugar ribs melt in your mouth and taste delicious over rice. They would work in a sandwich too since the meat is so tender. The sauce is a little salty, a little sweet, and a lot good. This super easy slow cooker dinner should please the whole family!
| | |
| --- | --- |
| | |
Whisk together soy sauce, brown sugar, and vinegar in your slow cooker. Add onions and ribs, and gently stir to coat all sides of meat with sauce.

Cook on high for 4 hours or low 6-8 hours. Flip meat halfway through cooking if possible.
Want more easy slow cooker pork dinner ideas? Try these!