Ready for a new quick and easy dinner skillet? You are sure to love this cheesy Sausage and Rice recipe! Mushrooms, tomatoes, and spinach make this one-pot dinner wonderfully flavorful.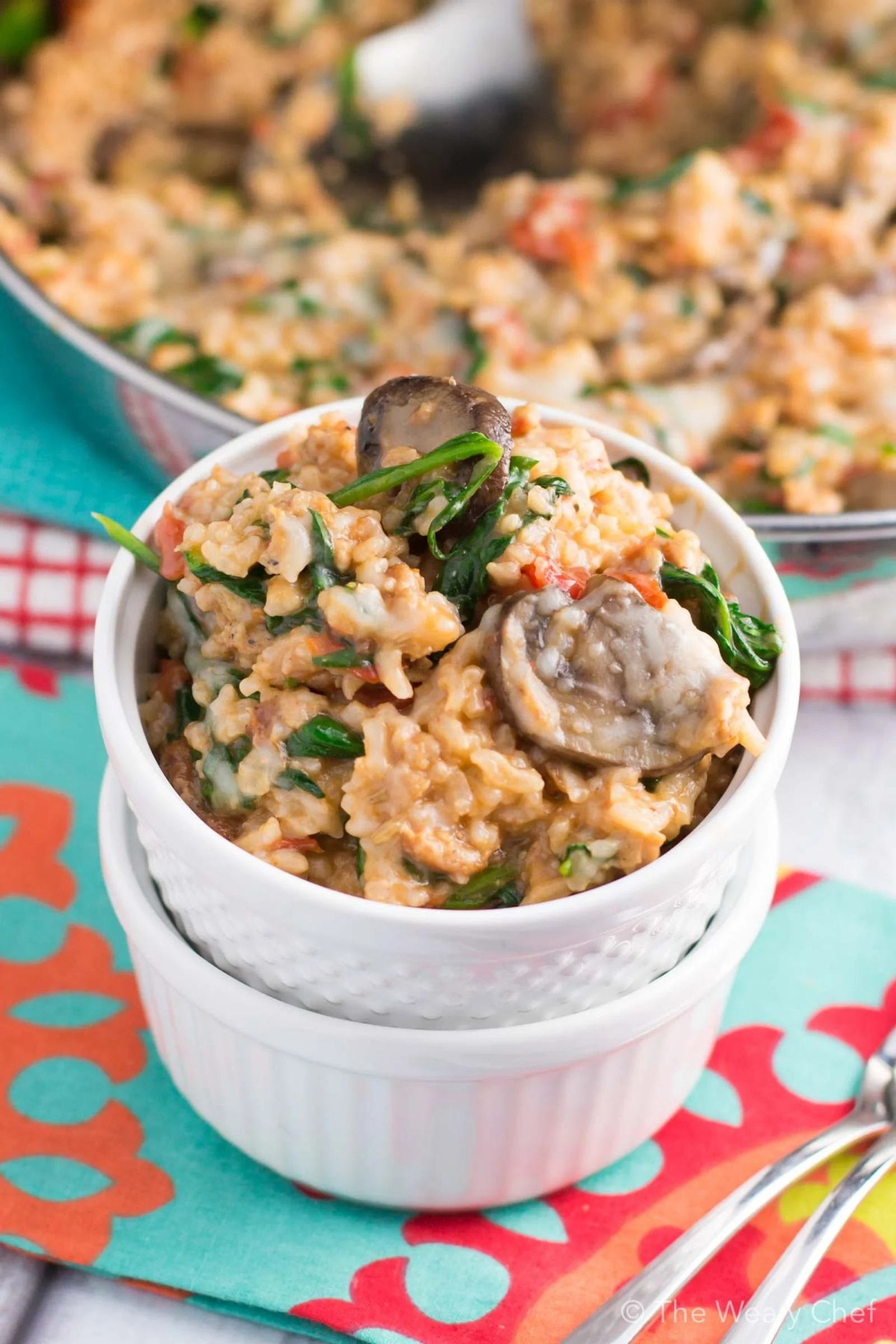 Sausage and Rice Vs. Pasta and Sausage
This sausage and rice recipe is remarkably similar to my favorite pasta and sausage recipe. I've been making the pasta version for years, long before I even had a blog. Any time I'm short on time or ideas for dinner, that's my go-to recipe. I have to say though, that this rice version might have taken its place as a new family favorite. It really hits the spot when you want a filling meal that is still really good for you.
Even though I had to give up wheat, I still cook a lot of gluten-free pasta. I have to say though; that the texture is never quite as good as the real thing. One nice thing about this dinner is that it's naturally gluten-free (as long as you are careful with your sausage choice), which is one of the reasons I love cooking with rice. I also think rice makes for better leftovers than pasta most of the time, and who doesn't love leftovers for lunch?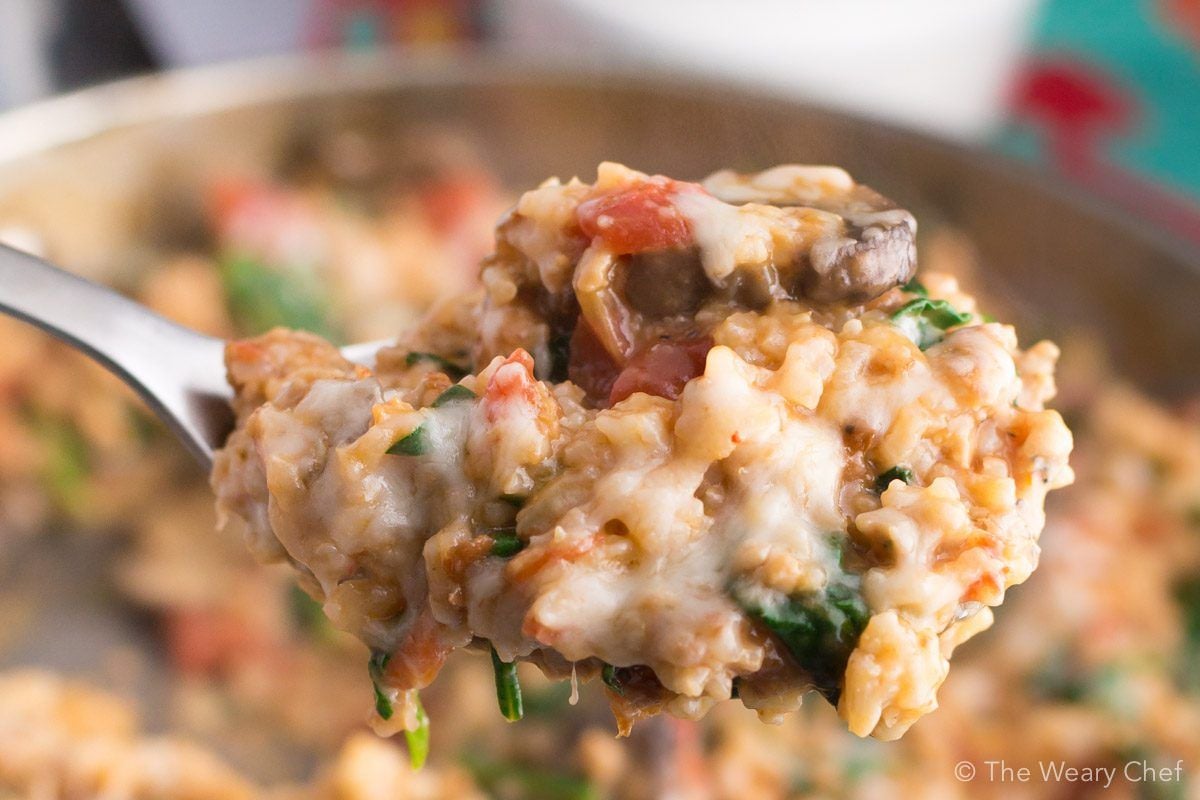 Sausage and Rice Recipe in No Time
I'm crazy for rice skillets because as long as you stick to the basics of one-part rice to two-parts liquid and 20 minutes of cook time, you can make so many things! In this case, the liquid is chicken broth and a little juice from the tomatoes. The sausage adds so much flavor that you don't need any other seasonings. If you'd prefer a whole grain to white rice, you can make this skillet dinner with quinoa instead. Just reduce the broth by about a half cup so it's not too soupy. I hope you love it!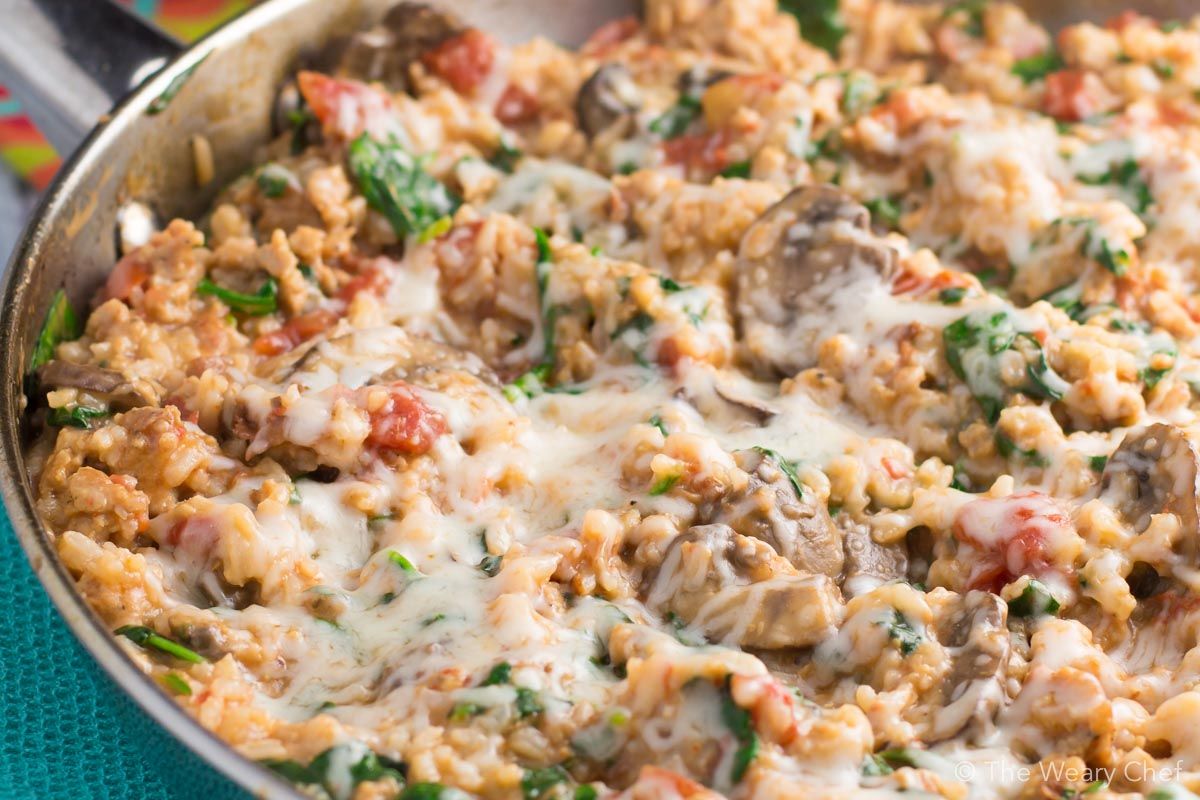 What will you have for dessert? Here are some no-bake pies that would be perfect!