Enjoy all the flavor and crunch of fast food chicken with this lightened up Oven Fried Chicken Recipe!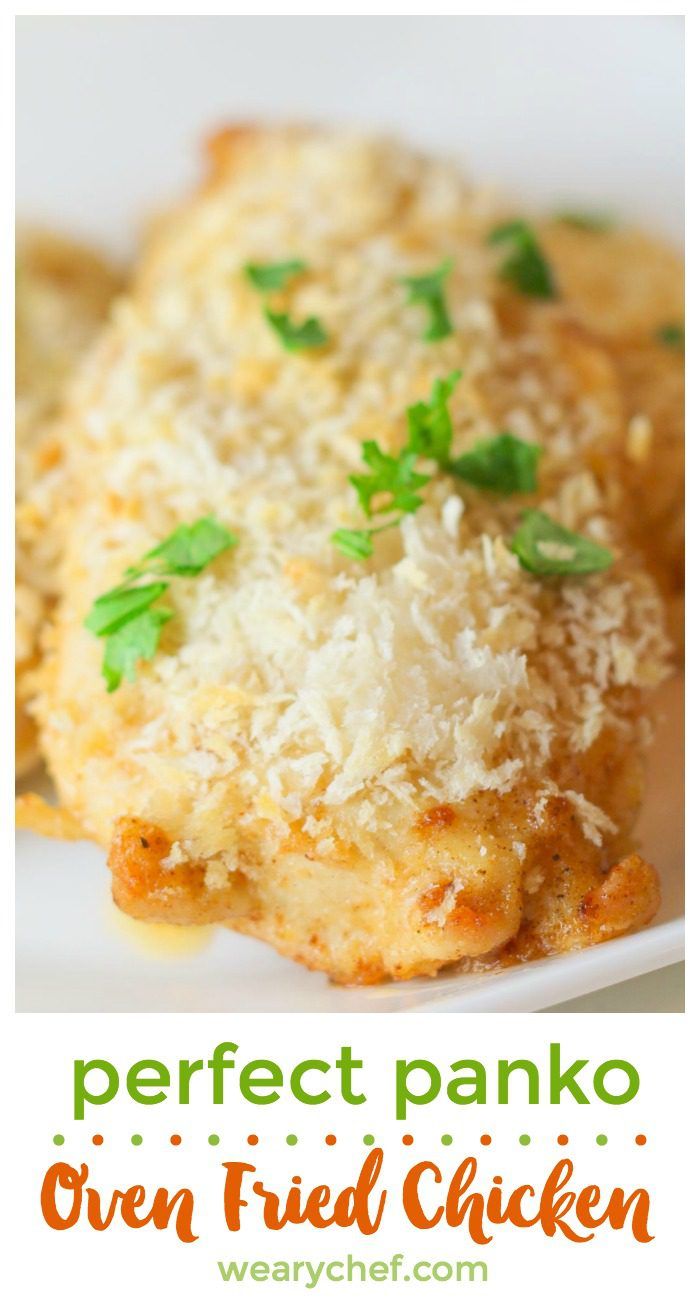 Hi! It's Crystal paying you a visit from Everyday Adventures! I'm bringing you a tasty and easy dinner recipe, but first I have a question: Do you have any food traditions in your family?
Growing up, I remember my grandpa had a huge love of Lawry's Seasoned Salt. He would put it on meats, salads, vegetables, you name it! I was just thinking of him and also of another tradition growing up, which was eating fried chicken from KFC on Friday nights. Such fun memories! I decided to blend the two traditions together to create a yummy chicken recipe!
I have ALWAYS loved fried chicken. I have fond memories of going to KFC on Friday nights as a kid and eating all the fried chicken I could stomach. I remember when my toughest choice in life was "Original" or "Extra Crispy." I still have a love of KFC, but as I have gotten older, I have realized that fried chicken is most certainly not the healthiest thing for my body. With that knowledge, I decided to satisfy my craving for some fried chicken with this oven baked version!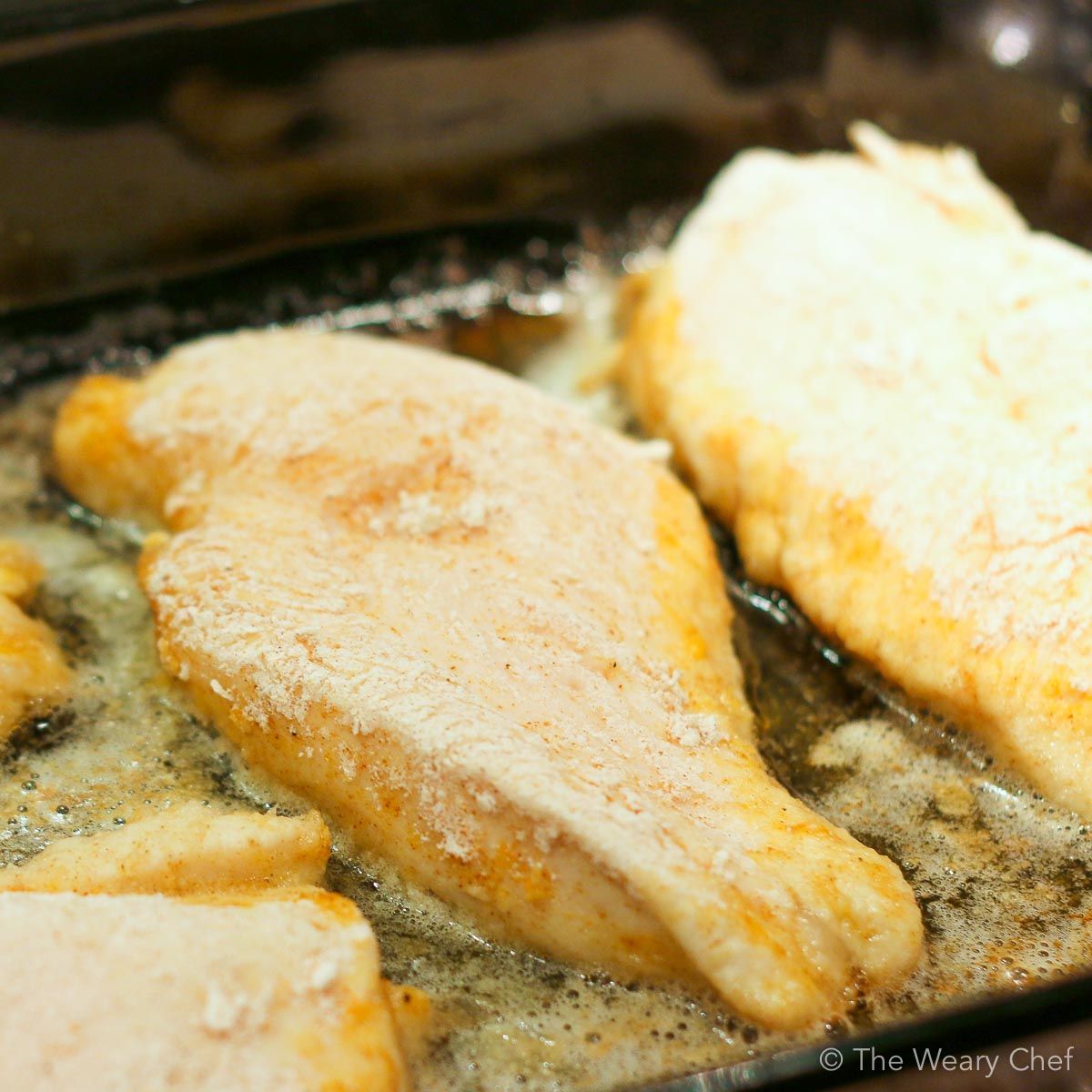 To get started, I went to the store and bought some panko breadcrumbs. For those of you who don't know what panko is, they are Japanese breadcrumbs that are extra crunchy and perfect for chicken. I mixed up a delicious creation with the blend of panko, Lawry's seasoned salt, paprika, salt and pepper. It created a wonderfully flavorful breading and, my, it was a hit! Even my son loved it, and he's typically pretty picky with his food choices.
What I love most about this dish is that you can keep it like KFC's "Original" recipe OR you can make it "Extra Crispy"! After I coated my chicken once and then let it cook on one side, I decided to flip it and then add more panko on the top. That created a nice CRISP chicken and gave it some bite and crunch!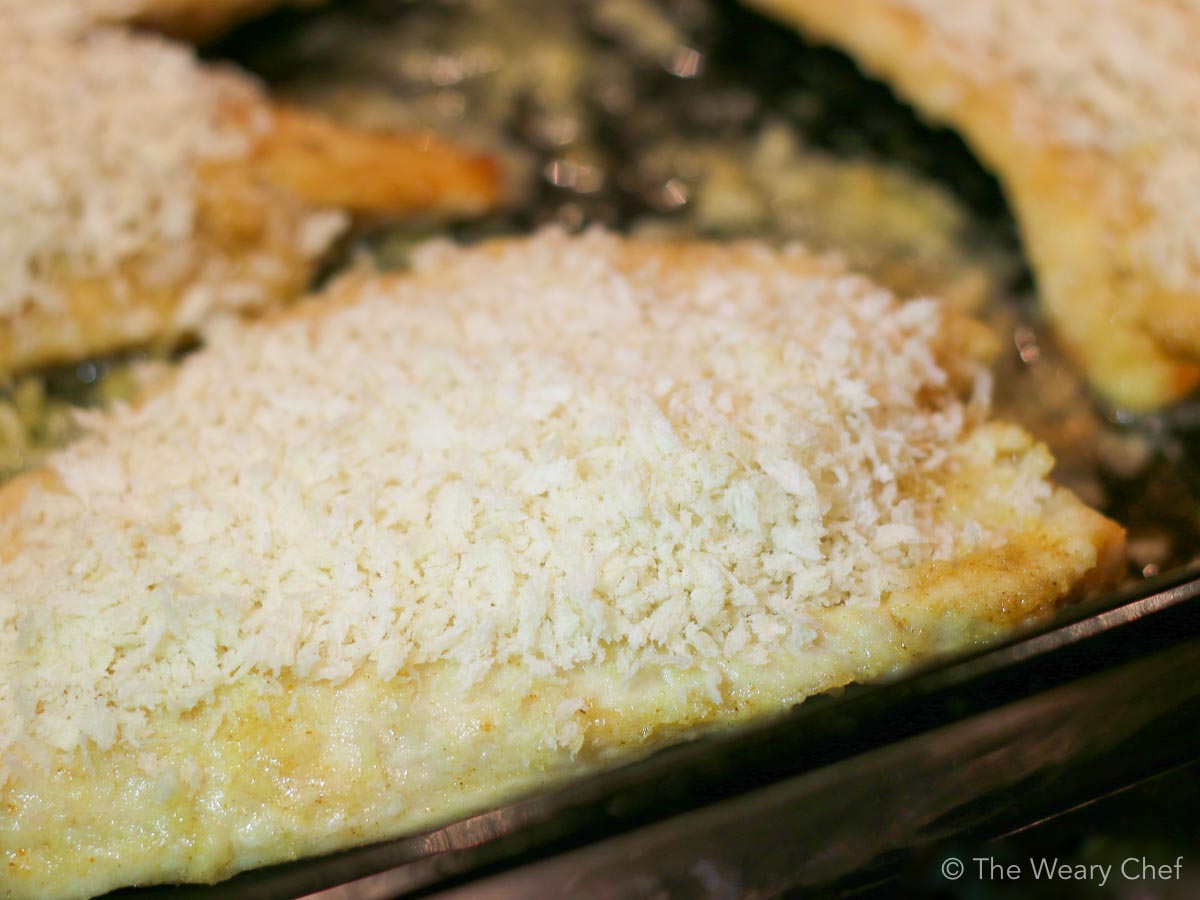 The possibilities are endless with what you can serve with this crispy baked chicken: Coleslaw, mashed potatoes, mac and cheese, grilled veggies, etc. What will you have on the side?? Tell me in the comments :)
Print
Oven Fried Chicken
Enjoy all the flavor and crunch of fast food chicken with this lightened up Oven Fried Chicken Recipe! The flavorful breading is made with Panko breadcrumbs for lots of crunch!
Total Time:

40 minutes

Yield:

4

1

x
1

pound

boneless, skinless chicken breasts thin sliced

1 tablespoon

Lawry's Seasoned Salt

3/4

cup

panko breadcrumbs

3/4

cup

flour

3 teaspoons

paprika

5 tablespoons

butter
salt and pepper
Instructions
Begin by preheating the oven to 425 degrees F. Then cut the butter in half and place a few inches apart in a 9 x 13″ baking dish. Place the pan in the oven to melt, 6-8 minutes.
While the butter melts, add the panko, flour, paprika, seasoned salt, and a little more salt and pepper to a gallon sized bag. Stir gently. Add the chicken breasts and shake to coat.
Carefully pull the melted butter tray out of the oven and lay each chicken breast on the melted butter.
Place back in the oven for approximately 10-12 minutes.
Flip the chicken over. At this time you can sprinkle more panko breadcrumbs on top if you'd like a little more crunch.
Continue to bake for 10-12 more minutes. Check the chicken temp and make sure it reaches 170 degrees F.
Author:

Prep Time:

5

Cook Time:

35

Category:

Dinner, Poultry
Here are more ideas for side dishes to go with your oven fried chicken!