You can't beat a good chicken dinner, but what will you have on the side? Read on to see some of my favorite side dishes for fried chicken!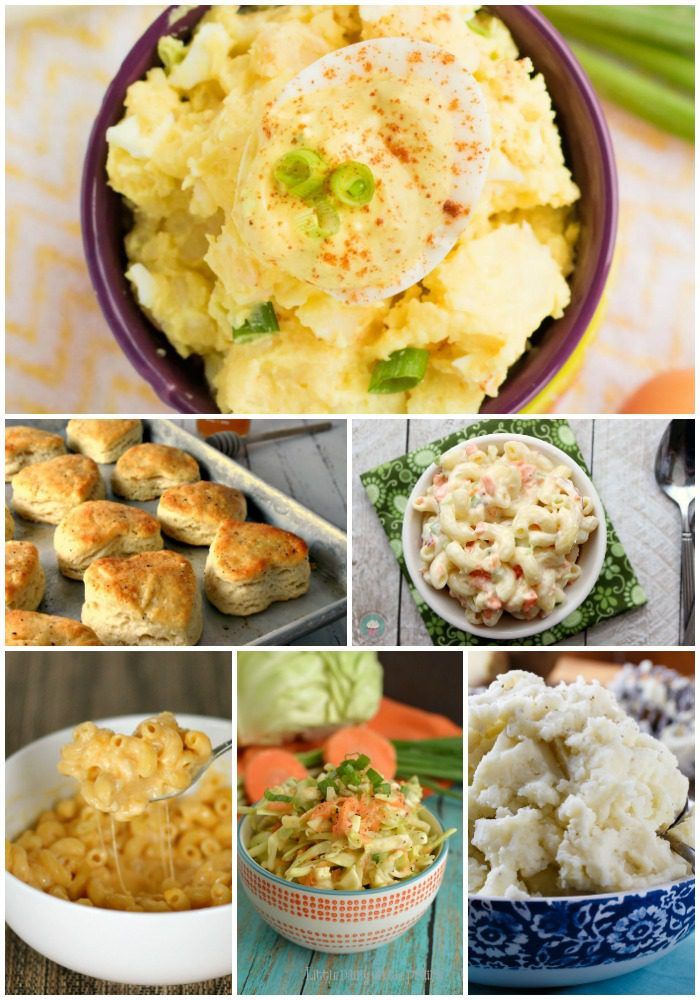 What Goes Well with Fried Chicken?
We live a few blocks from a little grocery store. When you walk within a block of the store around lunch or dinner time, you can hardly resist stopping in. Why? Because the scrumptious aroma of fresh fried chicken permeates the air! OMG. Fried chicken smells SO GOOD! My boys always beg me to buy it!
If you're a regular at The Weary Chef, you know that I'm pretty wimpy when it comes to deep-frying foods. Like, I don't do it, ever. A pot of hot oil sounds like a medical emergency or messy disaster just waiting to happen. I can make a mean pan-fried chicken or baked "fried" chicken, but when it comes to the real thing, I let the experts at the grocery store take care of it ;)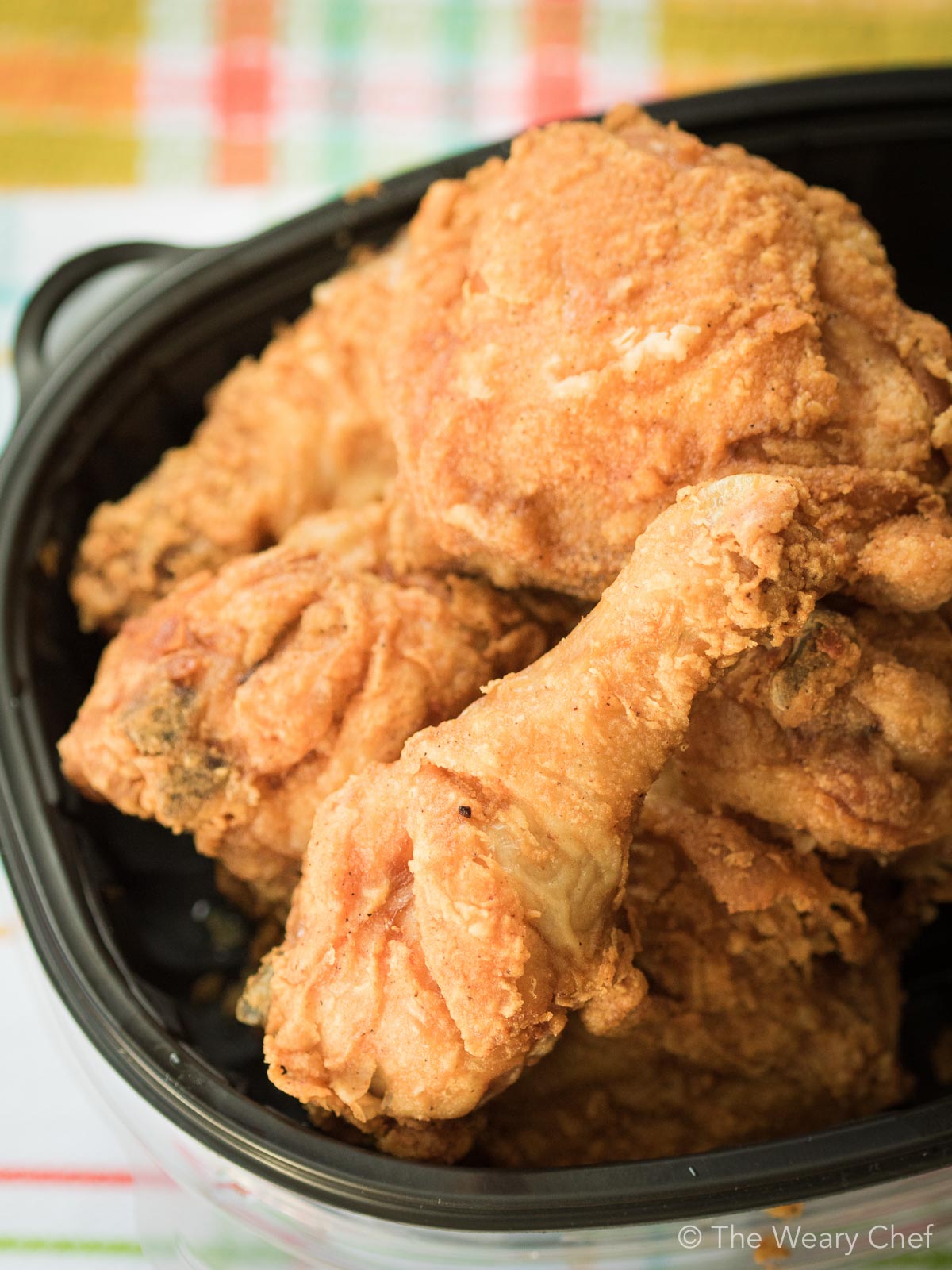 Even if you buy pre-cooked chicken, you can still make it a homemade meal with the side dishes! I put together a list of 10 of my favorite recipes to pair with crispy, delicious fried chicken. Check these out!
6 Side Dishes Recipes for Fried Chicken
Deviled Egg Potato Salad by The Weary Chef
Southern Biscuits by Life, Love, and Good Food
Classic Macaroni Salad by Love Bakes Good Cakes
Easy Creamy Mac and Cheese by The Weary Chef
Copycat KFC Coleslaw by Little Dairy on the Prairie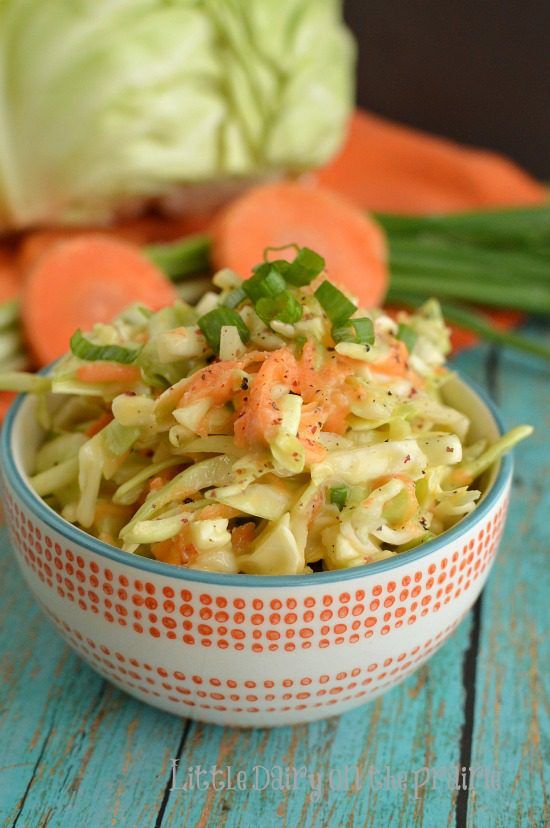 Duke's Mayonnaise Mashed Potatoes by Spicy Southern Kitchen
Did I leave out any of your favorite fried chicken sides? Tell me in the comments below!