Satisfy your pizza craving the healthy way with this Skinny Stromboil Recipe!
It was only a matter of time before I called a recipe "skinny." I'm not really proud of jumping on that bandwagon, but the word skinny is a perfect way to describe this calorie-slashed version of pizza. Well, at least I hope these strombolis will lead to skinniness. I'm not usually one to use cute words, and you know who else isn't? My husband. When we were engaged, he wouldn't call me his fiancé because he thought it sounded silly. Part of why I was in such a hurry to get married (I was only 19 when he proposed!) is that I wanted a better status than just "girlfriend." That sounded so small time, especially since we were living together, so I wanted to move up to "wife" ASAP.
Let's just move past the skinny and talk about the stromboli. Do you love pizza and calzone like I do? Chewy crust, gooey cheese, and piles of toppings (or just more cheese if that's how you roll) all add up to an incredibly satisfying meal. There's only one problem: All that chewiness and gooeyness can also add up to a not-so-healthy dinner. The good news is that I'm pretty happy as long as I have tomato sauce and cheese, so I set out to make a healthy recipe that would satisfy my pizza craving.
This stromboli recipe definitely fits the bill! This roll of pizza heaven looks like a lot of food, but each stromboli has under 500 calories (which can vary depending on your choice of filling). If you ask me, the worst part about eating healthier is skimpy portions, so having a seemingly decadent portion of food that won't break the calorie bank is perfect for me. Don't worry. All this talk about calories and skinniness doesn't make this any less of a family-friendly dinner. Most kids love pizza, and you can customize the filling to please everyone. I chose bell peppers, mushroom, and some leftover chicken I had on hand, but the possibilities are endless! Make a custom stromboli for everyone (or let them build their own), and this dinner is a real crowd pleaser!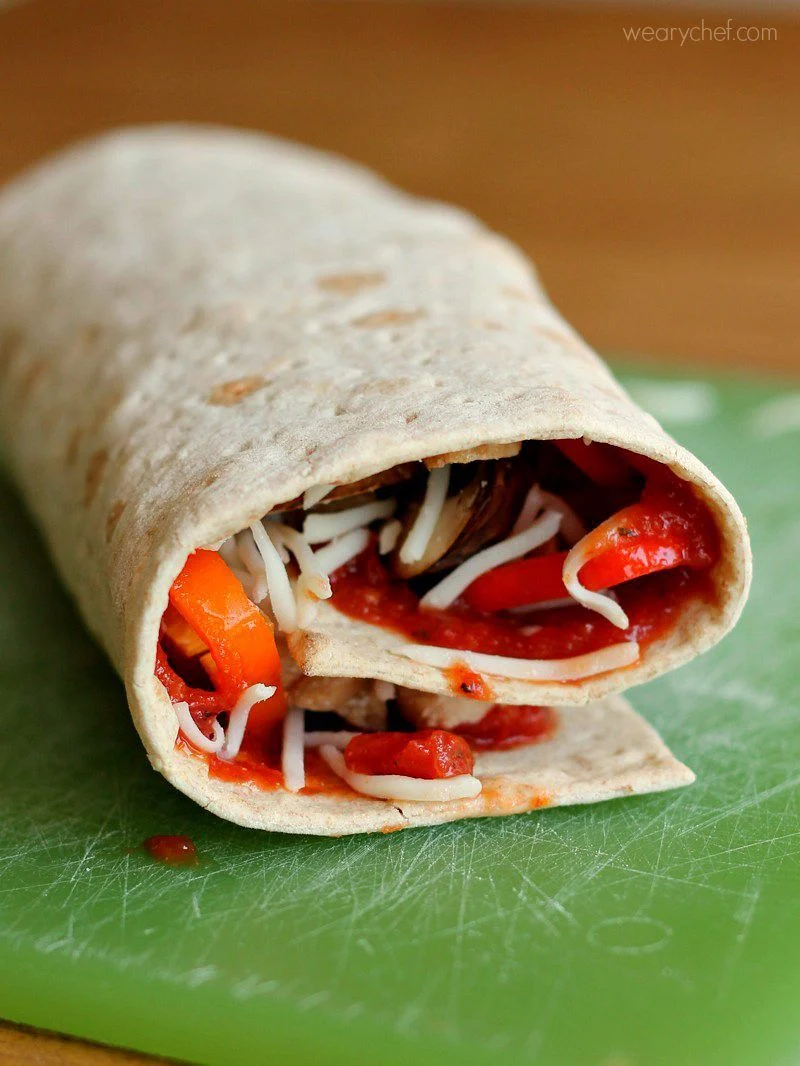 Print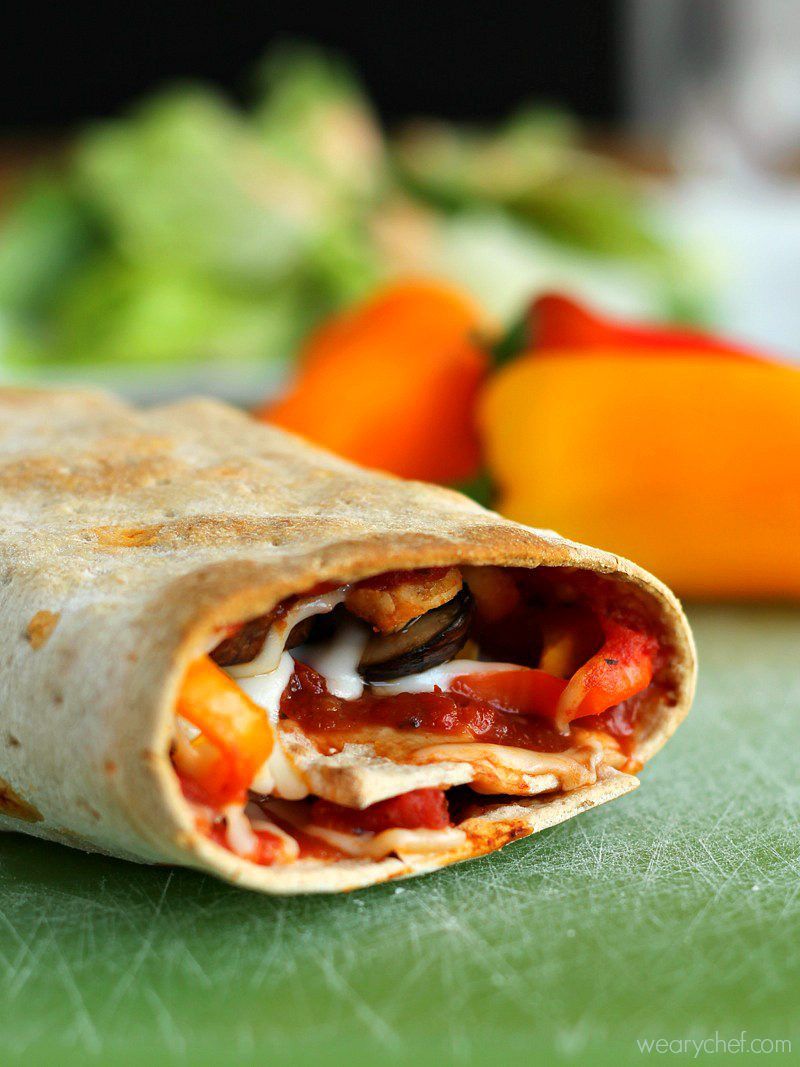 Skinny Stromboli Recipe
Satisfy your pizza craving the healthy way with this easy pizza roll!
Total Time:

30 minutes

Yield:

4

1

x
Instructions
Preheat oven to 350 degrees F.

Spread about ½ c. pizza sauce on each sheet of lavash. Leave about an inch margin on the two long sides and one short side.

Evenly spread your desired toppings over the sauce, and then sprinkle ½ c. cheese over each stromboli.

Starting with the the short end covered with sauce/toppings all the way to the edge, roll your stromboli into a tube. Carefully transfer it seam side down to a baking sheet lined with a silicone mat or aluminum foil. (You may need two baking sheets for four stromboli.)

Drizzle about 1 tsp. over the top of each stromboli, and rub it in to evenly cover the lavash. Bake in preheated oven for 15-20 minutes, until brown on the outside and cheese is melted.
Author:

Prep Time:

15

Cook Time:

15
Want more healthy ways to get your pizza fix? Try these!