This week's menu features easy dinner ideas like Chicken and Corn Soup, Fajita Enchilada Lasagna, Couscous Antipasto Salad, and lots more!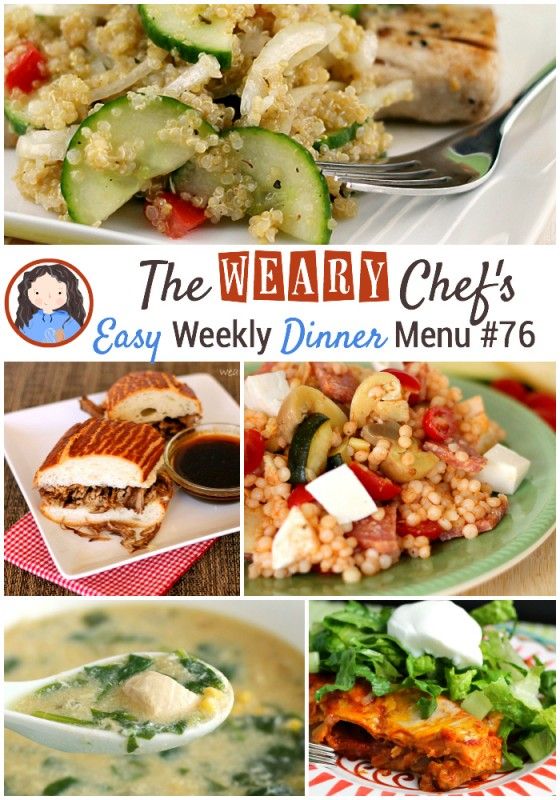 Happy Fourth of July! How are you going to spend the holiday? We're thinking of doing a tour of a few parades and festivals in some small towns just south of San Francisco and probably skipping fireworks except whatever we can see from our house. Whatever your plans are, I hope you have a fun and safe time!
You might have fun dinner plans for tonight, but the rest of the week you will probably need some easy dinner recipes! I've put together this lineup of seven easy dinner ideas that will be just right for the coming week.
What's for dessert? Try these Dark Chocolate Mint Cookies! The cool mint is just right for a warm summer day!