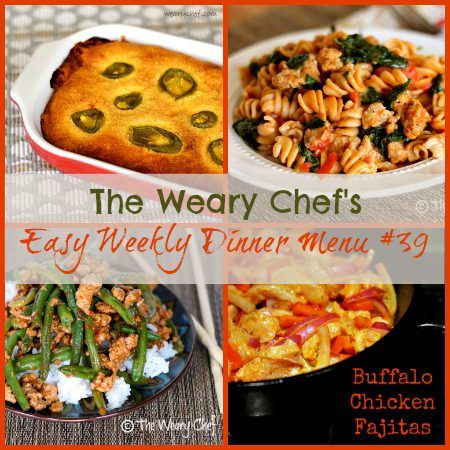 Hello! Are you ready for a new easy weekly dinner menu? Good, because I have one for you!
Before I get to the recipes, let me ask you: Do you have an eye for making simple things cute or beautiful? This evening I was flipping through a home magazine, and there were ideas for decorative place settings, handmade paper boxes for sharing candy, and spruced up pencil cups to name a few. Of course all the projects were very pretty, but all I could think was, "Ain't nobody got time for that." I'm not particularly crafty or creative. I'm doing well to have all matching dishes on the table or pencils put away in an unadorned cup. I'm impressed with all of you who can spend an hour making acorn-embellished napkin rings for a fall dinner party!
Since I'm not very good at fancy decorating, I'll stick to what I know: Easy recipes. I've got some great ones for you this week, so let's get to it!