This easy weekly dinner menu includes Sausage Rolls, Pizza Sliders, Pasta with Summer Vegetables, and lots more!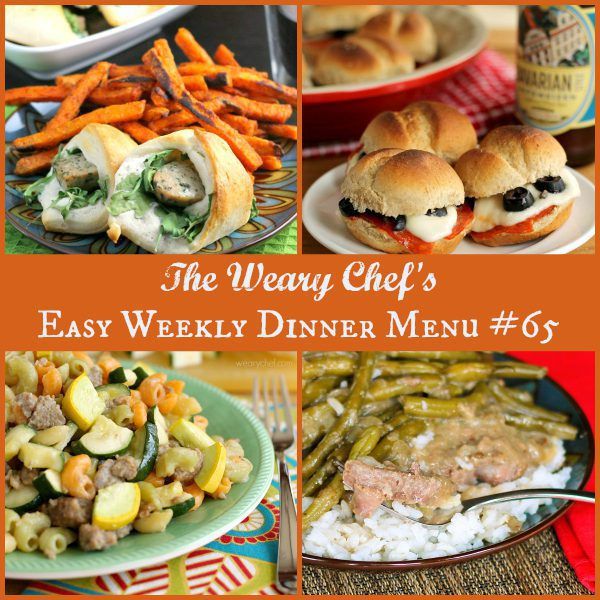 Hi there! How have you been this week? I have been, well, busy. My youngest has been out on spring break, so that has kept me busy. Plus, this was his first week in underpants, so that kept me EXTRA busy! He has done great though, and we're very proud. My oldest has been having major trouble at bedtime, and I'm pretty worn out and frustrated from that.
No better way to escape my stress than to enjoy a delicious dinner (with a big glass of wine), so let's talk about what's on the menu for this week. My new recipes (Sausage Rolls and Pizza Sliders) are both super easy and just as comfortable at a party as they are on your dinner table. Why not whip them up and party like it's a weeknight?