This easy weekly dinner menu features Weeknight Thanksgiving Turkey Sandwiches, Cheeseburger Salad, Skillet Chicken Marsala, and lots more!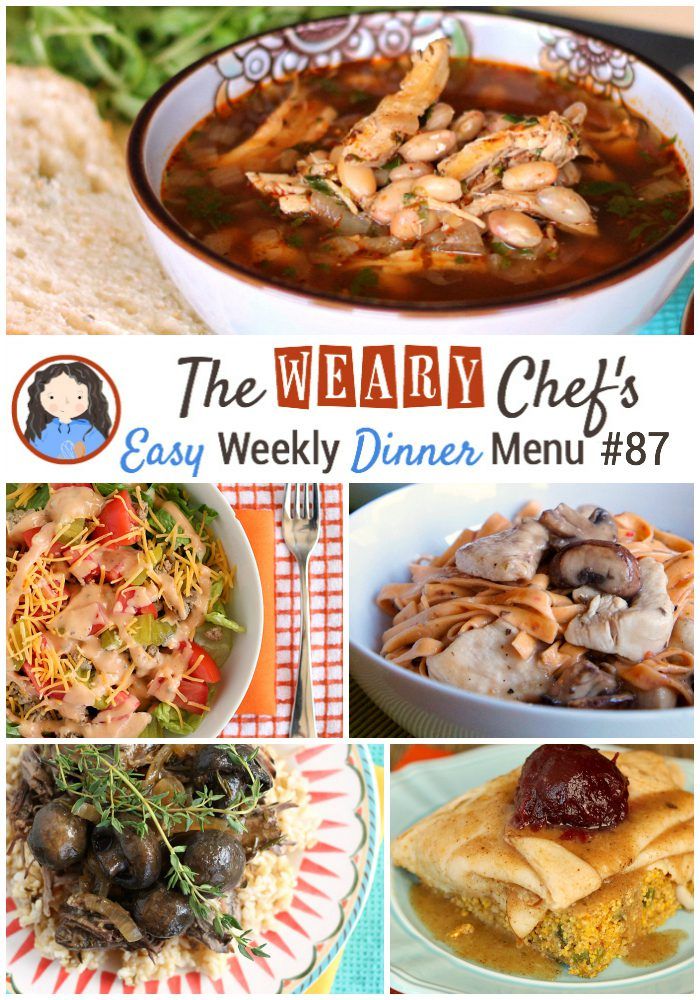 Hello, friends. I hope you have had a good week! It has been a bit rocky over here, but we are hanging in there. I told you on Monday that my husband had a fall while skateboarding and has a couple broken bones. Yesterday he had his jaw fracture surgically repaired. Needless to say, we'll be eating a lot of soup at our house for a couple weeks! Don't worry. I've got some great dinner recipes saved up for you in case you can actually eat solid food. Now, let's get to your dinner menu for the week:
Creamy Potato Soup with Sneaky Cauliflower
Cheeseburger Salad
Open-Faced Thanksgiving Turkey Sandwiches
White Chili
5-Ingredient Southwest Chicken Bowls
Skillet Chicken Marsala
Slow Cooker Beef Roast with Rosemary and Thyme
What's for dessert? How about these Strawberry Cheesecake Blondies?