I have mentioned before that I don't have a grill, which may be strange for a food lover such as myself. (I also don't have a food processor, but that's a different post.) I don't even miss grilled meat when I can get perfect seared steak like this indoors! Keep reading to find out which ingredient will give you a charred crust like this on your steak or other meats. Mississippi is a hot place, so we could probably grill out 9 months out of the year. I grew up with a gas grill connected to the natural gas line, so it was always ready for grilling. In college, The Pants and I went through various apartment-sized propane and charcoal grills, and since we were still in Mississippi, we used them quite a bit.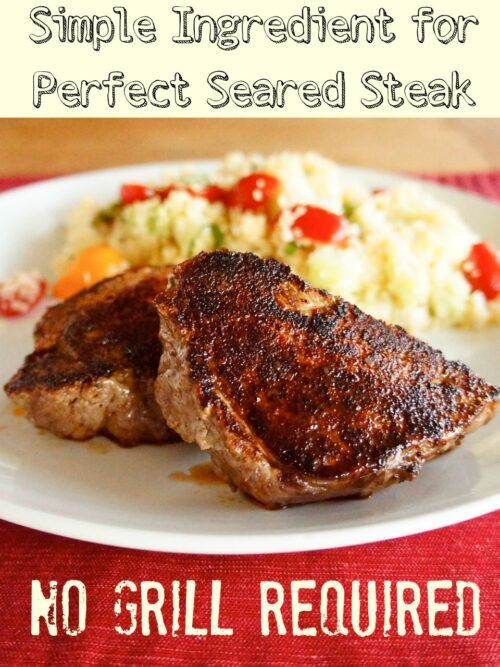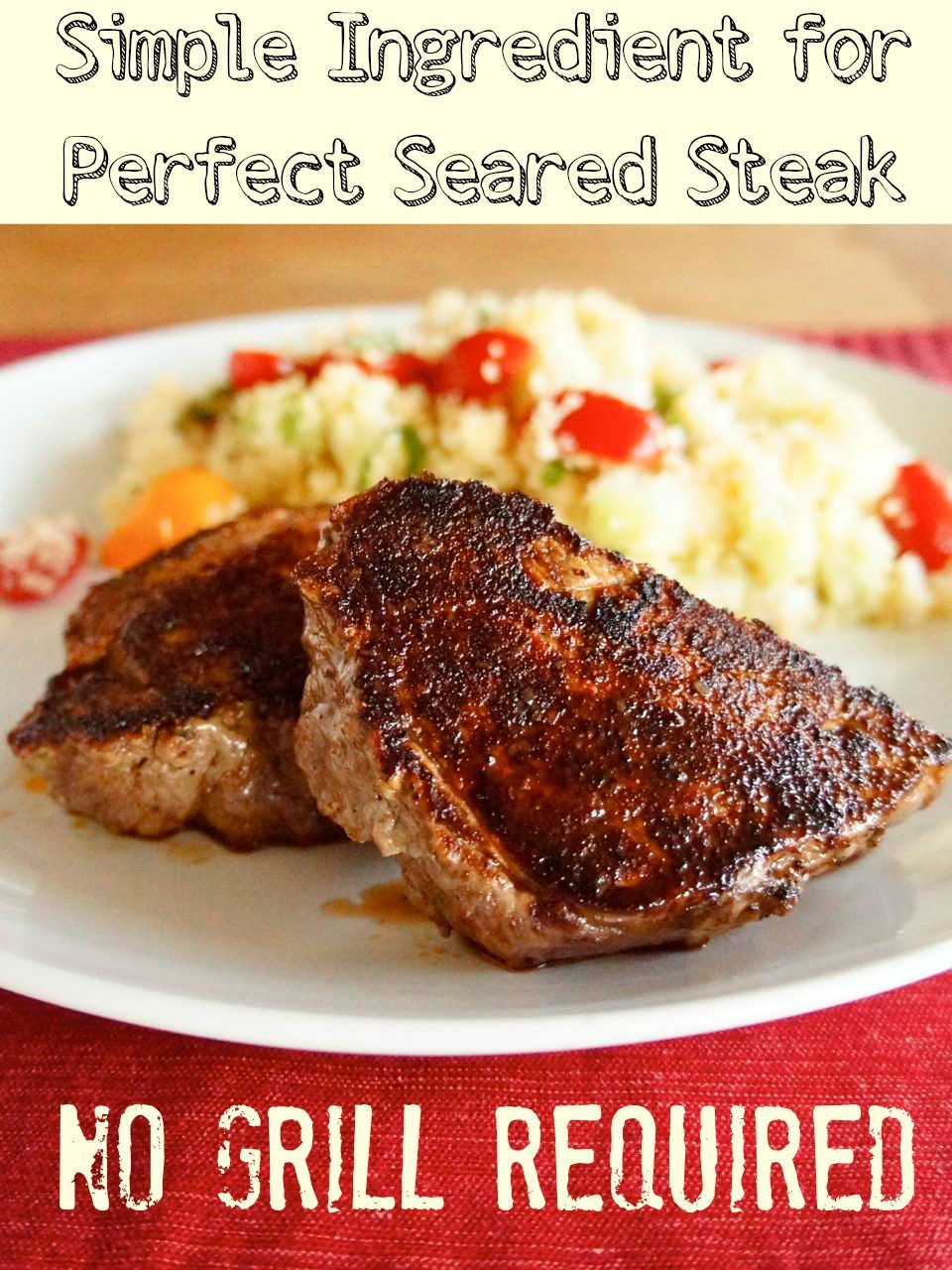 San Francisco is a much different place than where I grew up for about a million reasons, including the weather. There are micro-climates throughout the city. If we go about a half mile east of our house, it will probably be 15 degrees warmer most days, and if we head west toward the ocean the temperature will drop. Our neighborhood is generally windy, foggy, and cool, which is just the way we like it. By evening, it is often downright cold out no matter what time of year. We do have some hot days, but they come at unpredictable times.
Since we've lived in California, we have had at least three grills come and go. I always have big plans to grill out lots, but then it's too cold to be standing around outside 90% of the time.  All of our grills have eventually rusted or been given away, and now I am perfectly content using my iron skillet instead. I have tried lots of ways to make steak, but this week I discovered that using paprika in the spice rub creates a beautiful crust when seared! I haven't had a chance to try it yet, but I am going to try this technique with chicken and fish too. If you have a grill, I would love for you to try this and let me know how it goes!
Print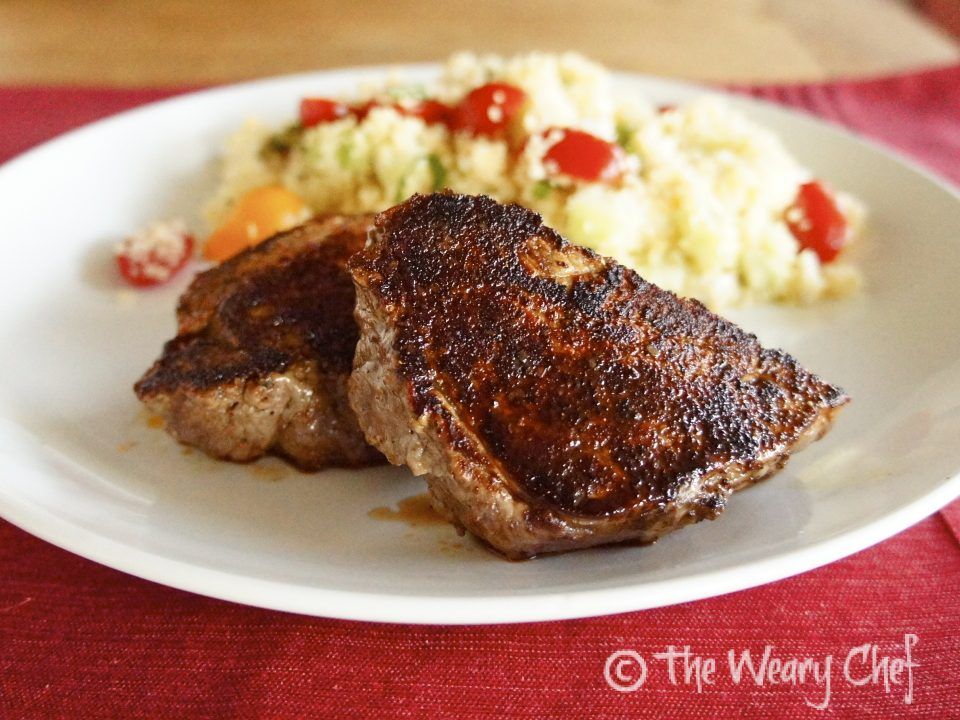 Perfect Seared Steak with Charred Crust
Adding paprika to your steak's spice rub creates a gorgeous charred crust.
Total Time:

20 minutes

Yield:

4

1

x
4

steaks 8 ounces each

2 teaspoons

kosher salt

1 teaspoon

garlic powder

1 teaspoon

onion powder

4 teaspoons

paprika

1/2 teaspoon

freshly ground pepper

1 tablespoon

olive oil or butter
Instructions
Mix all seasonings together in a small bowl.
Pat steaks dry with a paper towel.
Sprinkle seasoning mixture evenly over both sides of each steak, and rub to cover the meat.
Heat olive oil or butter in a skillet (preferable iron skillet) over medium high heat. When the skillet is very hot, add steaks and allow them to cook without moving them for at least 5 minutes on each side. Cook until desired level of doneness. (I like an internal temperature of 145 degrees F.)
Notes
Try this with chicken or fish too! You don't have to measure the spices. Just sprinkle them over the meat and rub to coat if you prefer.
Author:

Prep Time:

5

Cook Time:

15

Category:

Dinner, Red Meat
Pictured with Lemon Couscous Salad, a perfect side with any grilled or seared meat!