See how to put together an easy DIY Hello Kitty Birthday party your kids will love!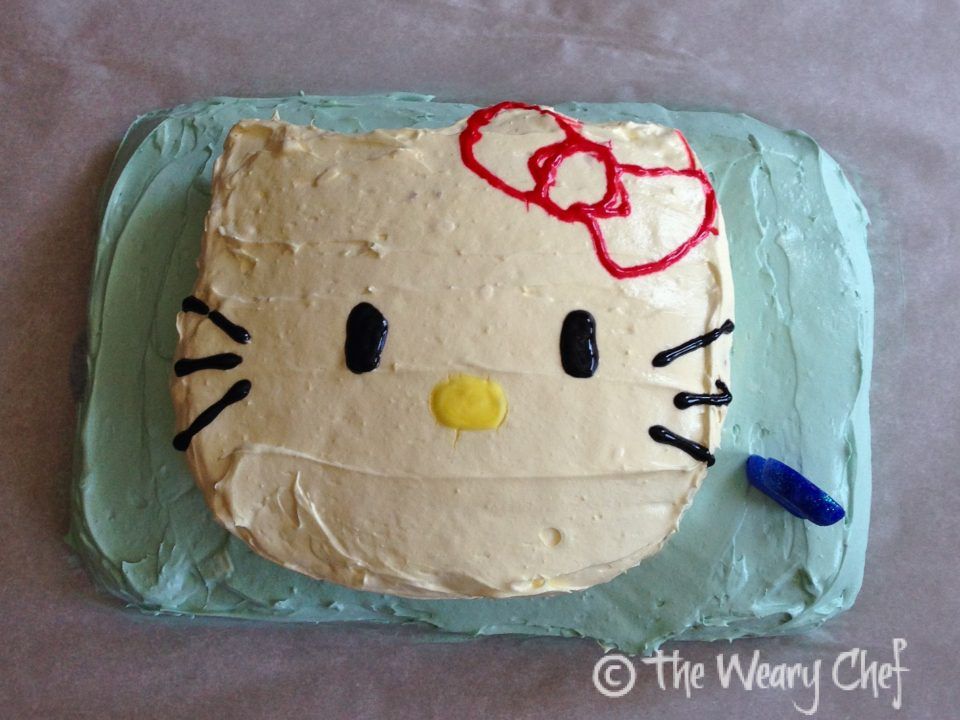 When it was time to decide what kind of cake to make for The Short One's second birthday, I chose Hello Kitty. As you know, I am a mom of two boys. It's possible that we could have a third child, and it's possible that child could be a girl. It's also possible that this was my last chance to throw a Hello Kitty party without the kids saying it's too girly.
I've mentioned before that I'm not great at cake decorating. Making a character cake was a bit daunting, but I was ready for a challenge. I found a tutorial at The Mucky Macbook and decided to give it a try. I'm hesitant to even tell you to go look at her cake because it is so amazingly good and mine is, well, it's OK.
Since the decorating was going to be enough of a challenge, I didn't want to get experimental with the cake. I used my One-Bowl Devil's Food Cake again, and I tried out a new frosting recipe from The Little Kitchen. I really liked the frosting because it was fluffy and not too sweet, but I don't know if I would make it again just because instant pudding and Cool Whip aren't the most wholesome ingredients.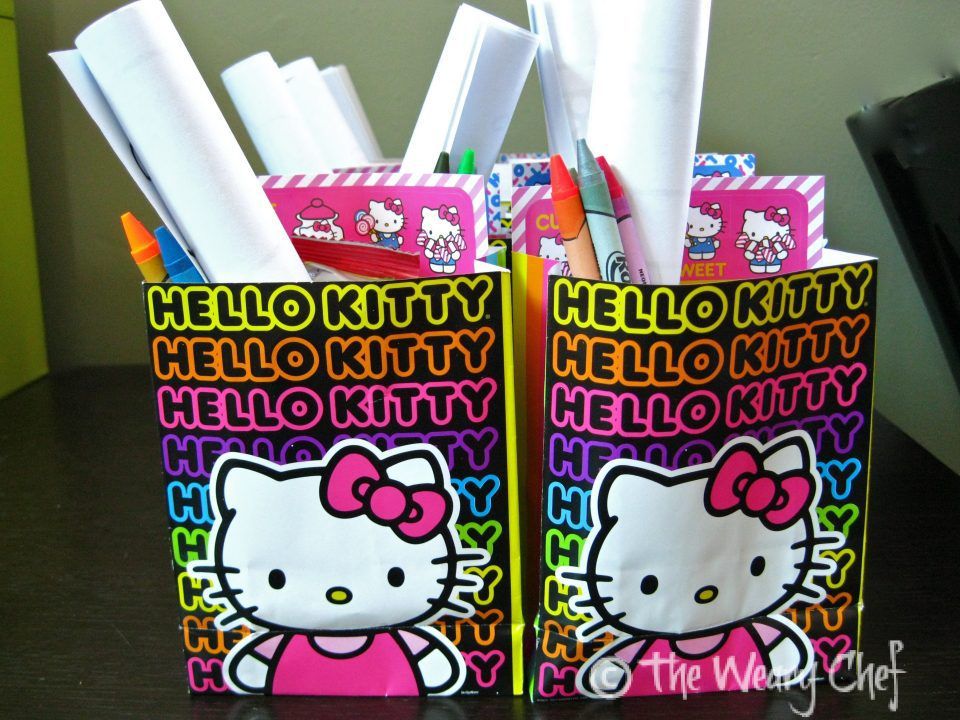 I put together pretty basic favor bags, and I want to share one inexpensive party favor idea with you. I bought four boxes of fancy neon and metallic crayons and printed two Hello Kitty coloring sheets for each bag. Then, I wrapped four crayons with a rubber band and attached them to the rolled up coloring sheets. This would be cuter tied with ribbon, but I was in a rush! I loved giving themed party favors that only cost about a quarter each. I also threw in Hello Kitty stickers, a bouncy ball, and a granola bar.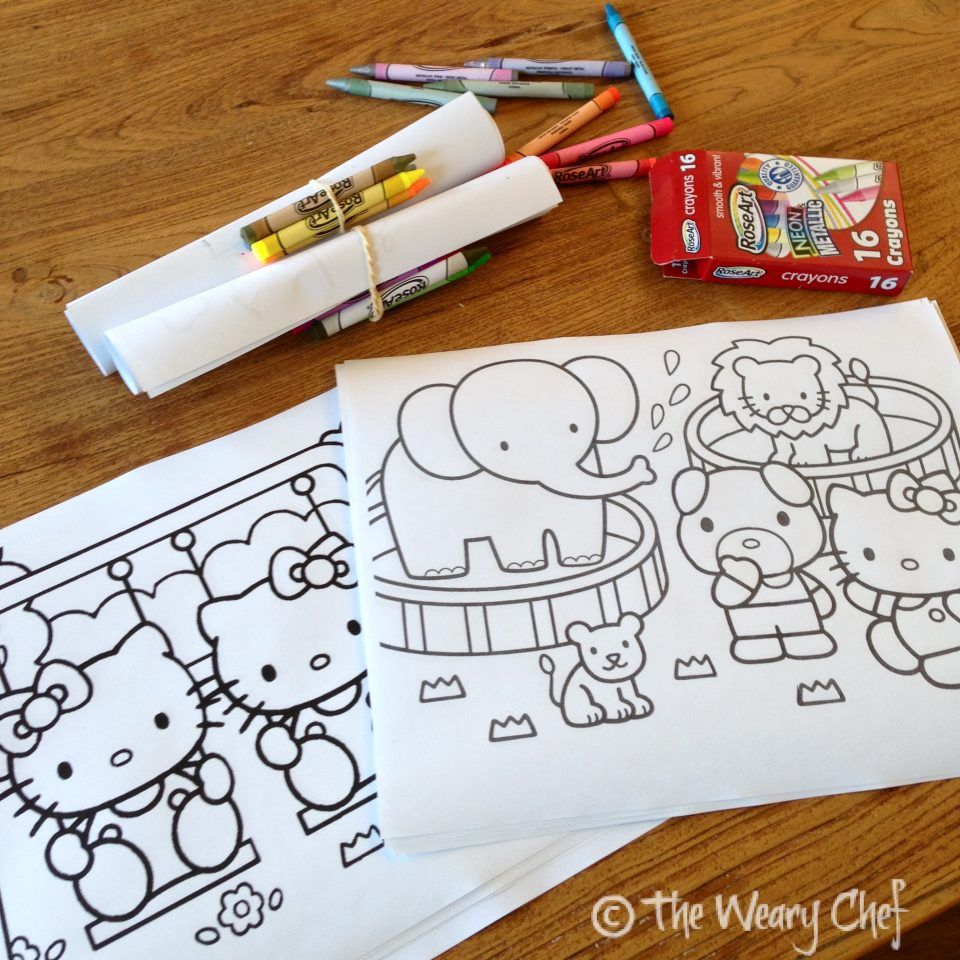 The party was in the morning, so I served breakfast casseroles and fruit. I made my Breakfast for Dinner Casserole and Make-Ahead Pumpkin French Toast Casserole from Very Culinary. Both casseroles turned out great, but I completely failed as a blogger and forgot to take pictures because I was busy with other party stuff. For shame.
I even forgot to take many pictures of my child enjoying his little party. I only got this one after the festivities. Happy Birthday, Little One!