Please welcome Nicole from Or Whatever You Do today. She is sharing some seriously incredible sausage appetizers for us today, just right for the holidays or any parties you have coming up soon!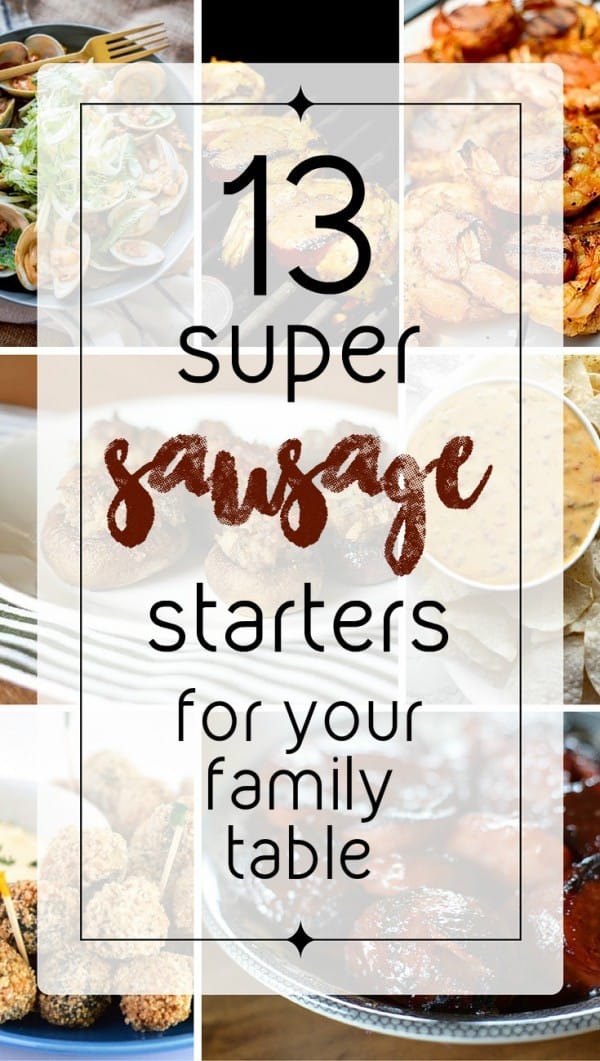 My favorite part of the holidays is all of the awesome food that comes with the season. Everyone puts their best food forward when fixing holiday dinners, and I'm no exception. My very, very favorite part of all the gatherings are the appetizers! So delicious! I like to try and host at least one appetizer-only party where everyone brings a few of their favorites, and we just munch all evening.
Someday when I don't have so many tiny children under my feet every second, I'm going to start a neighborhood tradition. Appetizers, wine, and festive warm drinks! Tis the season!
These sausage appetizers will get you off to a great start in your menu planning. We love sausage here, so I can't wait to try several of these awesome dishes. What's your favorite appetizer?
A picture truly says a thousand words with this one. I'm drooling. These are beautiful, and I can almost taste them! That's the way a food photo should make you feel. This one is right on the mark and is going right on my menu.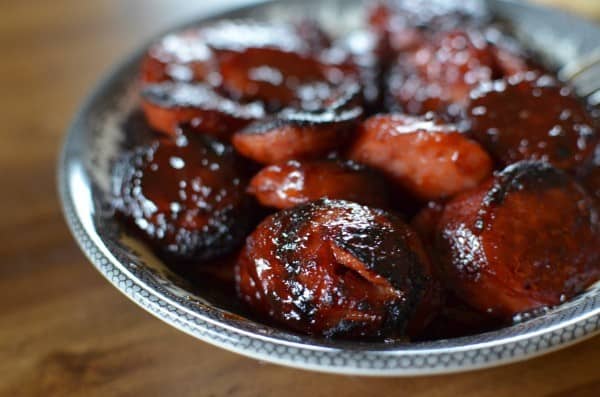 Wonton wrappers are such a great appetizer shortcut! Perfect for little bit-sized portions. These ones are filled with sausage and green pepper. YUM.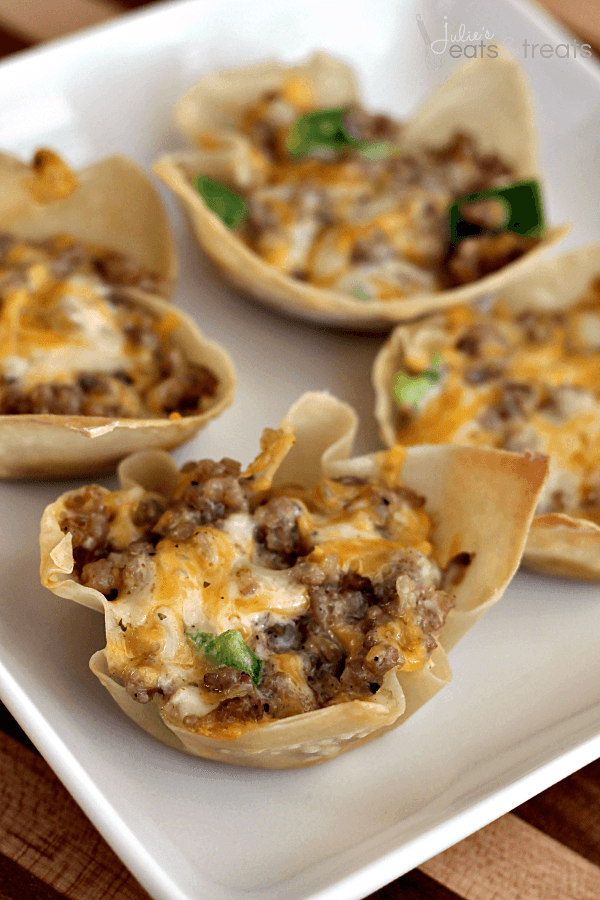 Ground sausage makes some mean meatballs, and they couldn't be easier to whip up!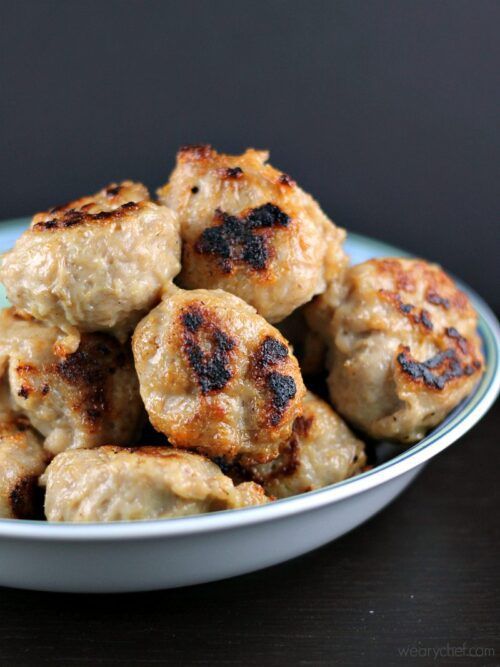 Dips are always always always a hit at holiday get-togethers around here. My kids will especially like this one.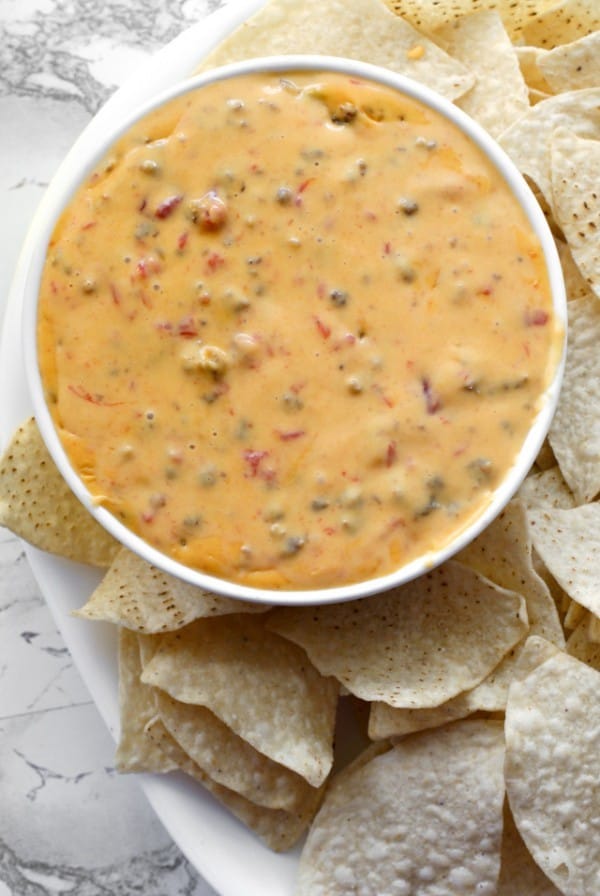 The Noble Pig does it again! The pretzel servers here bring me right back to my childhood in the BEST way possible.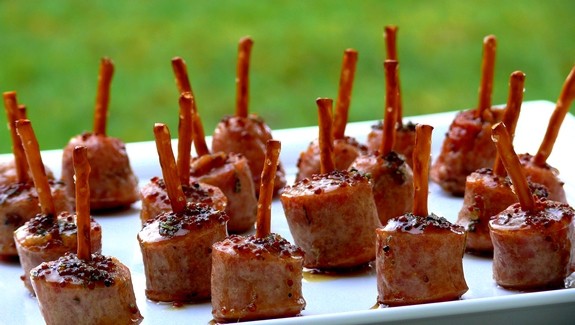 I'll admit. I've never actually had a sausage-taco, but looking at these I think I need to remedy that – and soon.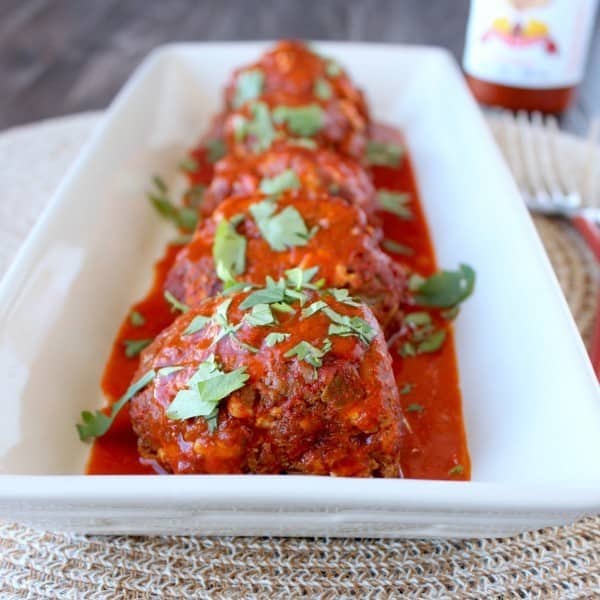 You mean all my favorite parts of Thanksgiving can be put into ONE little appetizer bite? Ummm, OKAY! Sign me up!!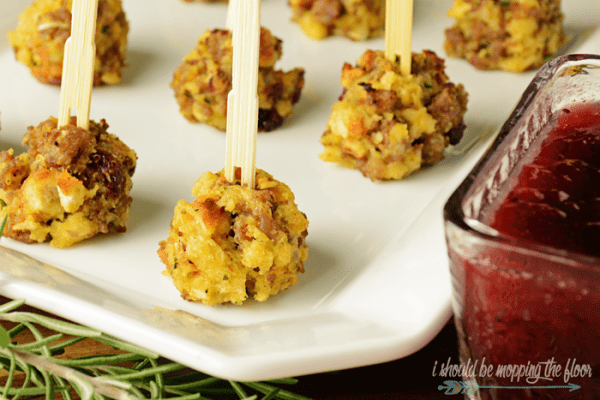 Quick, easy, AND delicious? You don't have to tell me twice.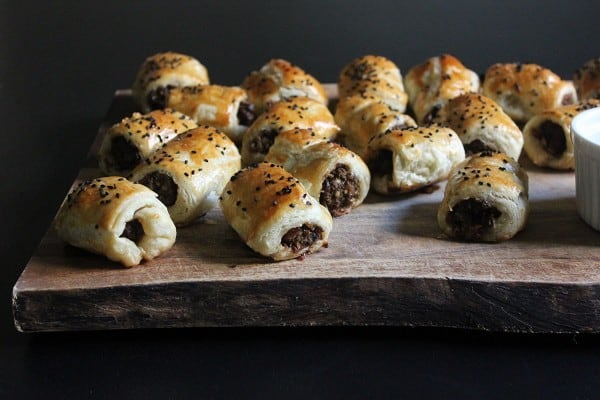 Sausage Stuffed Mushrooms from Confessions of a Picky Eater
I can't believe I went 20-some years of my life being a mushroom-hater. I missed out!! LOVE stuffed mushrooms!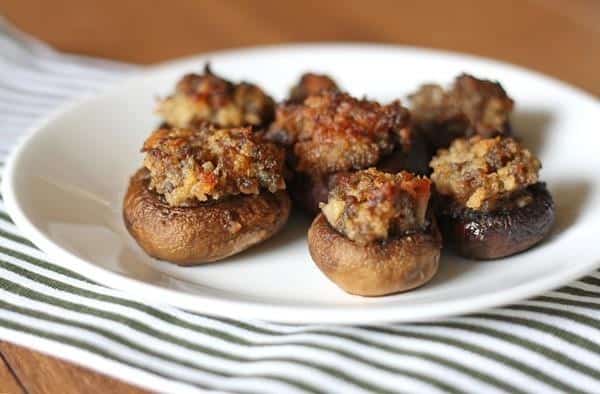 This is probably the most unique recipe on the list. What a great idea! Olive lovers will go crazy for these.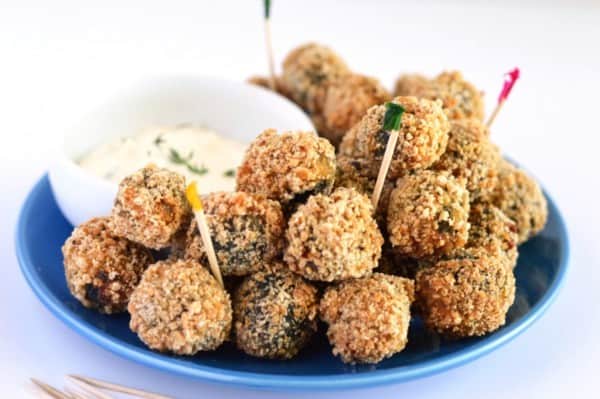 No explanation necessary here. Shrimp + Sausage = YESSSSSS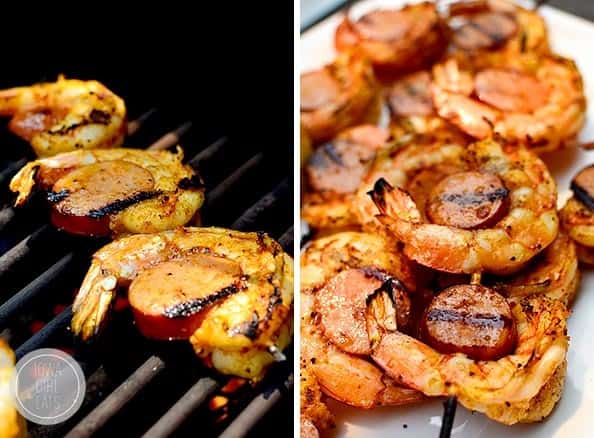 Phyllo is another of those awesome ingredients that is not nearly as complicated as the name sounds. GREAT base for all kind of different things, but especially for these little bites!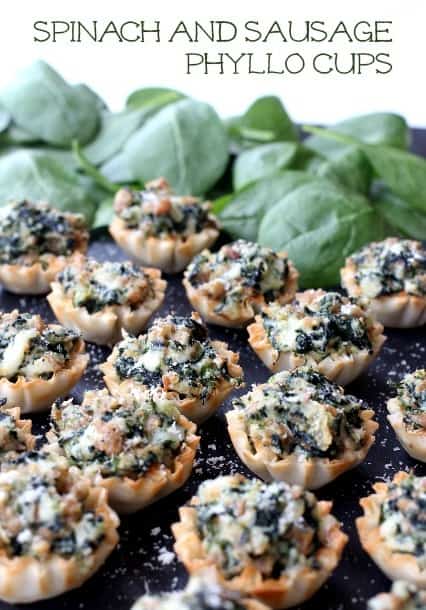 We have these for dinner sometimes. I love them so much.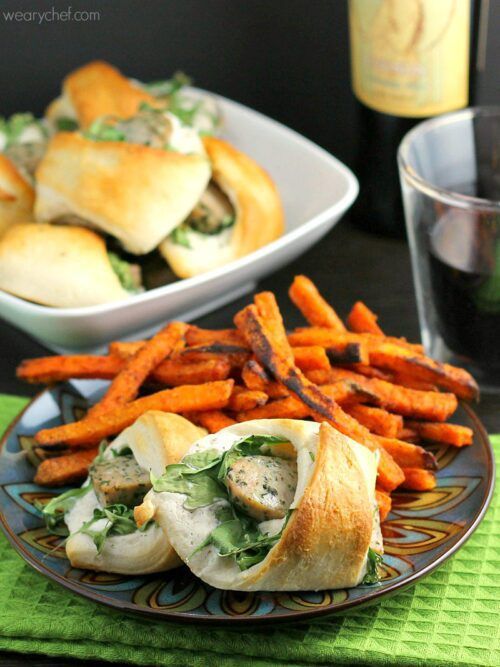 Need some other ideas for appetizers? Check these out!