This week's easy weekly dinner menu includes Pizza Pasta Bake, Brown Sugar Ribs, Buttermilk Baked Chicken, and lots more!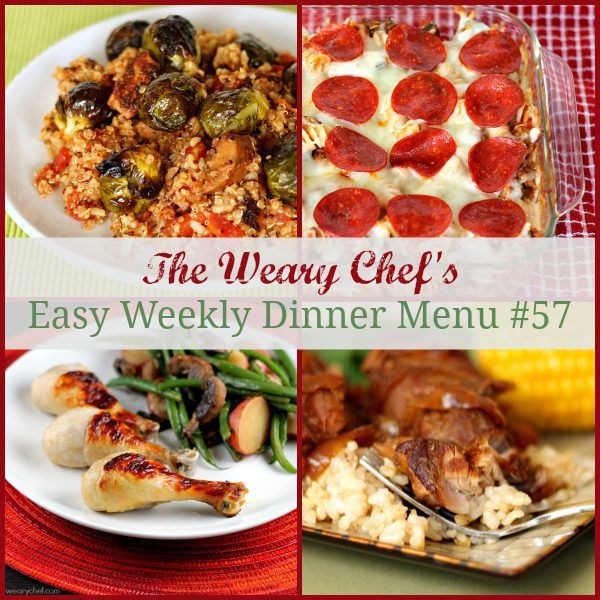 Can someone please tell me what time kids usually wake up in the morning? It is a rare occasion that both of mine sleep past six, and I have a feeling that might not be normal. Actually, maybe don't tell me.  At least my kids go to bed early. They really have no choice since they are early birds regardless of what time they go to sleep!
Speaking of kids, if you have some in your house, I think they will like this week's menu! My oldest begged for these drumsticks, and what kid doesn't like Pizza Pasta or tostadas? Only the quinoa dish might be a little sketchy, but you could always put the brussels sprouts on the side or substitute a different vegetable that they like. Which one do you think will be your family's favorite?
 Never miss a menu! Sign up for my email newsletters.