This Jalapeño Artichoke Dip Grilled Cheese Sandwich might be the dinner of your dreams.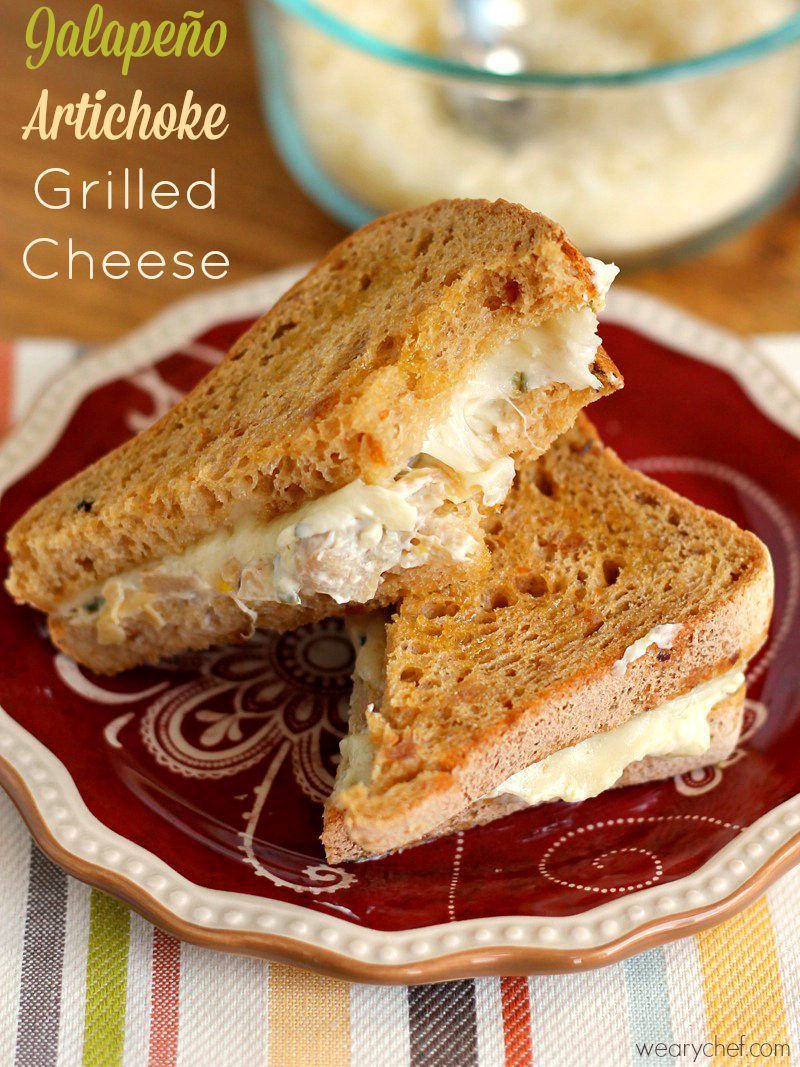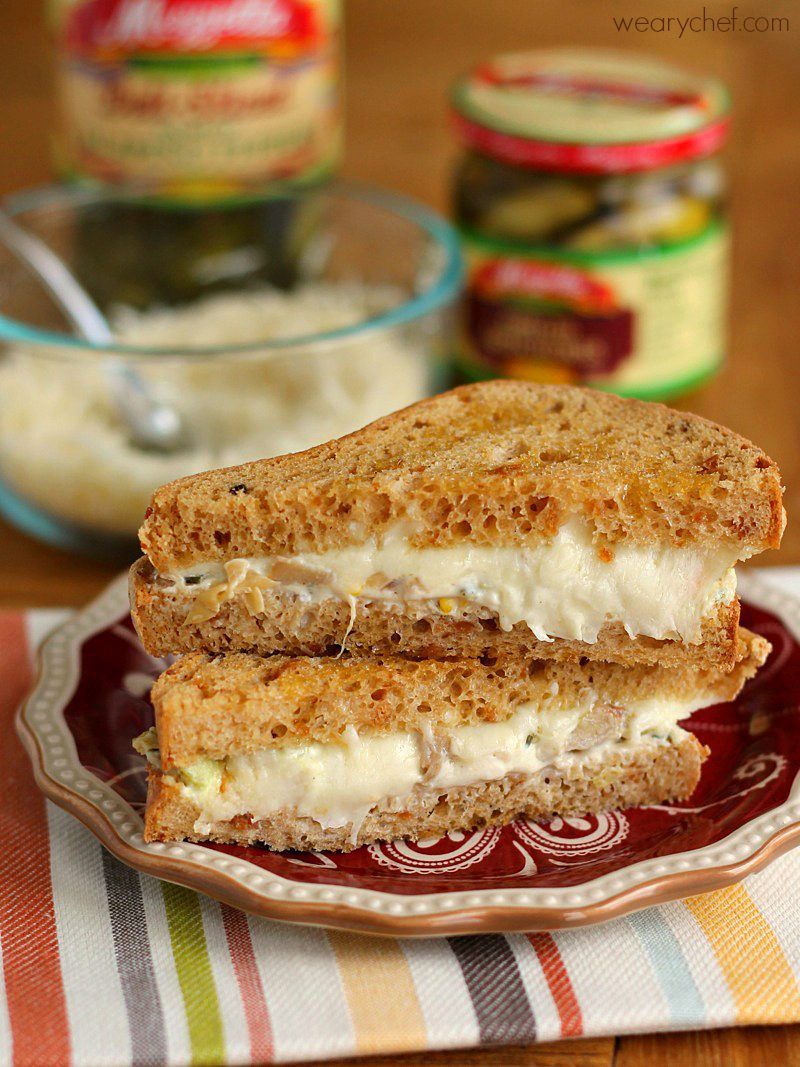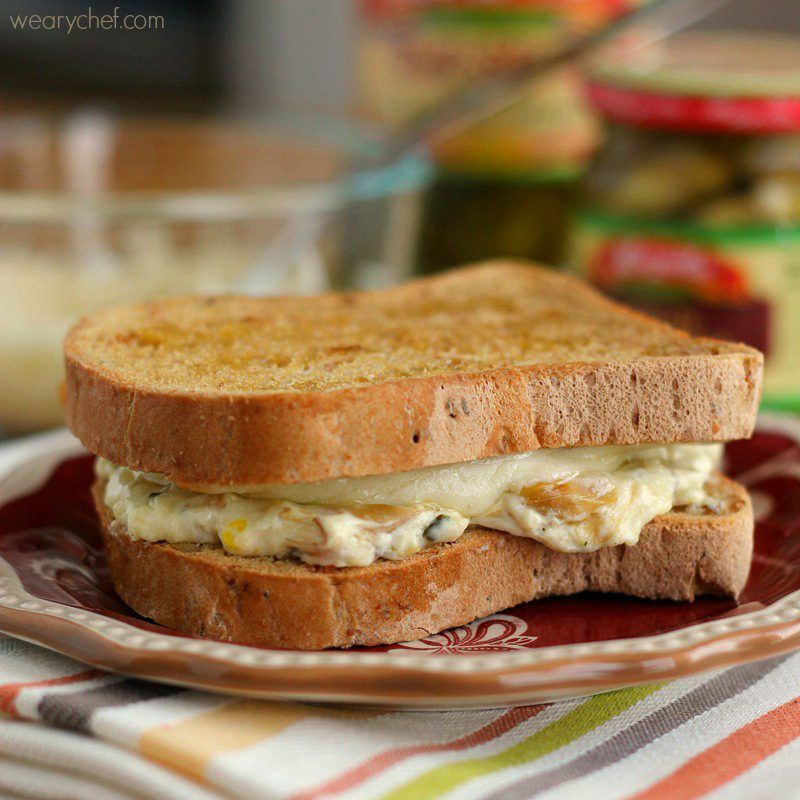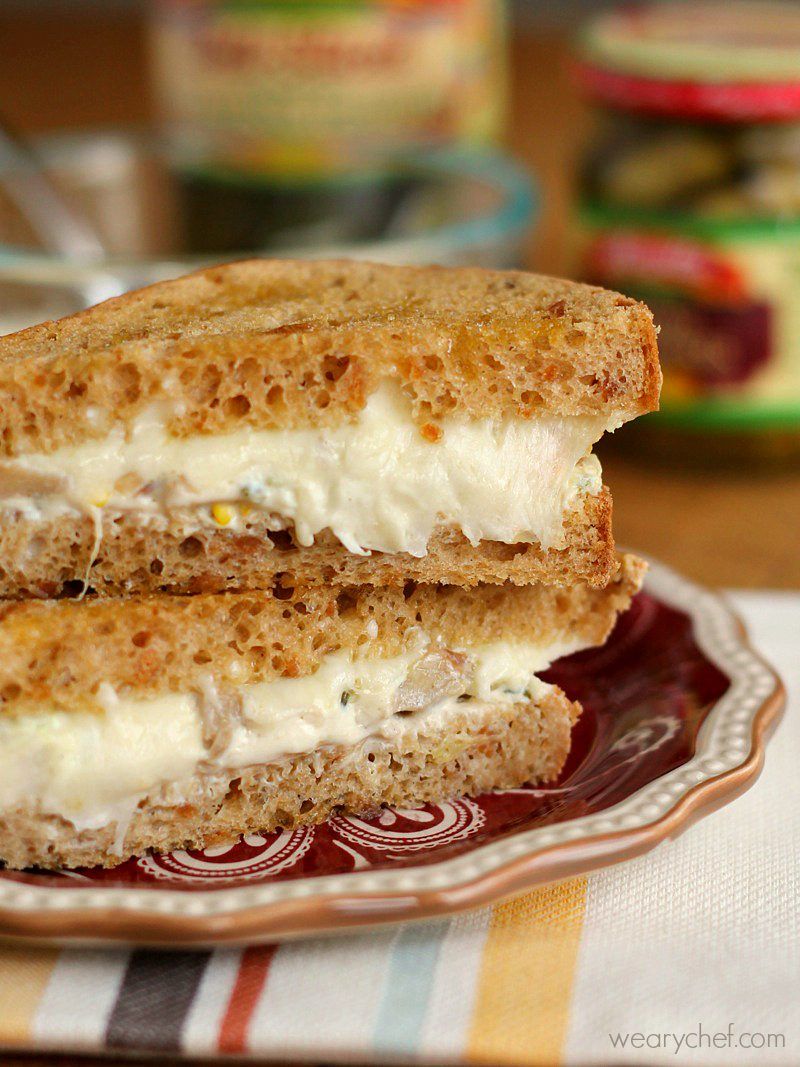 On my first ever visit to Costco, a friend introduced me to jalapeño artichoke dip. Of course, since we were at Costco, I bought a half-gallon container of it. I think I ate the entire thing by myself in less than a week. I'm sure I offered some to my husband, but he isn't the biggest fan of creamy dips, so I got it all to myself. Once I did the math on how many calories I had consumed, I was a bit horrified and stopped buying myself huge tubs of fat-laden dip for a while. The last time I tried to treat myself to that scrumptious jalapeño artichoke dip, I was sorely disappointed because the recipe had changed. The original was cream cheese and parmesan based, and the new imposter dip was mainly made of mayonnaise. I wasn't going to waste the calories on that inferior dip, and I still get cravings for the original when I remember it. Enter this decadently delicious sandwich. Using my distant memory of the dip I loved years ago, I made up a jalapeño artichoke filling using grilled artichokes and pickled jalapeños. (I tried the sandwich filling on its own, and it is delicious with crackers too!) Add some provolone and hearty bread, and you have a grilled cheese sandwich worthy of blowing your diet.
Print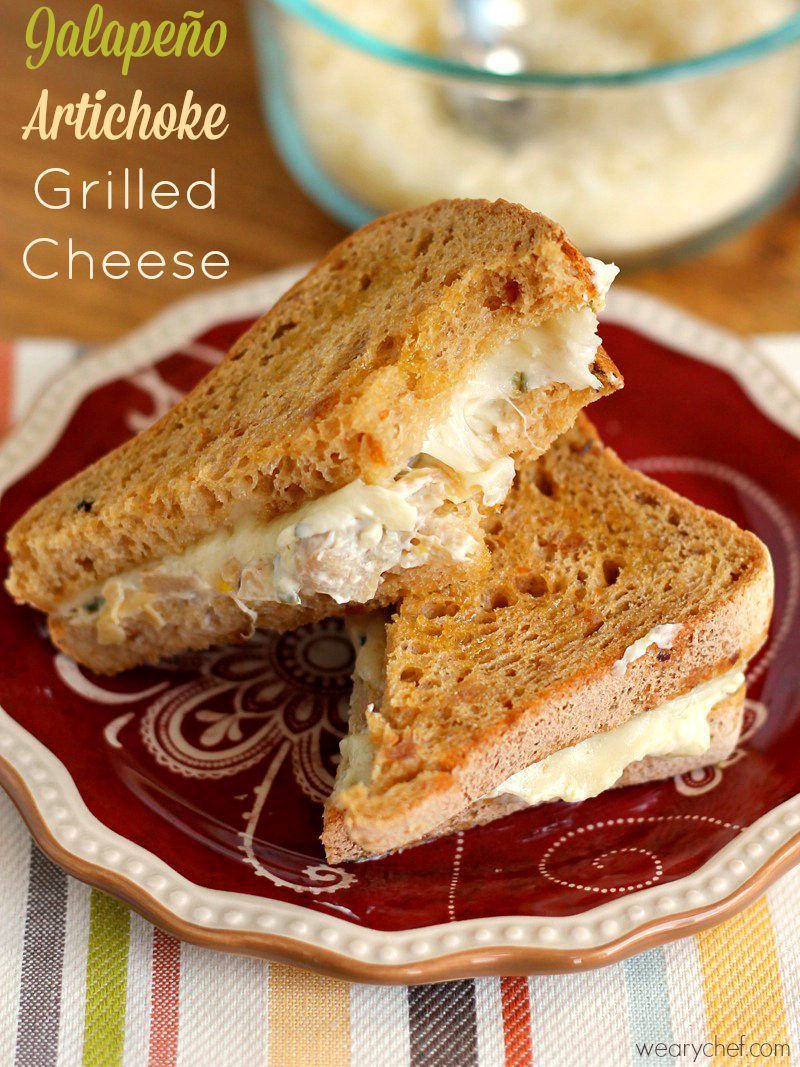 Jalapeño Artichoke Dip Grilled Cheese Sandwich
These irresistible sandwiches make a great vegetarian lunch or dinner!
Total Time:

20 minutes

Yield:

4

1

x
Instructions
Preheat oven to 375 degrees F. Lightly brush or rub oil over one side of each slice of bread, and place the bread oil-side down on your work surface.

In a small bowl, stir together cream cheese, mayonnaise, jalapeños, artichokes, and parmesan. Spread cheese mixture evenly over four slices of bread. Arrange sliced provolone on the other four slices of bread.

Place bread oil-side down directly onto the rack of your oven or on a baking sheet if you are concerned about melted cheese dripping. Bake for 8-10 minutes or until cheese and artichoke filling are hot and bubbly.

Put the sandwiches together, and allow to cool slightly before cutting to serve.
Notes
If you prefer, you can make these grilled cheese sandwiches in a panini press or in a hot pan.
If you are looking for a good artichoke dip recipe, double the filling ingredients, heat it on the stovetop or microwave, and dig in!
Want more spicy sandwich ideas? Here you go!