These cranberry mimosas were born for holiday brunches and cocktail parties!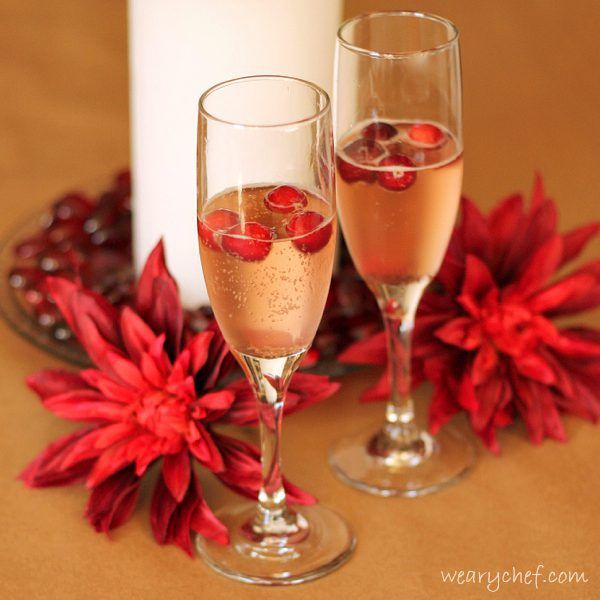 Hello! I have missed you this week! I did write a couple posts about learning to create tablescapes and choosing wine for holiday meals, but after taking a few days off writing good ol' dinner recipes, I am ready to get back to business!
As I write this, I'm stuffed to the gills from Thanksgiving dinner. I love Thanksgiving, but the best thing about it being over is that Christmas season starts! These festive cranberry mimosas are perfect for the holidays. This actually isn't a recipe exactly, more of an idea. All you need is cranberry juice, brut prosecco or champagne, and frozen cranberries. Adjust the amounts to your taste, or put all the makings out for guests to DIY their mimosas at a party.
The cranberries are mostly  decorative, although they are possibly functional since I once read that dropping a grape into your champagne glass helps keep it bubbly. That might be total hogwash, and even if it's not, who has a glass of champagne hanging around long enough for it to go flat? I find an empty glass to be a much bigger problem than flat champagne. Anyway, if it is true about grapes, maybe however that works also applies to cranberries. Even if not, they look really fun floating in your glass, so just do it if you have them available. (Just wash them first, please.) Cheers!
Looking for more holiday cocktails? Take a gander at these!