This warm, hearty beef barley soup is easy to make and will make you happy!
On Tuesday I told you that I don't keep up with TV, movies, or pop music. I also don't keep up with the news very much. Not knowing about the bad things happening in the world makes me a more ignorant but happier person. When I do see the news, I usually find out something heartbreaking or scary that I am helpless to do anything about.
I do have a news app on my phone that sends me notifications of the biggest headlines, so I hear about major local or international events. This weekend I kept getting notifications about the growing death toll after the earthquake in Nepal. I can't even grasp the loss that has happened there. My heart breaks reading about it, and I'm sure you feel the same. At least I feel like I can help in some small way with a donation. I hope you might consider donating to a group that is offering support as well.
The other headline that kept popping up yesterday was about the growing violence in Baltimore. I don't know what started the protests and riots (please see above re: my ignorance), but the unrest and injuries happening now are so sad and unsettling. This is one of those cases where all I can do is feel sad and worried and scared, and I wonder if I needed to know about this at all.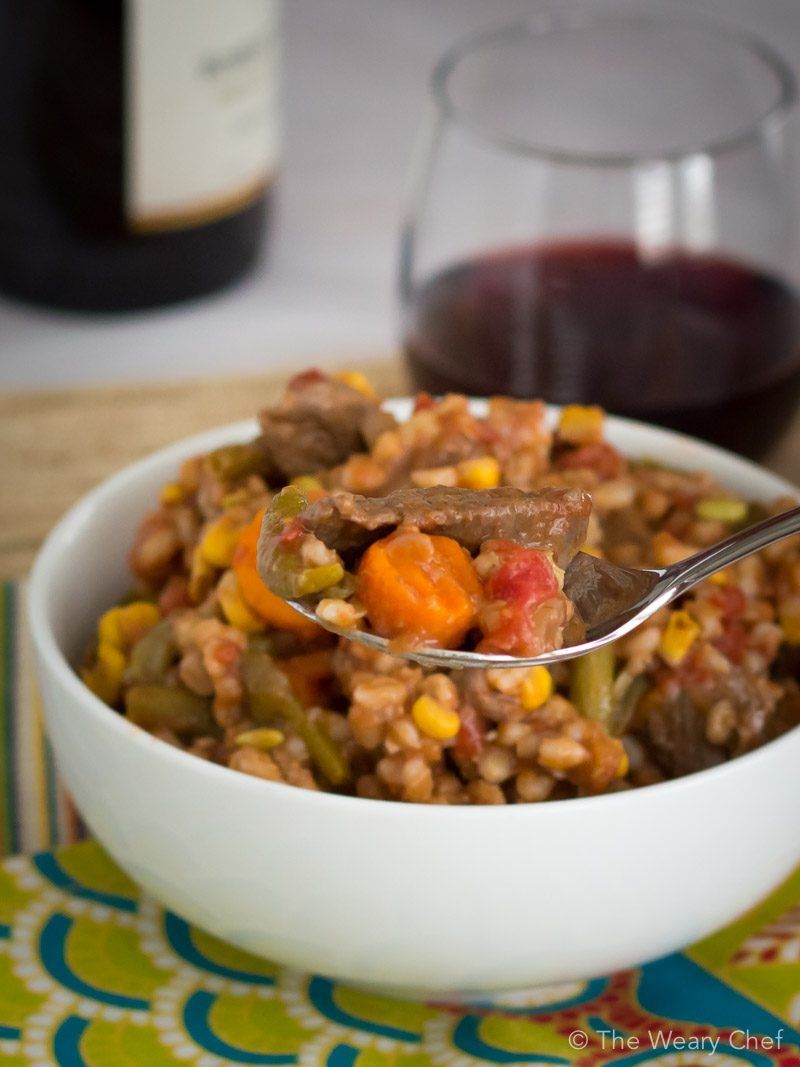 One thing I can do to help myself feel better on sad days like this is make a truly comforting meal. Usually when I think of comfort food, I think of burgers or mac and cheese, but this beef stew is hearty and wholesome to really treat my body right. Yesterday evening the fog and wind rolled in here in San Francisco, and it got so cold. All the more reason to dig into a hot bowl full of beef, barley, and vegetables. By the end of dinner, I was feeling warmer and happier. I only wish I could share this soup with all the folks who could really use it right now. Just sharing the recipe is the best I can do! I hope it will bring you comfort when you need it too.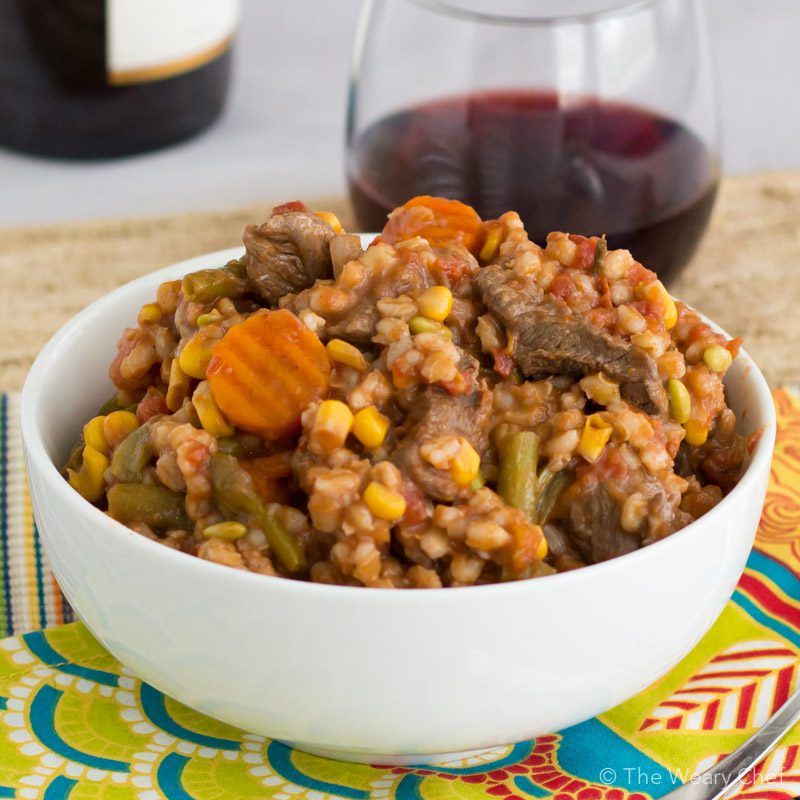 Print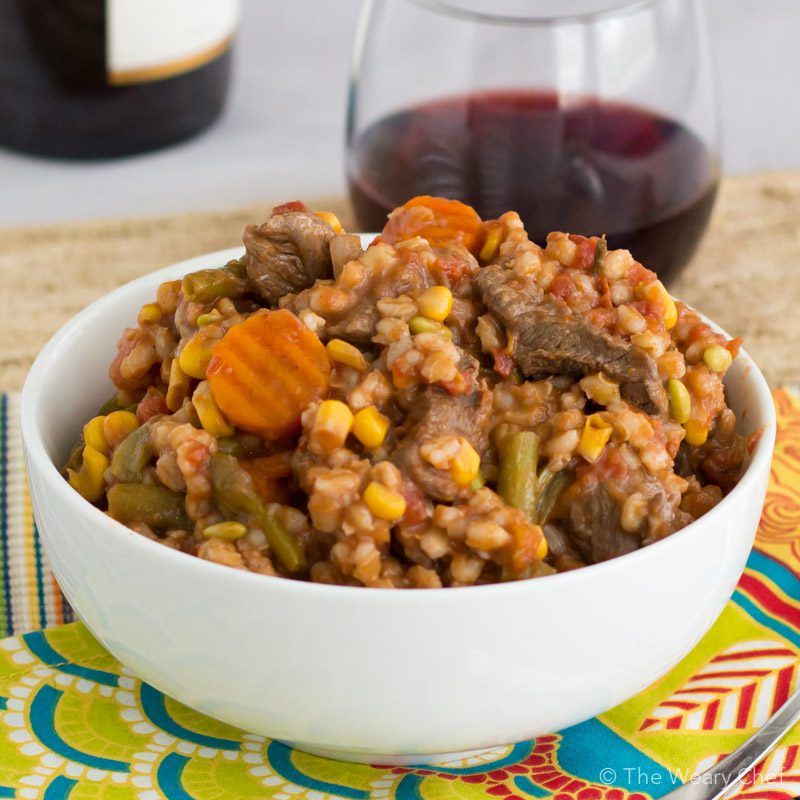 Down Home Beef Barley Soup
This hearty soup will warm you up and make you happy!
Total Time:

2 hours 15 minutes

Yield:

5

1

x
1 tablespoon

olive oil

1

yellow onion diced

1 1/2

pounds

lean beef roast cut into bite-sized pieces (or use beef stew meat)

3

cloves garlic minced or crushed

1 teaspoon

Italian seasoning

1/2 teaspoon

kosher salt

15

ounces

beef broth

1/2

cup

red wine

28

ounces

canned petite diced tomatoes undrained

15

ounces

canned whole kernel corn drained

2

cups

frozen cut green beans

2

cups

sliced carrots fresh or frozen

1/2

cup

pearl barley uncooked

2 tablespoons

white wine or rice vinegar
Instructions
Heat olive oil in a large dutch oven over medium-high heat. Add onion, beef, Italian seasoning, salt, and pepper. Sauté, stirring often, until meat is browned on the outside. Stir in garlic and cook 1-2 minutes longer.
Pour in beef broth, wine, and tomatoes, and bring to a low boil. Stir in corn, green beans, and carrot, and return to boil. Reduce heat to simmer, and cover. Simmer, stirring occasionally, for about a half hour.
Stir in barley, cover, and continue cooking for approximately one hour. Stir occasionally to make sure soup is still simmering. Add up to a cup of water if soup is thicker than desired. Stir in vinegar before serving to brighten the flavors.
Author:

Prep Time:

15

Cook Time:

120
You might also like these soup recipes: