This quick and easy hummus wrap is a perfectly delicious and healthy meal!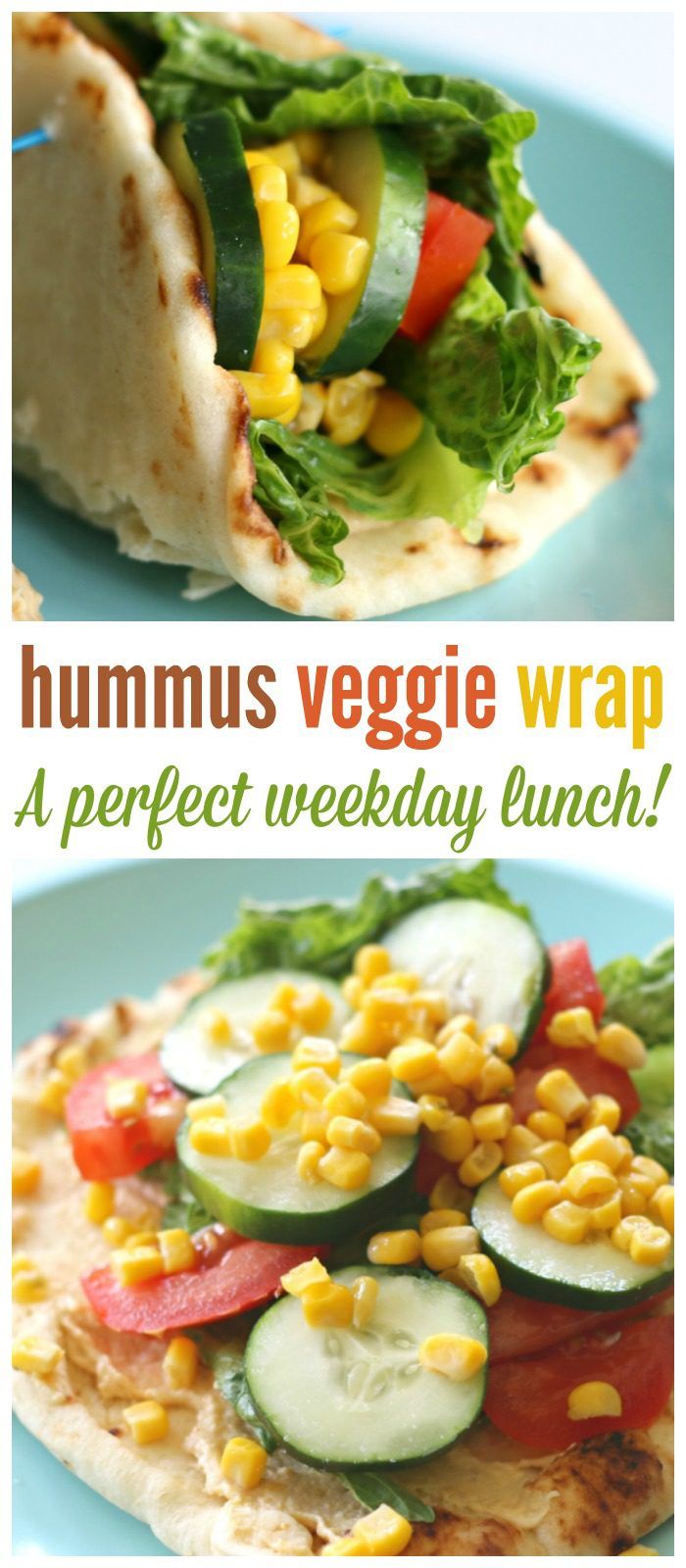 Hi! It's Crystal from Everyday Adventures here to bring you a quick hummus wrap recipe meal idea!
A few months ago I was walking around the grocery store and getting some items in the deli. While waiting in line, I happened to glance down and spotted a bag of naan bread. I had never tried it before, but my mind got going about healthy and fresh lunch ideas.
For those of you who have never tried naan before, let me tell you a little bit about what it is. Naan is similar to flatbread, only that it leavened and oven-baked. It is typical in cuisines of West, Central, and South Asia. You can heat it or keep it room temperature to eat it. It has such an incredible flavor to it! A lot of times when I want a snack at night, I just warm up some and melt butter on top. The flavor hits the spot.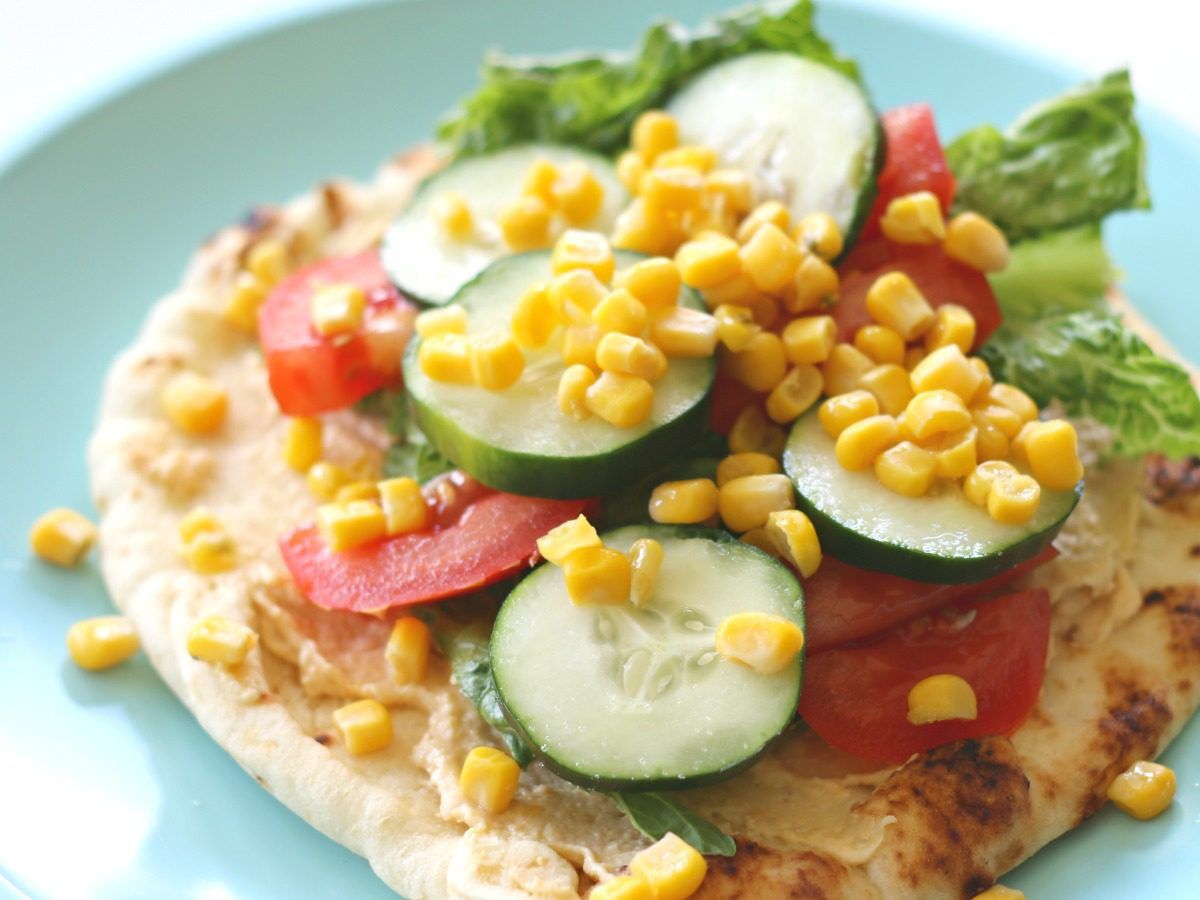 Naan comes in different sizes. You can get larger ones like this where you can make wraps, or you can also get mini naan! They are teeny tiny little circles of naan and my kids love them! If you have a Costco near you, they carry them there. They also freeze quite well so I will get a big package and then freeze about a third of them.
So this recipe for a Simple Hummus Wrap is the easiest and tastiest thing you can make yourself for a meal! Just simply get your room temperature naan out, and spread your favorite hummus on top of it. Feel free to add as much or as little as you like. You can either get some great hummus from the store or make it homemade. (Find 10 Must-Try Hummus Recipes on the next page!) I am lucky enough to have an amazing Mediterranean restaurant near me, so I buy a tub from them and eat it throughout the week!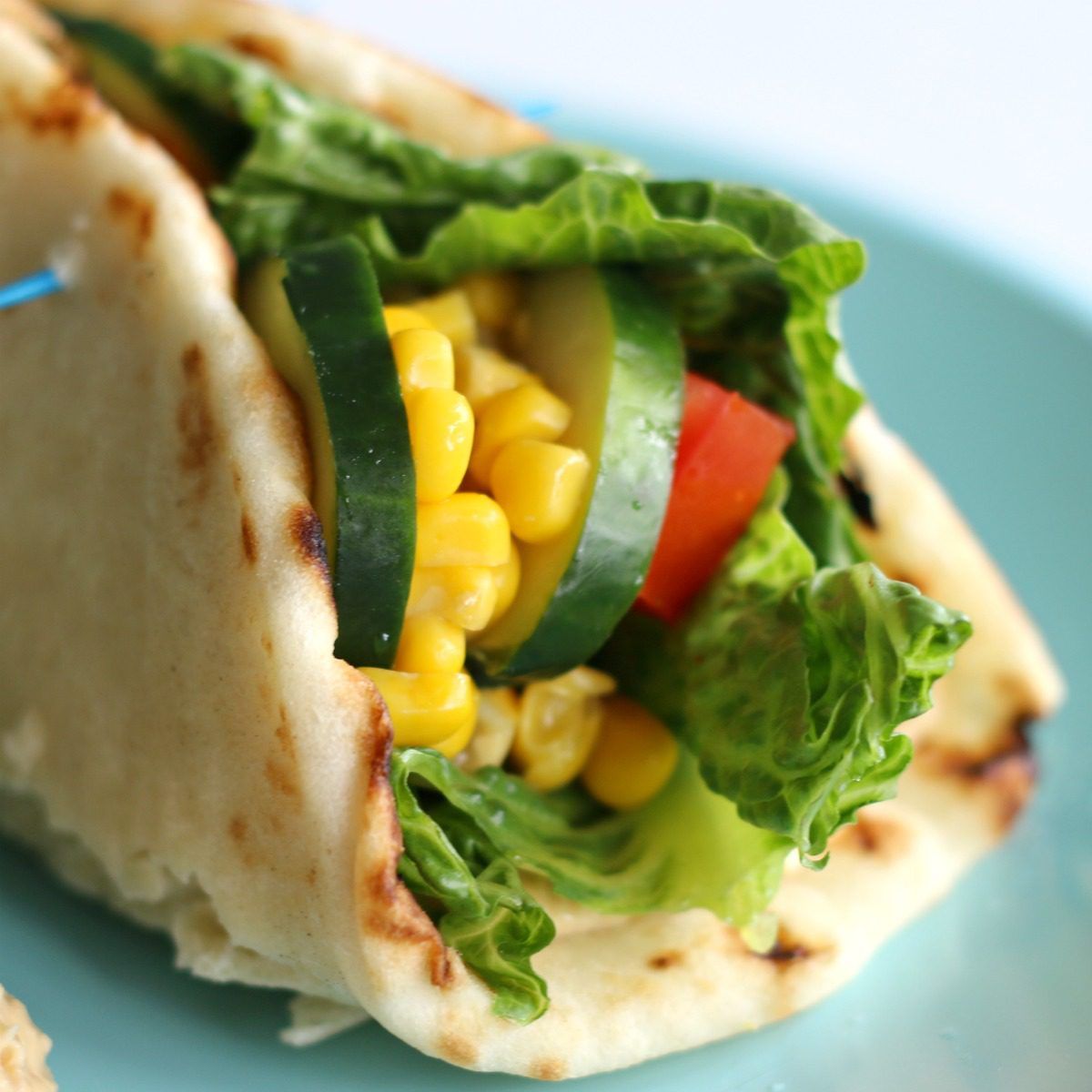 All you do is simply add on whatever veggies you feel like eating! I chose romaine, tomatoes, cucumbers, and corn. If you like citrus flavor, then you can add in a splash of fresh lemon juice. It just gives it the little zip that sends it over the top!
If you want to make your own hummus to use in this wrap, I've pulled together some scrumptious recipes to choose from!
Print
Easy Hummus Wrap
Total Time:

5 minutes

Yield:

1

1

x
1

piece naan

1/2

cup

hummus homemade or store bought

1/4

cucumber sliced

1

tomato sliced

1/4

cup

fresh corn kernels

2

leaves romaine lettuce

1/4

lemon optional
Instructions
Lay the naan out and spread as much hummus on it as you would like.
Top with the romaine and tomatoes.
Continue to build it up with cucumber slices and corn.
If you would like a little bit of citrus, you can squirt a little fresh lemon on top.
Bring the sides together as a wrap, and enjoy!