This easy weekly dinner menu includes BBQ Tatertot Casserole, White Chili, Salmon Sandwiches, Jambalaya Pasta, and lots more!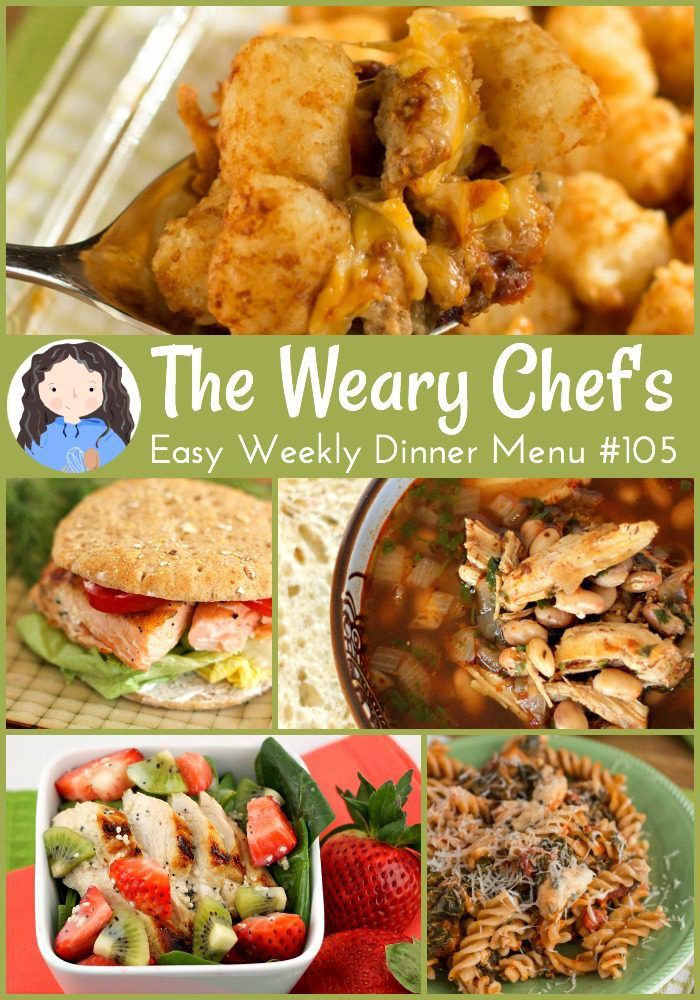 I'm going to tell you something about myself since we're all friends here: I absolutely hate girls' nights. When a friend asks if I want to go out for drinks or dinner with just the girls, I wish I could do this:
It's not that I don't like my friends. It's just that I really like to be with my husband at night, preferably at home. Even when we were younger and I wasn't quite such a homebody, I still hated the idea of ladies night. If we have to go somewhere in the evenings, can't we at least go together?
Eventually I run out of excuses and have to say yes to one of these no-boys-allowed events. I have just such an evening coming up this weekend, and since I said yes, I've secretly (well, now publicly) hoped to catch a cold or something so I can cancel. How terrible am I?? I'm sure it will be a perfectly lovely time, and at least it's early evening so I can still come home and have dinner with Matt. Maybe we'll have one of these seven easy dinner recipes I put together for you today!