Don't miss these amazing leftover candy recipes that will leave you wishing you hit a few more houses for trick or treating! Find cookies, bars, dip, muffins, and more loaded with favorites like Snickers, Twix, Kit Kat, and Reese's!
Learn What To Make with Your Leftover Sweets! 10 Leftover Candy Recipes
If you have young kids who trick or treat, do you end up with a completely ridiculous amount of candy on November 1st? We do. Big time. I don't think I'm super strict about limiting how much my boys eat, but I don't want them to get sick and how much candy can two little kids actually consume? After a few days of eating a few pieces a day, the bags of candy get shoved in the cabinet and forgotten about until I find them in a year or so.
This year, I'm going to put some of that candy wealth to work with these recipes perfect for leftover Halloween candy! Now, I happen to be partial to chocolate candy and don't have much use for that fruity stuff, so these recipes are all about favorites like Kit Kat, Twix, Snickers, Reese's, etc. The good stuff. Let's get to it!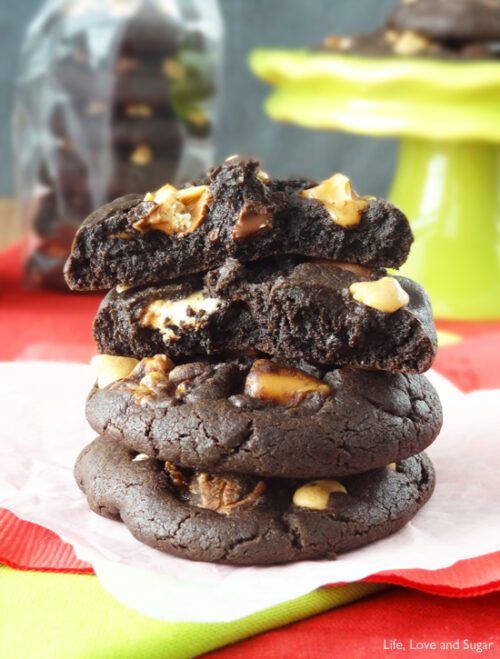 Snickers Chocolate Cookies | Life, Love, & Sugar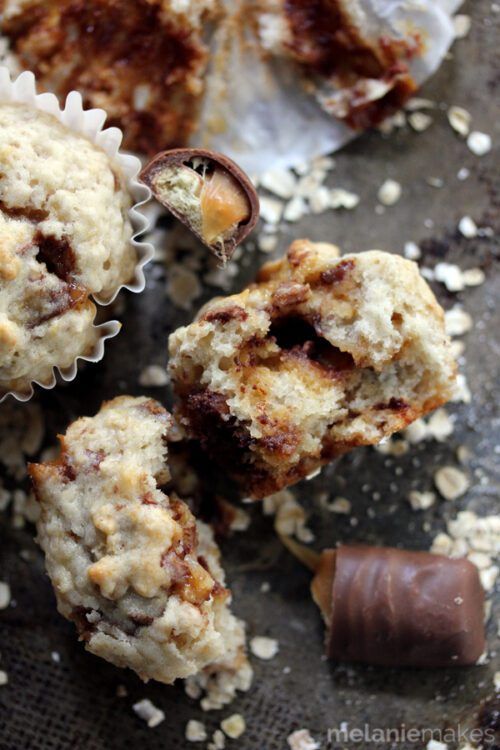 Twix Banana Oatmeal Muffins | Melanie Makes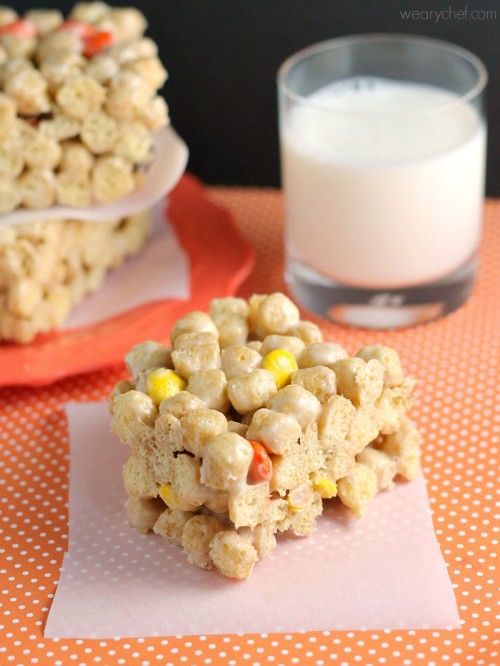 Reese's Pieces Peanut Butter Crunch Bars | The Weary Chef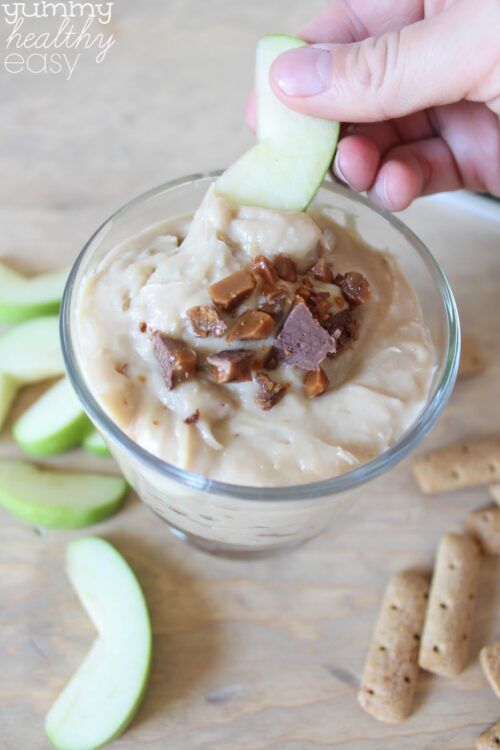 Cream Cheese Toffee Dip | Yummy Healthy Easy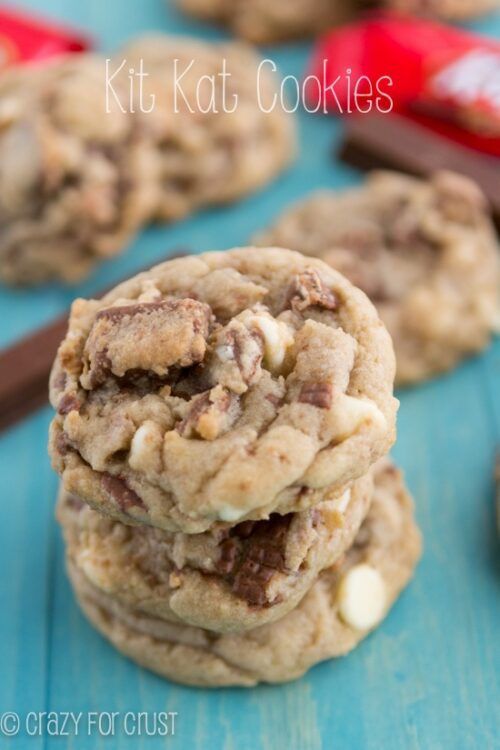 Kit Kat Cookies | Crazy for Crust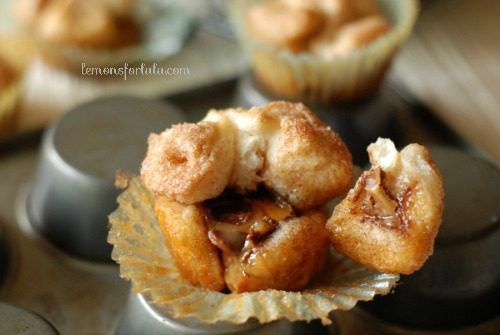 Milky Way Mini Monkey Bread Muffins | Lemons for Lulu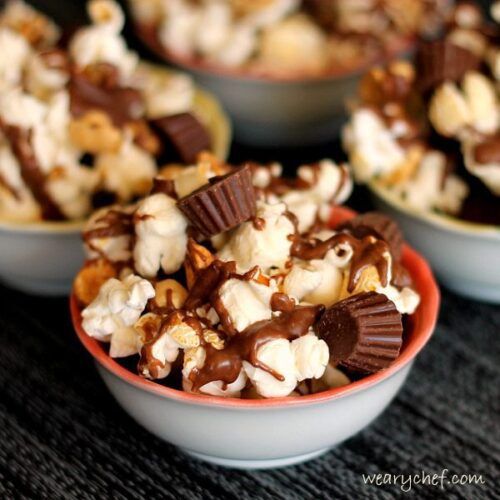 Easy Chocolate Peanut Butter Popcorn | The Weary Chef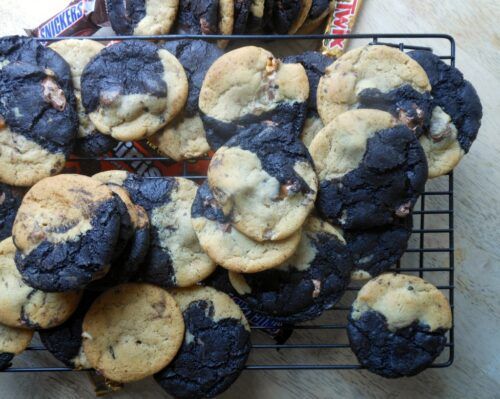 Candy Bar Swirl Cookies | Sugar Dish Me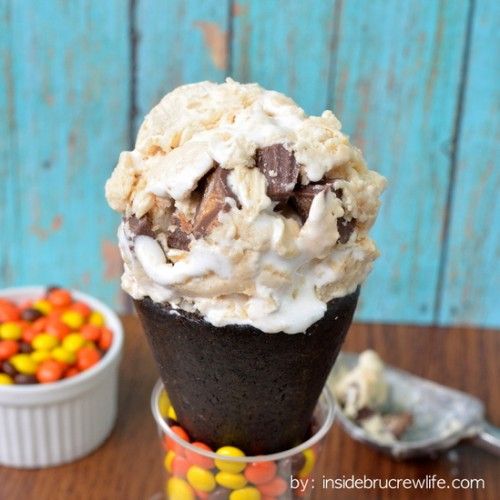 Reese's Fluffernutter Ice Cream | Inside BruCrew Life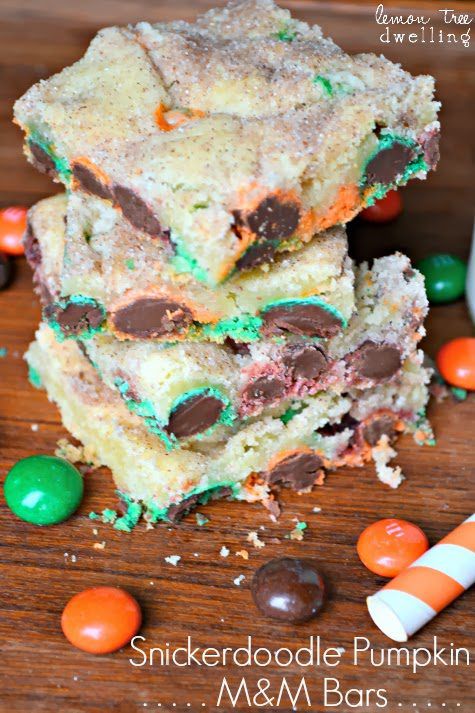 Snickerdoodle Pumpkin M&M Bars | Lemon Tree Dwelling
This week I'm thinking about costumes and candy, but Saturday will be November and I'm going to switch gears to thinking about Thanksgiving, Christmas, and holiday shopping. When do you start your holiday shopping?