It is no secret that I'm all about quick and easy dinners. My very favorite kinds of meals are all-in-one recipes that I can make in a skillet. Having the meat, vegetables, and grains in one dish is so much easier than cooking separate sides or making a salad!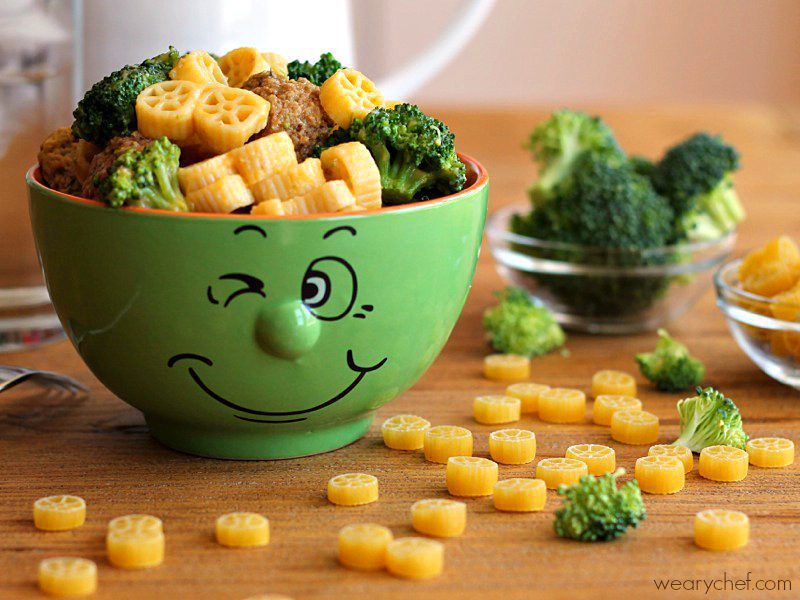 Skillet is a Must for Pasta with Meatballs and Broccoli
My stovetop and skillets are workhorses and get used all day long. I wish we would have splurged and gotten a fancier range when we remodeled our kitchen a few years ago. One of my burners is tiny and practically useless, and I don't have a center burner. I long to upgrade to one of these nice GE double oven ranges, especially before Thanksgiving when I have half a dozen things to cook at once! Fortunately, all you need for this easy dinner is a large skillet and one (reasonably-sized) burner.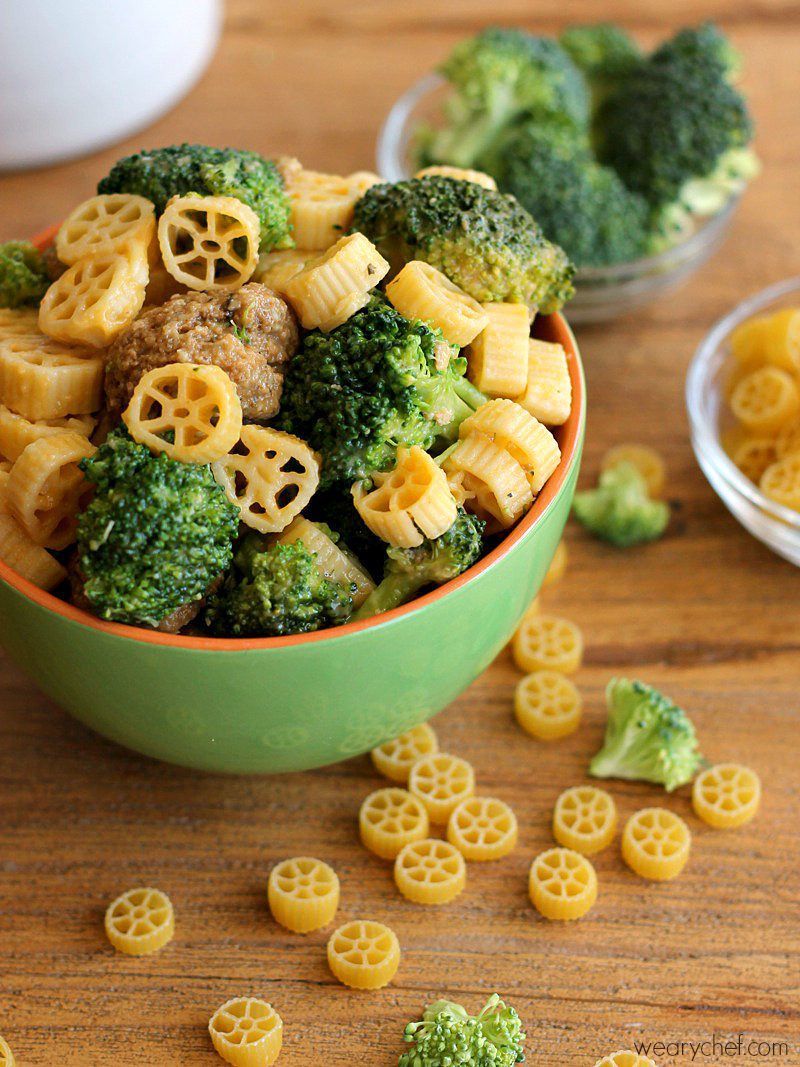 Cheesy Skillet Pasta with Meatballs and Broccoli Recipe
I used pre-made, frozen meatballs as a shortcut in this recipe, but homemade meatballs would of course be a great substitute. You won't believe how fast you can make this satisfying dinner, and nothing makes kids more eager to eat broccoli than cheese sauce!
You know who else loves 30-minute meals is the folks over at Food Network. They set up a Weeknight Kitchen site full of family-friendly dinner ideas that you can get on the table in a hurry. Be sure to stop in to find more great recipes for busy nights.
Ingredients:
2 c. chicken broth
1 c. water
2 1/2 c. bite-sized pasta
2 c. frozen meatballs
12 oz. fresh broccoli florets
10.75-oz. can of cheddar cheese soup
1/4 c. milk (if needed)
How to Make the Skillet Pasta with Meatballs and Broccoli
Add chicken broth and water to a 12″ skillet, and bring to a simmer over medium-high heat.
If meatballs are larger than about 1″ in diameter, arrange them in an even layer on a microwave-safe plate, and microwave for about one minute to thaw them slightly.
Add pasta, meatballs, and broccoli, and return to a simmer. Loosely cover skillet and cook for 10 minutes, stirring frequently, until pasta is fully cooked and meatballs are heated through.
Remove cover, and reduce heat to low. Gently stir in cheese soup. Cook an additional 3 minutes. Add up to 1/4 milk until sauce reaches your desired consistency.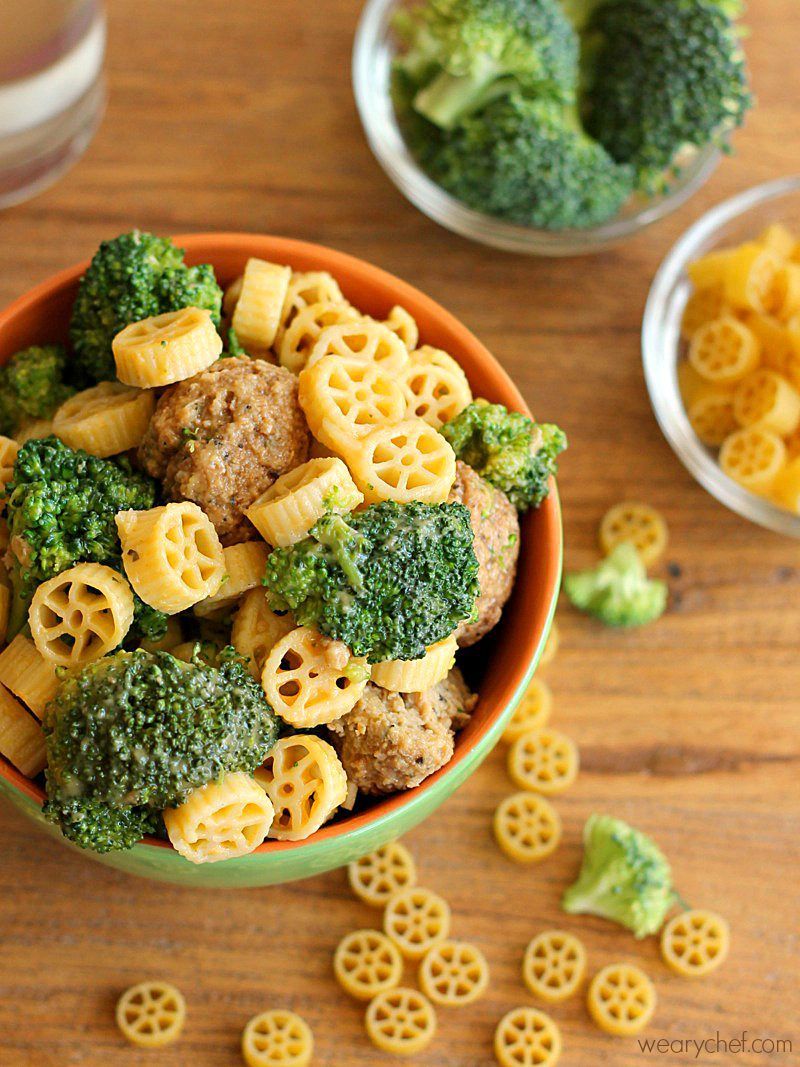 Happy Cooking!
Here are a few more skillet pasta dinners to make weeknights easy: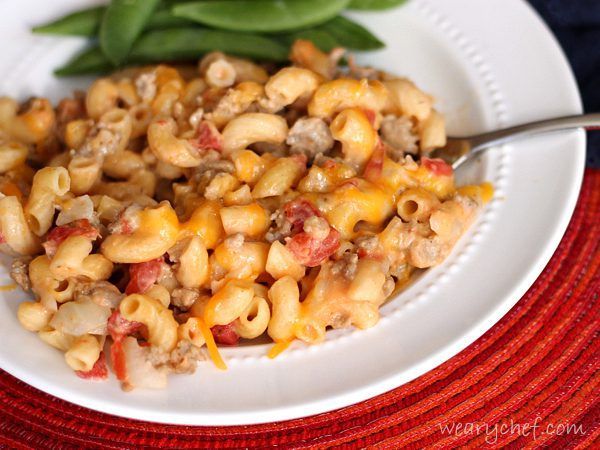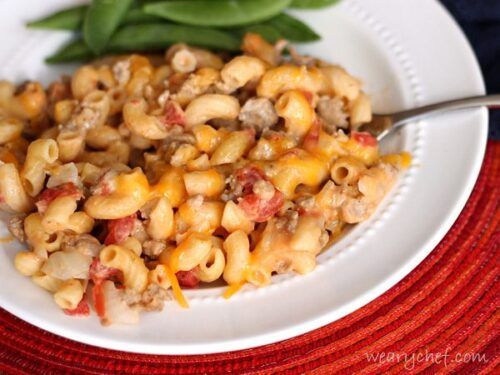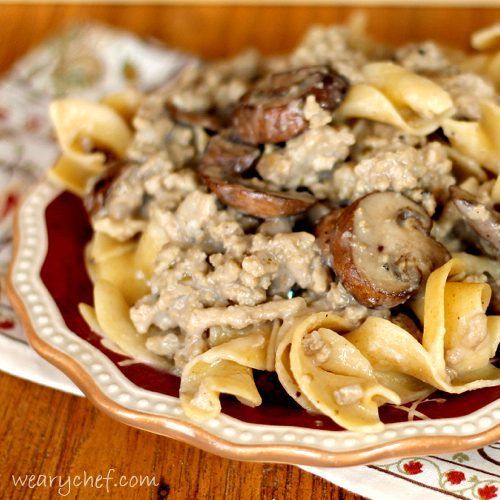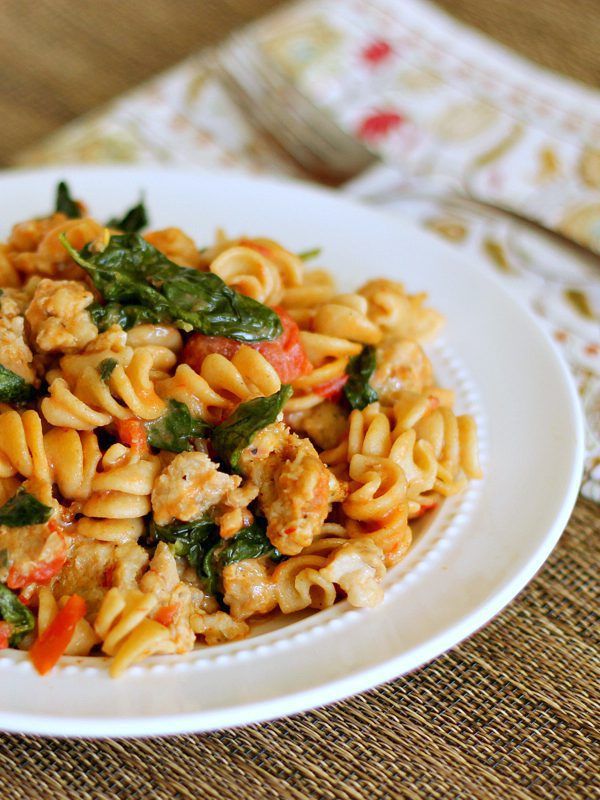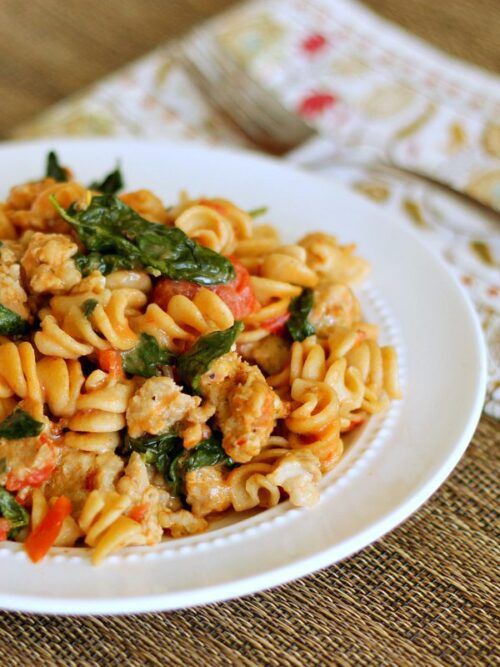 Weeknight dinners should be quick and easy for any busy family.  GE Appliances can help streamline the kitchen process with their hands-free auto-fill refrigerator, their double oven range, to their 102 jet wash system dishwasher.  To see these appliances in action check out GE: Kitchen Reimagined.  For more tips on weeknight dinners head over to the FoodNetwork Weeknight Kitchen page for recipes, tips, and much more!