Hello, Weary Chef readers! It's Dee from Meatloaf and Melodrama, and I'm back again this month with another quick and easy meal idea for you. Actually, this recipe for BBQ Chicken Quesadillas is kind of a new take on an old favorite. I mean, quesadillas are pretty common at our house now, and we love them. I always try to pick up a package or two of tortillas when I'm shopping so that I can whip up a quick lunch or dinner at a moment's notice. Sometimes, we'll have plain cheese, or I'll add cooked chicken and black beans for an even heartier meal.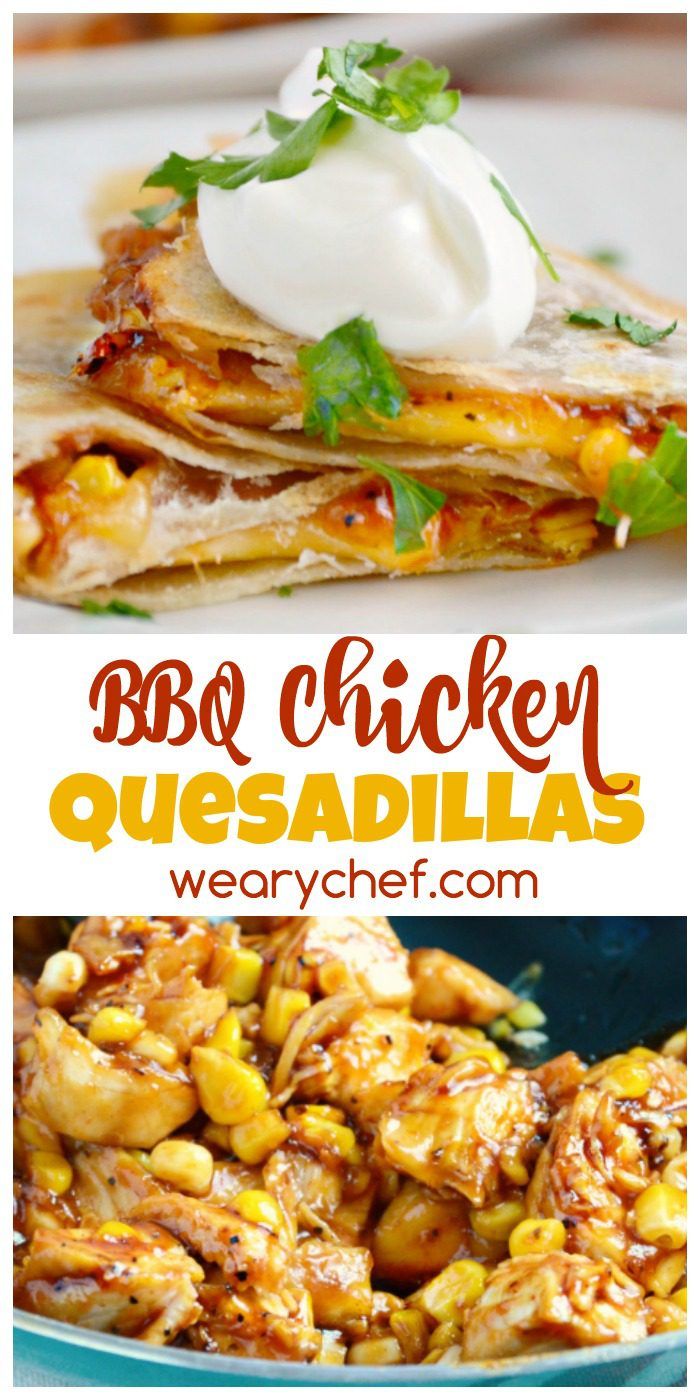 I don't know about you, but I always seem to have leftover chicken in the fridge. It's a lifesaver on those days when you don't really feel like cooking, but you don't want to spend money on takeout either. Know what I mean? Since I had some cooked chicken on hand, I decided to use it for making this recipe. Instead of the usual chicken and black bean quesadillas, I made these barbecue chicken cheese crisps instead. I'm finding that I have to mix things up from time to time just so that the family doesn't complain that we have the same things over and over. And believe me, they don't hesitate to let me know if they don't like what we're having for dinner!
How to Make BBQ Chicken Quesadillas
These are super easy to make, and you probably have everything you need in your fridge or pantry. In fact, if you plan ahead, you can probably make this dinner entirely from leftovers. I had some corn on the cob leftover from the weekend, and I just cut the kernels off and mixed them in with the chicken. Now, if you don't have leftover chicken, you can always buy some rotisserie chicken at the store, and you can also use frozen corn, instead.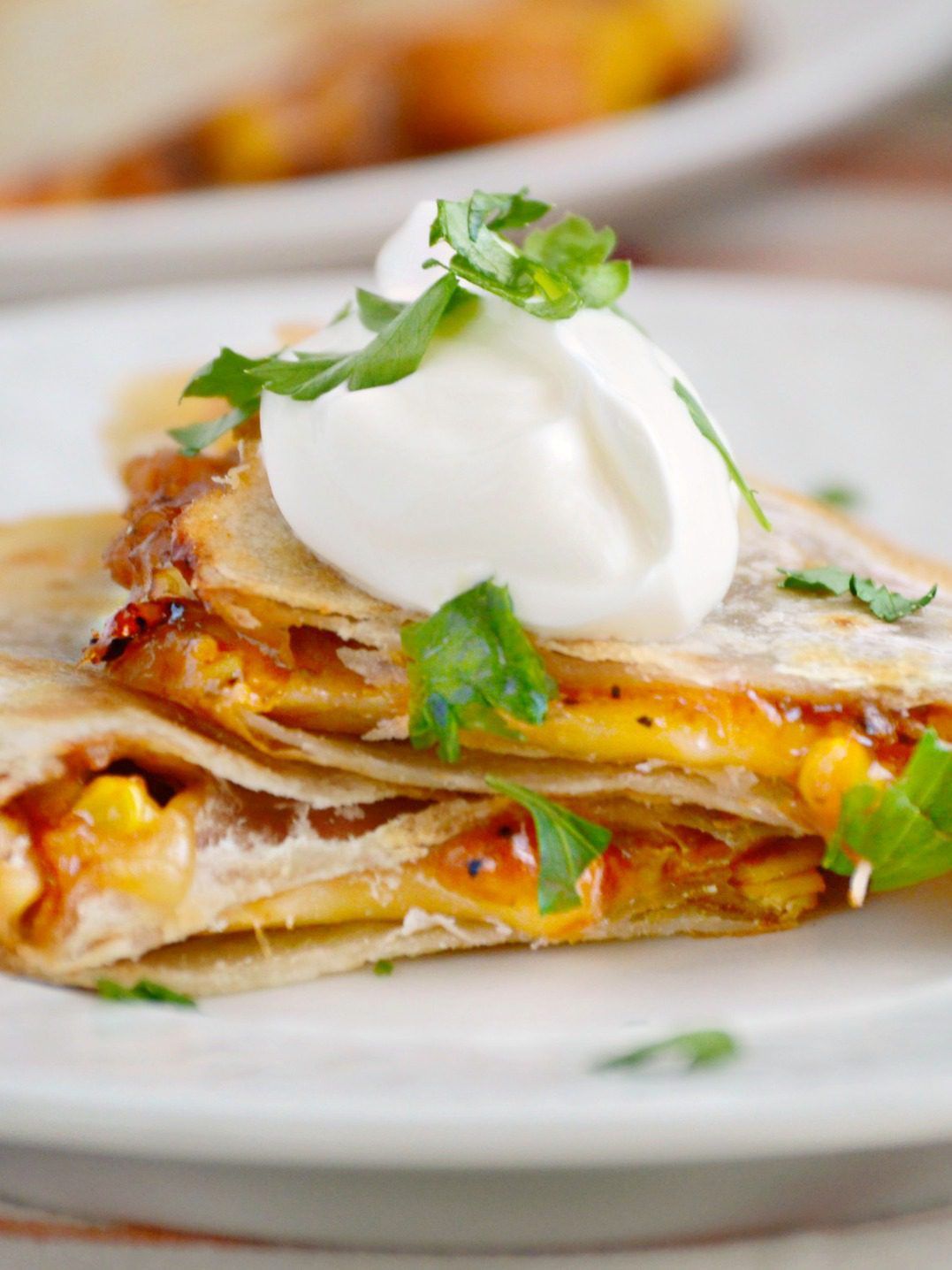 The preparation is simple too. Just, heat the chicken and corn along with some barbecue sauce, and then you can assemble the quesadillas. Easy peasy. I used small taco-sized tortillas for this recipe. This size is perfect for kids, but you can use a larger size if you want. Corn tortillas would work well with this too. You can even serve these barbecue chicken quesadillas as appetizers. It's a very versatile recipe! I hope you enjoy them as much as we did!
Print
1

cup

cooked chicken diced

1

cup

barbecue sauce

1/2

cup

cooked corn kernels

1/2 teaspoon

sea salt

1/2 teaspoon

ground black pepper

2

cups

shredded cheddar cheese

8

small tortillas
Instructions
In a small pan, heat the chicken with the BBQ sauce, corn, salt, and pepper. (You could also heat it in the microwave.) Set aside.
Place tortillas, one or two at a time, on a griddle or pan. Spread a handful of cheese and some of the chicken mixture over each tortilla.
Top with another tortilla, and carefully flip the quesadillas to brown both sides and melt the cheese.
Cut into triangles and serve with sour cream or additional barbecue sauce if desired.