These Chicken Parmesan Burgers put a fun twist on an Italian classic!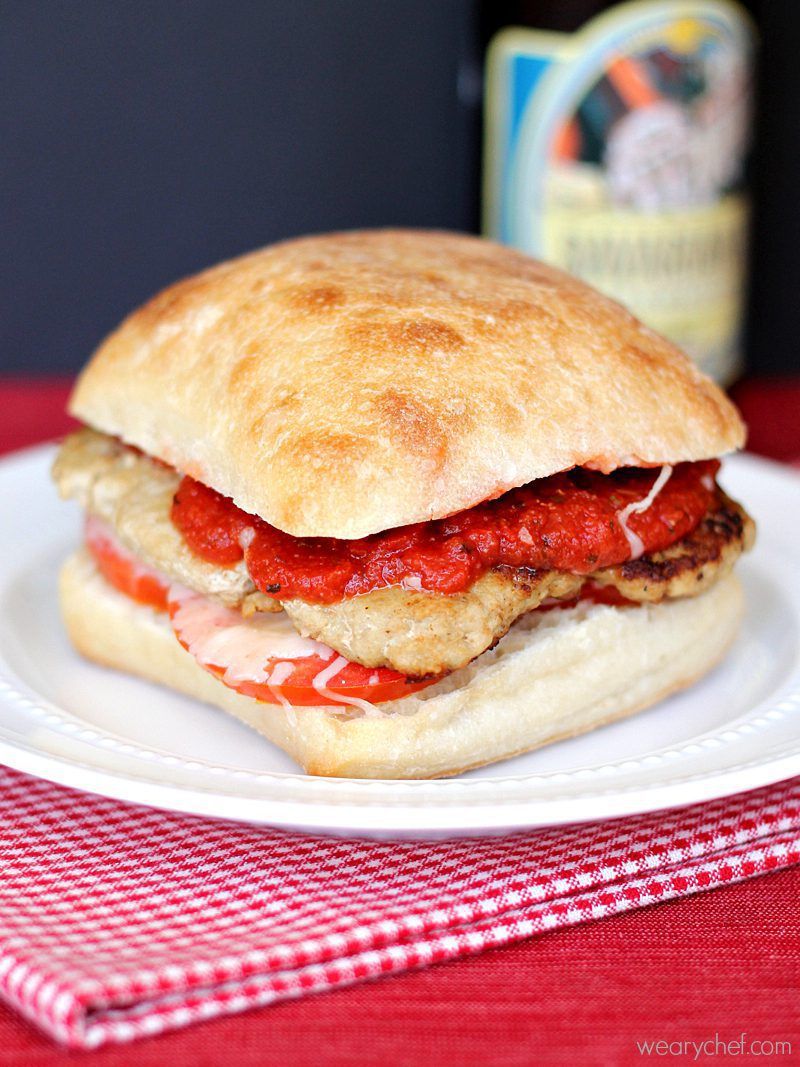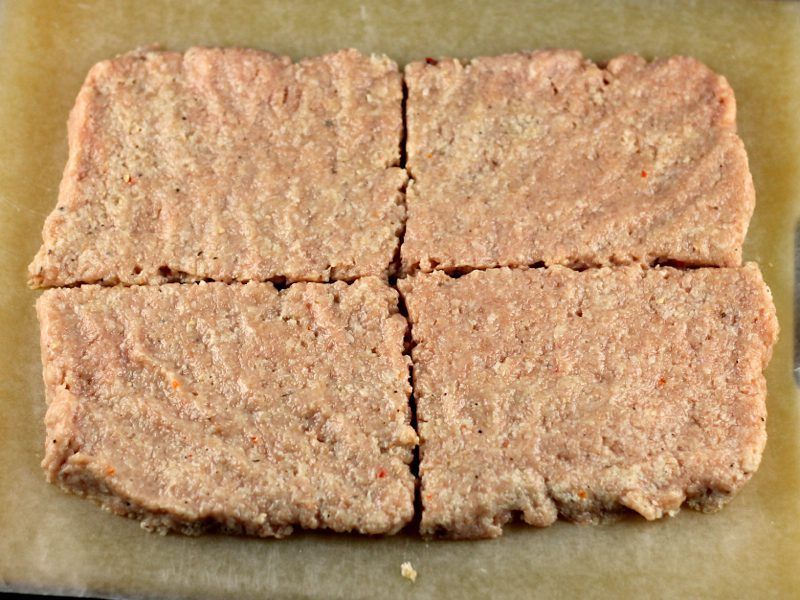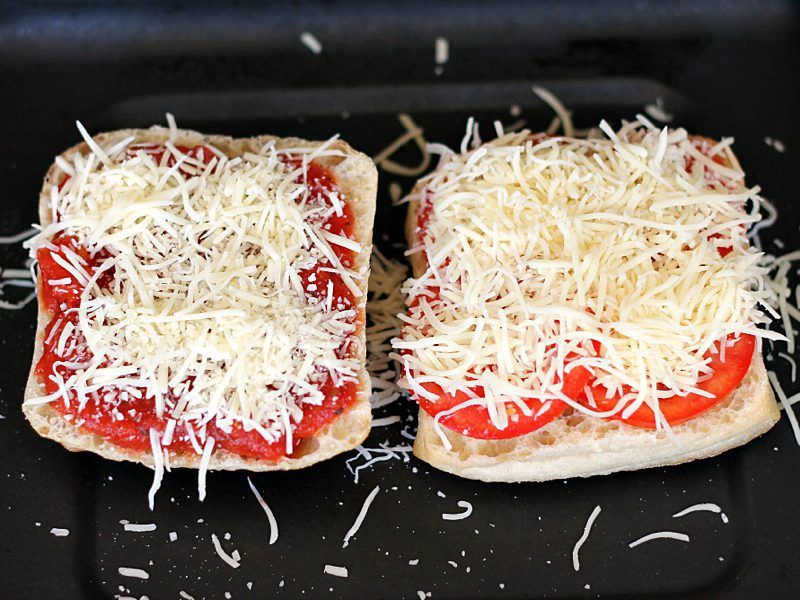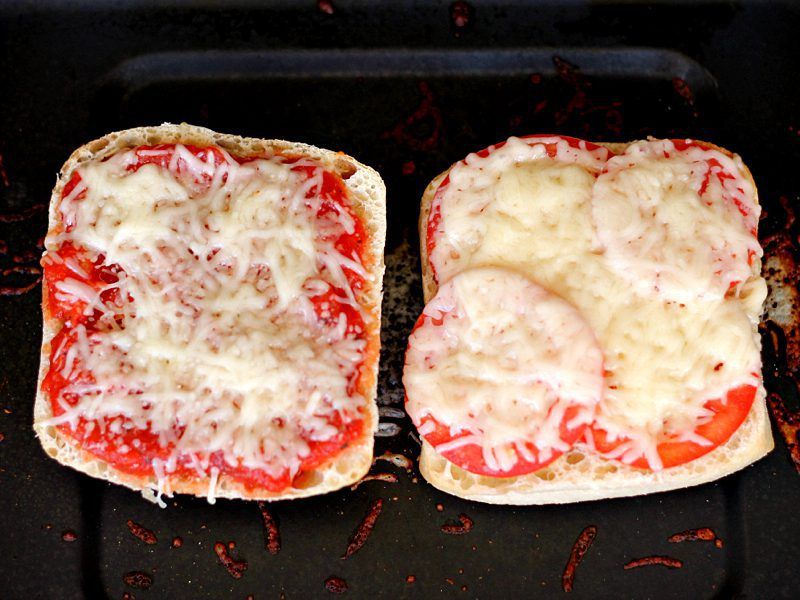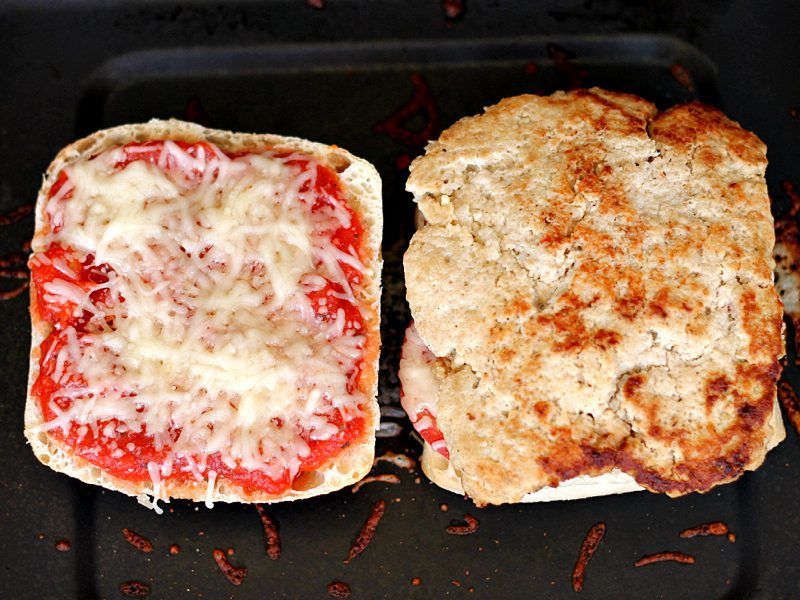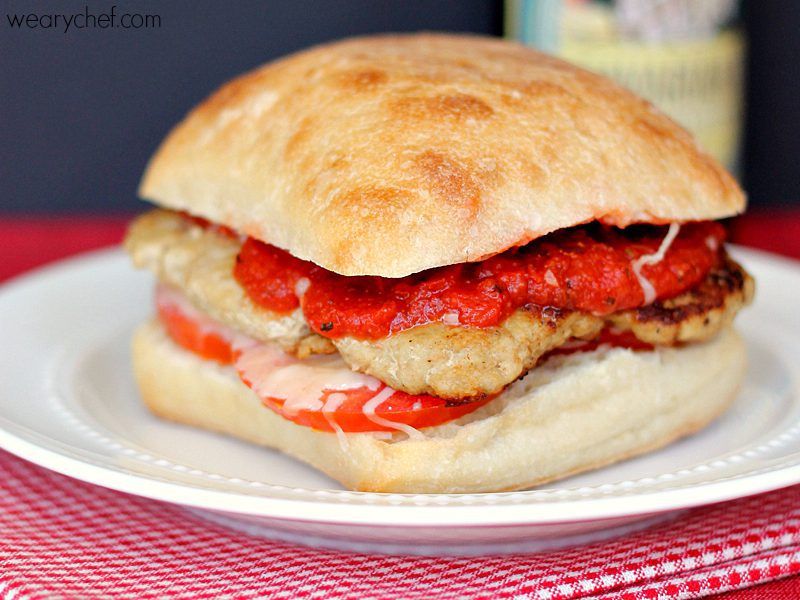 Remember when I told you a few months ago about how to save money on meat? One of my favorite tips in that list is checking the meat department at Target because they deeply discount their meat that is about to expire. One day, they had ground chicken on clearance for $1.50 per pound. That is a crazy good deal! I wanted to buy them out, but then that seemed greedy. Also, my freezer isn't that big and usually already full, so I was satisfied to buy four pounds of chicken. I regularly substitute ground turkey for beef in recipes, but I don't use ground chicken very much. It does taste noticeably different than turkey (not in a bad way, just different), so I wanted to use it in a recipe that I would expect to taste like chicken. That is how these Chicken Parmesan Burgers were born! Let me tell you, we loved these flavorful, satisfying sandwiches. Since I planned to serve these chicken parmesan burgers on squarish ciabatta rolls, I made squarish burger patties. To do this, simply spread out your seasoned meat into a 3/4″ thick rectangle, and cut the meat into four equal pieces. The meat is pretty delicately held together, so be a little careful getting into the pan and flipping it. Once it was cooked though, it stays together fine. While the burgers cooked, I got the buns ready. Allow me to pause for a little story here. The night I made these for dinner, I used provolone slices, which is what is written in the recipe. The next day, I gathered all the leftover ingredients to make a burger for photos (and my lunch!), and the provolone was nowhere to be found. After spending a good five minutes digging through the refrigerator, I checked the trash, and there was our perfectly good cheese. My darling, wonderful husband, who cleans up the kitchen after dinner every single night, had thrown away half a package of cheese for some unknown reason. Husbands! I didn't mention it to him because it was probably an accident, so I will just publicly call him out here instead… Fortunately, I did have some shredded Italian cheese on hand, so I made do with that. Either one is perfectly fine, so use what you've got. Where was I? Right! Getting the buns ready! Slice your rolls in half, spread a couple tablespoons of pizza or marinara sauce on one side, and top it with cheese. On the other half, arrange tomato slices, and top those with more cheese. Bake your prepared buns open as shown for a few minutes until hot and melty. Then, place your burger patty on the tomato side. Now, roll up your sleeves and enjoy your chicken parmesan burgers!
Print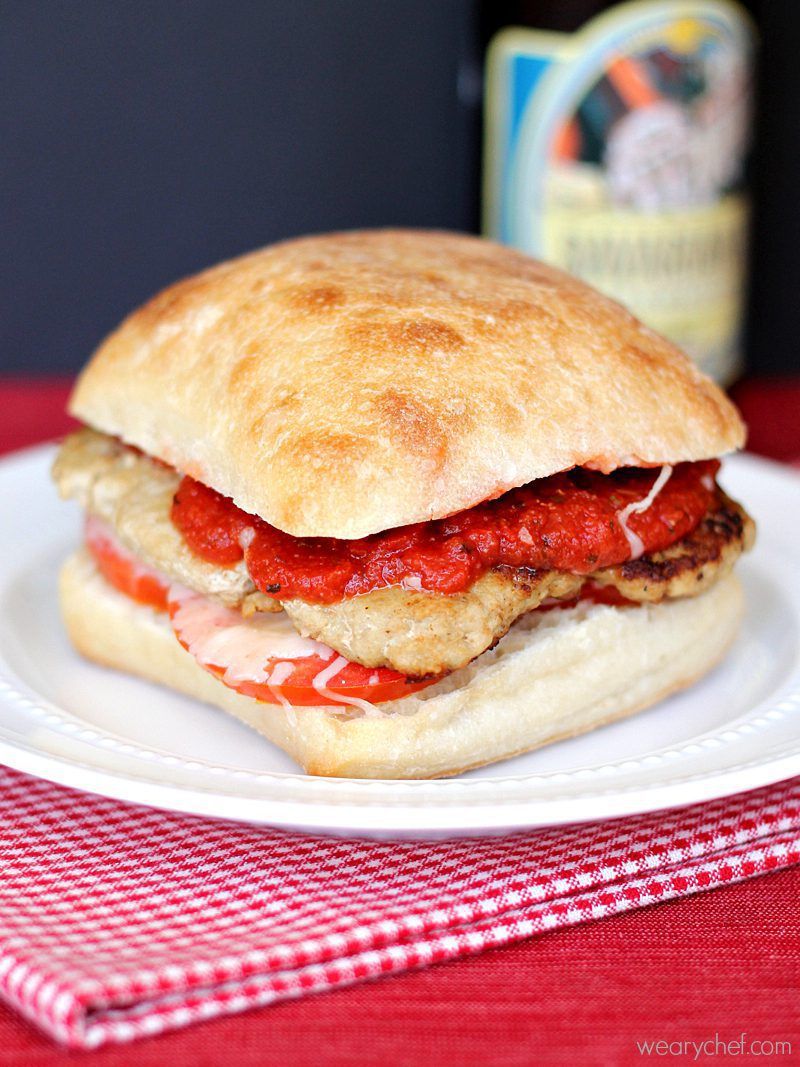 Chicken Parmesan Burgers
You will love this fun spin on a classic dish!
Total Time:

25 minutes

Yield:

4

1

x
1

lb

. ground chicken

1/4

c

. Italian salad dressing I used low fat

1/4

c

. breadcrumbs

4

sandwich rolls I used ciabatta rolls

1

c

. pizza or marinara sauce

2

tomatoes sliced

4

–

8

slices provolone or mozzarella or

2

c. shredded Italian cheese
Instructions
Preheat oven to 350 degrees F.
Stir together chicken, salad dressing, and breadcrumbs. Shape meat into four patties sized to fit your buns.
Slice buns in half. Spread 2-3 tablespoons of sauce on the top half of each bun, and arrange tomato slices on the bottom half. Cover each side with cheese. Arrange prepared buns on a baking sheet, and bake for 10 minutes until cheese is melted and bubbly.
Meanwhile, spray a large skillet with cooking spray and heat over medium-high heat. Cook burger patties for 5-7 minutes per side, until cooked through.
Place a chicken patty on the tomato side of each bun, and cover with the sauce side. Enjoy!
Notes
If you'd like to skip the baking step, just heat the marinara sauce in the microwave or on the stovetop and melt the cheese on the burger patties in the skillet.
Author:

Prep Time:

10

Cook Time:

15

Category:

Main