Check out this list of 15 Incredible Biscuit Recipes that go way beyond plain ol' buttermilk biscuits. You'll want to try every delicious variety shown in this roundup!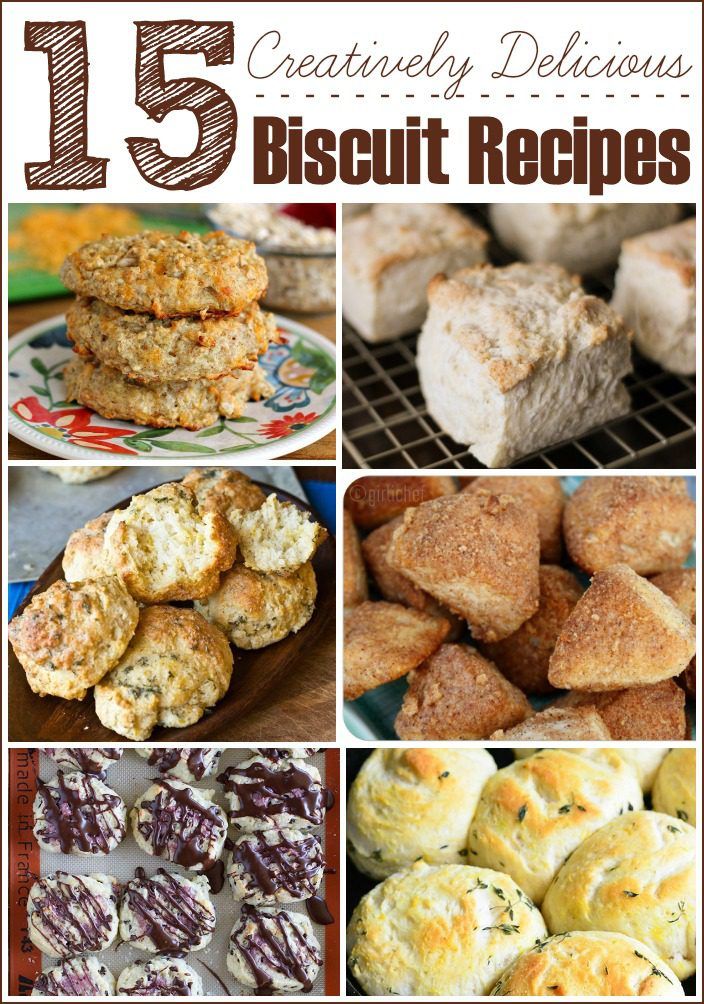 You know what you need for breakfast is a biscuit. I spent a long time wondering if that was a question or a statement and whether or not it should end in a question mark. I think it's just bad grammar. In fact, let's start over.
What you need for breakfast is a biscuit. Bam.
I loooooove biscuits. My favorite kind are sausage biscuits. Ooh or biscuits drizzled with molasses or honey. Let's not forget biscuits and gravy (OMG yum). Who can resist those crazy salty biscuits from Popeye's Chicken? Honestly, I will take a biscuit any which way I can get it. (Except I really can't now that I get stomach upset from wheat, but I would take a belly ache for a good biscuit every now and then!)
Good Southern biscuits are right for any occasion and don't need any fancy treatments, but these baked treats can be made in so many ways! That's why I put together a whole roundup of biscuit recipes for you today. There are even a couple wheat-free ones that I can enjoy right along with you! Whether you are looking for a perfect bread for your dinner plate or a star player at breakfast, I can assure you that you will find the right recipe in this list.
Traditional biscuits are made with a humble list of ingredients. Flour, butter, milk, salt, and a leavener are just about all you need, but these fun and delicious recipes take that idea and run with it! Read on for Sweet Potato, Chocolate Chip, Ham and Cheese, and so many more mouthwatering biscuit varieties. Leave me a comment to let me know which ones you want to try first!
Click the recipe titles to see the full post.